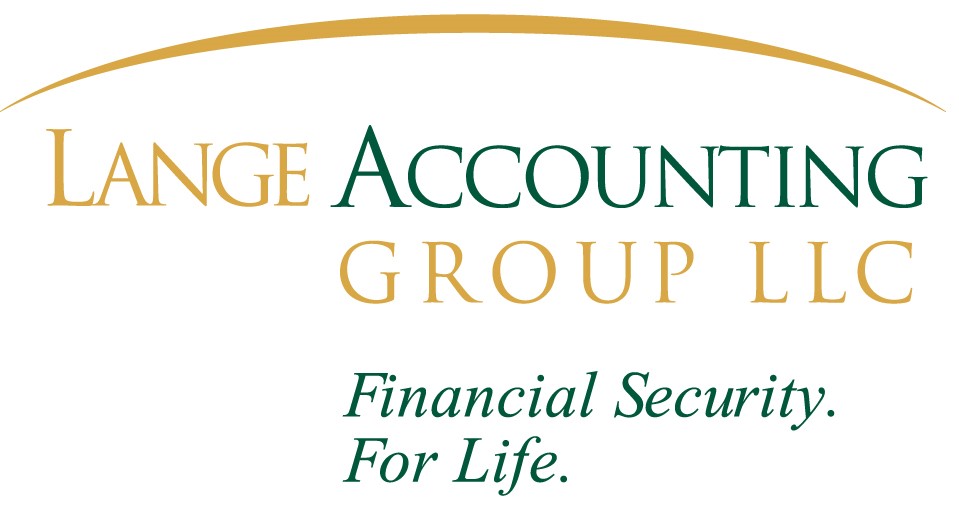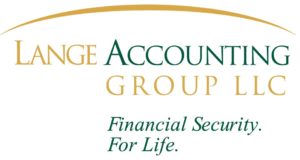 Wanted: CPA excited to expand his/her horizons to include fascinating work in personal finance in addition to tax preparation. Our CPA firm operates independently but in concert with our retirement and estate planning law firm and Lange Financial, our financial advising firm. We pride ourselves on offering our clients, predominantly individuals with substantial IRAs and retirement plans, the option to develop "master financial/retirement/estate plans" through our comprehensive services.
Find out more about the position and our company below. To submit your application, kindly send a resume, salary requirements, and a cover letter demonstrating why you are the best candidate for this job to:
Shirl Trefelner, CPA
Lange Accounting Group, LLC
2200 Murray Avenue
Pittsburgh, PA 15217
Email: shirl@paytaxeslater.com
Our lawyers work closely with our CPAs and our affiliated money managers to give clients what I genuinely think is the best service for retirement and estate planning and investments for individuals who have substantial IRAs or retirement plans.
We are affiliated with multiple money managers, predominantly low-cost index money managers. We do not manage money in-house. We provide the big-picture strategic planning for taxes and retirement and estate plans. By working directly with our money managers (who are as familiar with what we do as we are with what they do) there is no breakdown in communications among advisors.
We have developed a process that we loosely call "running the numbers." It is more accurately described as preparing long-term financial projections for our clients. Our process requires the person doing the projections to not only have a strong tax and spreadsheet background but be able to prepare projections and run different scenarios with the client in the room.
We do not expect to find candidates who already know how to run the sophisticated financial projections required to develop long-term tax, Roth conversion, Social Security, insurance, gifting and pension strategies for our clients. We will teach you that. You will have excellent mentors to help you expand your horizons. We will expect that every candidate has a solid income tax preparation background and an appetite to learn, and the drive to advance their career.
Though we analyze many variables while "running the numbers," one of our primary objectives, when it is appropriate, is developing a long-term Roth IRA conversion and gifting plan for our clients. If you come predisposed against Roth IRA conversions and are not data-driven, this job is not for you. If, however, you love the idea that your clients could be hundreds of thousands of dollars better off because of your advice, and you like helping your clients preserve their estate for their children, this job could be a great fit.
A successful candidate will have excellent communication and interpersonal skills—positive direct client contact is essential to the job. He/she will be self-motivated, independent, flourish in a fast-paced work environment, and interact well with a supportive and energetic team.
The owner of the firm, James Lange, CPA/Attorney has written seven best-selling books and has been quoted 36 times in The Wall Street Journal. He has written many peer-reviewed articles and is a master marketer bringing in more high-quality work than we can currently handle. He is continually writing new books. Potentially, if the candidate has an aptitude, they could make meaningful contributions to future books.
Your mentors will be Steve Kohman, CPA, CSEP, CSRP, and Shirl Trefelner, CPA, CSRP. Glenn Venturino, CPA heads the tax department. You would be hard-pressed to find better teachers for the type of long-term strategic projections that you will learn to do. Steve has been with us for 25 years. Glenn has been with us for 33 years. Shirl, a relative newbie, has been with us for seven years. Many of our other employees have been with us for over 20 years and some almost 30 years. The point is we take care of our employees, and we are rewarded with a stable long-term professional staff. We give them the opportunity to grow professionally and offer the potential for a long-term career. They stay with us because they are treated well, they like each other and the working environment, the parking is free, they like the work, and they are well compensated.
Since some of the senior CPAs are reaching the end of their careers, there is a fabulous opportunity for advancement.
Though we would prefer someone who is in Western PA who could also prepare tax returns, for the right candidate, they could potentially work remotely in a running the numbers role. 
Responsibilities include:

• Individual tax preparation using CCH Prosystem fx® tax software (subject to exception)
• Meeting with and advising clients
• Roth IRA conversion projections and analysis (after training)
• Social Security analysis and optimization (after training)
• Long-term financial projections and tax planning (after training)
• Ultimately, working with clients to develop their personal financial masterplans
Requirements include:

• The ability to prepare 1040s without training (though you would have very knowledgeable CPAs who could help with difficult situations, again subject to exception)
• Experience and comfort using elaborate spreadsheets
• An ability and willingness to pick up new skills quickly and work independently
• Willingness to be trained in Roth IRA conversions, Social Security analysis, life insurance, safe withdrawal rate calculations, etc.
• Courteous, upbeat, positive, and professional attitudes—positive client and potential client interactions are the lifeblood of our business
• Working well with all professional colleagues and our support personnel
• Openness to taking direction from senior management
• Personal Financial Specialist (PFS) accreditation is a bonus
In the spirit of full disclosure, we have a successful tax preparation business. Though it varies throughout the year, we anticipate that after the initial hire, you will be spending more time preparing income taxes than doing financial projections. Again, outstanding candidates would be considered without tax preparation responsibilities.  Your involvement with financial projections will evolve with time and training. In terms of tax season, we obviously expect more than 40 hours for the 2-month tax season, but we are very gentle compared to every other CPA firm that I am familiar with in terms of overtime and tax season demand.
Benefits
We offer competitive wages, a company 401(k) plan, medical, dental, and vision insurance, disability insurance, and life insurance. Since we can charge more for financial projections in connection with money management than we can for preparing taxes, we enjoy higher fees per client than a traditional CPA firm. We share a portion of the client's assets-under-management (AUM) fee with the CPA running the numbers which increase your compensation. In addition, we share "running the numbers" fees with the CPAs also.  In addition, two senior CPAs are likely to be retiring in five years which will offer our junior CPAs the potential to take over responsibility for additional AUM clients. That would lead to predictable significant bonuses in addition to your base salary.
If you are looking for an exciting opportunity with a company that has grown and thrived for over 30 years and want to work directly with a small group of intelligent and dedicated professionals, we want to meet you.
Kindly send a resume, salary requirements, and a cover letter demonstrating why you are the best candidate for this job to:
Shirl Trefelner, CPA
Lange Accounting Group, LLC
2200 Murray Avenue
Pittsburgh, PA 15217
FAX: 412-521-2285
About Us
We are a 30+-year-old CPA firm that prepares 760 tax returns; a law firm that drafts wills and trusts and estate administration with 2,851 wills already prepared; a life insurance firm; and a registered investment advisory firm (RIA) that along with our strategic joint venture partners manages low-cost index investments. The RIA is our fastest-growing firm. The RIA works closely with different money managers, and we share clients and split fees. We have roughly $650 million under management and are growing at roughly $50 million per year.
The reason for the phenomenal growth in our RIA business is that we offer the combined services of our firm running the numbers and money managers who are permitted to invest in Dimensional index-funds. Two of our joint venture partners, Buckingham Strategic Wealth and DiNuzzo Index Advisors are two, is one of the top money management firms available with an excellent presence in Pittsburgh.
Our business model works this way: A client using our combined services receives guidance from us in areas like Roth IRA conversions, maximizing Social Security benefits, life insurance, income tax planning, retirement, and estate planning while our DFA affiliate firms manage the money.
We are bursting at the seams with tax, legal, and retirement, and estate planning business. From the growth in our RIA, we are seeing exponential requests for "running the numbers." Our goal is to find a CPA who has excellent income tax preparation skills so they can hit the ground running preparing tax returns. You would be responsible for some of our existing income tax clients as well as new ones.  Again, for an outstanding prospect, we would consider running the numbers only.  We don't have junior accountants whose work is reviewed. All our senior accountants prefer completing returns themselves. Once again, the interpersonal nature of our client-centered service is supported by this style of work. At least to start, you can anticipate that income tax preparation will account for half or more of your time. You will be directly responsible for your clients, including personal meetings with clients when necessary. You will gather all the information, and then using ProSystem fx®, prepare the client's tax returns with little or no supervision. But you will not be alone—we have some serious veteran CPAs that can help on tricky issues. You will be able to count on the support of all the team for advice and recommendations. After sufficient training, you will acquire AUM clients to "run the numbers."
This is a fun and fulfilling workplace. Our CPAs get involved with trusts, estates, and inheritance tax returns. It is much more dynamic and interesting than just preparing tax returns all year long. Our mission is to provide related and complementary services to our clients who appreciate our talents and our contribution to their long-term financial success. Our preferred candidate will be well compensated.
Serious candidates will take the time to explore our website, www.paytaxeslater.com. For extra credit, read one of our books, especially the very short book, Beating the New Death Tax.
Why Would You Want to Work for Us?
Wouldn't it be great to work for a company that provides services that you genuinely believe in? Lots of firms claim superior knowledge or service. We deliver. Our accounting firm has been in high demand for more than three decades. Meticulous, thorough, creative, and hard-working, our CPAs play a dynamic and respected role within our company.
Our law firm offers the best estate plan for traditional families, Lange's Cascading Beneficiary Plan™. If you don't believe us, you may believe some of the people who have given our bestselling book, Retire Secure!, glowing testimonials: Charles Schwab, Jane Bryant Quinn, Larry King, Roger Ibbotson, Burton Malkiel, Billie Jean King, and dozens more. The following nationally known estate attorneys also gave our books glowing testimonials: Natalie Choate, Michael Palermo, Martin Shenkman, Gary Lesser, and Steve Leimberg.
Our strategies have been quoted (with attribution) 36 times in The Wall Street Journal.
Our Roth IRA conversion strategies are the best in the industry. Our bestselling book, The Roth Revolution, also received the highest praise from the top IRA experts including Ed Slott, Natalie Choate, Bob Keebler, Barry Picker, and many more.
We are extremely ethical—true fiduciaries—and enjoy stellar client satisfaction and retention.
Job Security
We are a small firm, despite our many hats, and are looking for someone who will mesh with our top-notch team. Most of our employees have been together for many years. Our excellent staff is the best you are likely to find in the industry. Both our professional and administrative staff rarely turnover. The names and number of years our staff has been with us on a continuous full-time basis include Glenn Venturino, CPA, 33 years; Steve Kohman, CPA, 25 years; Matt Schwartz, Attorney, 18 years; Sandy Proto, Project Manager, 29 years; Donna Master, Bookkeeper, 19 years; and Daryl Ross, Paralegal, 20 years.
Kindly send a resume, salary requirements, and a cover letter demonstrating why you are the best candidate for this job to:
Shirl Trefelner, CPA
Lange Accounting Group, LLC
2200 Murray Avenue
Pittsburgh, PA 15217
FAX: 412-521-2285