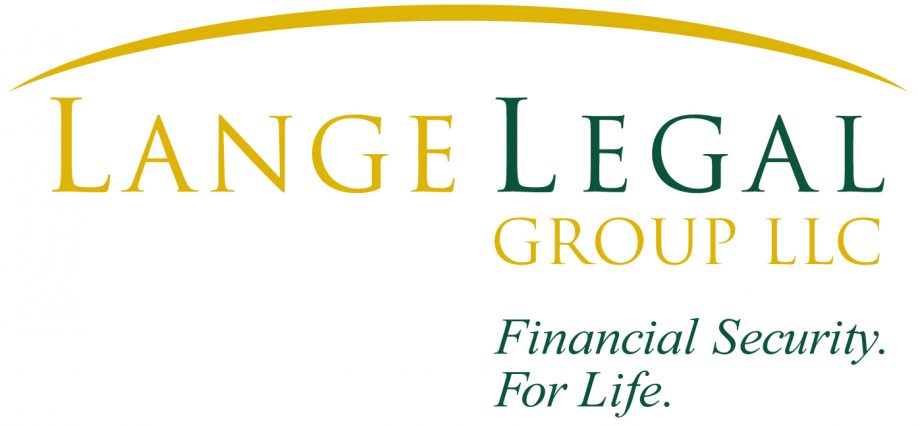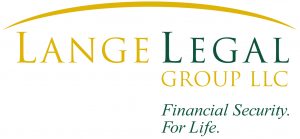 Lange Legal Group, LLC, Pittsburgh, PA
Estate Planning and Probate/Estate Administration Attorney
Summary Description
Full-time in-office position with the flexibility to work from home. Salary commensurate with experience.
Work will combine traditional and high-level estate planning with a focus on clients with significant IRA and retirement plan balances as well as clients with disabled children.
We are offering a unique opportunity to learn and apply new (as well as conventional) strategies to profoundly help clients save more, spend more, and leave more.
Please submit your resume and cover letter to:  Legal@PayTaxesLater.com
Qualifications 
Licensed to practice law in Pennsylvania.

5+ years of trust and estate planning experience.

In-depth understanding and appreciation of estate planning.

Excited to apply known strategies and anxious to learn new strategies to save families money.

Excellent interpersonal, written, and verbal communication skills.

Must have the ability to accept ownership of multiple projects and successfully advance each project's tasks on a daily basis.

Initiative-taking, flexible, with exceptional follow-through skills.

Innovative attitude.
Benefits
$90 to $140K commensurate with experience. A 401(k) plan with a 4% employer contribution, medical, dental, and vision insurance mostly or fully covered depending on age, short-term and long-term disability insurance, and group life insurance. Please note that we have a unique billing structure where we are not counting the number of hours that you are billing but rather are more focused on providing top-level work as well as strategic support to our Assets-Under-Management (AUM) clients offering you a greater possibility of advancement in terms of salary, responsibility, and complexity of work.
Full Description
We want an experienced estate attorney to help us in two different areas:
Estate planning and probate/estate administration in Pennsylvania. We have drafted 2,950 wills and we anticipate a surge in estate administration over the next 20 years.

Advising new AUM clients.
One of our three in-house firms, Lange Financial Group, LLC (the other two are Lange Accounting Group, LLC, and Lange Legal Group, LLC), partners with several exceptional money managers to advise our mutual AUM clients. We have a significant AUM business—currently our registered investment advisory firm oversees $950 million. Our existing estate attorneys have been extremely helpful in providing our AUM clients with suggestions and pointing out potential improvements to their existing wills and trusts.
We are expecting a huge influx of business, and we will need substantial help in this high-level advice role. Depending on your level of experience advising clients on tax-saving and long-term retirement and estate planning strategies, you would receive additional training from our existing attorneys, including Matt Schwartz who is an outstanding strategist and loves to "shape" retirement and estate plans to help clients get the most out of what they've got.
Due to a recent initiative to advise and educate parents of children with disabilities on strategies to provide long-term security for their children, we expect enormous growth in our AUM business. The owner, James Lange, has a daughter with a disability. He has put together a team of experts that combines his estate expertise with IRA and Roth IRA conversion planning with their expertise in Social Security disability planning.
Your work in this area would have lasting consequences beyond helping wealthy families stay wealthy. It could easily be the difference between a child with a disability running out of money vs. being financially secure. In this role, your work would really make a difference in people's lives.
Our Squirrel Hill-based Pittsburgh law firm was founded by CPA and Attorney James Lange, who continues to own the business. Jim has written nine best-selling retirement and estate planning books. Jim's planning recommendations and advice have been quoted in The Wall Street Journal 36 times. He has just completed his most recent book, Retire Secure for Professors, and is already working on future books. Our marketing attracts a very high-quality clients. We have earned a reputation for being true experts in helping individuals with large IRAs and retirement plans. Our firms have also been at the forefront of optimizing Roth IRA conversion strategies. We also enjoy a reputation for being extremely ethical and have a stellar client satisfaction and retention record.
Our ideal candidate will have strong organizational, communication, and analytical skills, and an initiative-taking self-starter mentality. In addition, the ideal candidate will also be meticulous when drafting and reviewing documents.
A major part of our business hinges on excellent estate planning and administration of client services, so a desire to actively engage with people is essential. For the right candidate, it will be a fascinating opportunity to learn our best practices and higher-level planning strategies for our AUM clients.
The best candidate will collaborate closely with clients, attorneys, and other professional advisors to draft and implement sophisticated estate plans. The work goes beyond drafting wills and trusts to include structuring beneficiary designations of IRAs and retirement plans. Our number crunchers will be analyzing Roth IRA conversions and tax planning strategies, but you will be part of that too. The successful candidate will manage probate matters from beginning to end, and familiarity with Lackner software is a huge plus.
In joining Lange Legal Group, you would also have the pleasure of working with an organization that we believe provides the best services available in the tax/financial/estate planning arena. Jim's books have received accolades from many notable individuals in the financial world including Charles Schwab, Larry King, Jane Bryant Quinn, Roger Ibbotson, Ed Slott, Bob Keebler, Larry Kotlikoff, Jonathan Clements, Paul Merriman, and Burton Malkiel. Jim's registered investment advisory firm oversees $950 million in AUM, and Jim's CPA firm prepares 760 tax returns annually.
If you are looking for an exciting career opportunity in a growing firm and want to work directly with a small group of intelligent and dedicated professionals, we want to meet you.
Please send us (Legal@PayTaxesLater.com) a cover letter that elaborates on how your strengths fit our needs and your resume. We look forward to meeting you.
The best candidates will have the following attributes:
Experience preparing wills, trust agreements, and other estate planning documents and engaging directly with clients to implement the estate plans, including preparing beneficiary designation forms and asset transfer forms.

Experience or a willingness to learn to work with clients who have a family member with a disability.

Experience preparing estate and trust administration filings and engaging directly with clients to administer estates and trusts, including post-mortem planning.

Experience is the first chair of an estate administration.

Comfortable ease of interacting and communicating with clients, financial institutions, and professional advisors.

Empathy for individuals experiencing loss and sad circumstances.

An ability to prioritize deadlines and manage multiple tasks.

An ability to maintain confidential information.

An ability to switch gears quickly and work independently.

A dedication to client service and a desire for excellence.

A willingness to try different approaches to solving problems.

A desire to be a key member of our team.

Enjoys writing articles and other legal writing, and potentially collaborating on book content.