Table of Contents

Five Ways to Protect Your Financial Legacy from the SECURE Act
by James Lange, CPA, Attorney, and Financial Advisor,
Reprinted with Permission by Forbes.com where Jim is a regular contributor.
As I explained in our June Lange Report, the SECURE Act is being promoted as an "enhancement" for IRA and retirement plan owners, but I think it is a stinking pig with a pretty bow. This month, I want to provide my clients and readers with the following proactive steps you can take now to protect your family's financial future after the SECURE Act (or something similar) becomes law.
Reduce Your Traditional IRA Balance with Roth IRA Conversions
If timed correctly, Roth IRA conversions can be an effective strategic planning tool for the right taxpayer. Often, a well-planned series of Roth IRA conversions will be a great thing for you and your spouse and will be one of the principle defenses from the devastation of the SECURE Act.
You and your heirs can benefit from the tax-free growth of the Roth IRA from the time you make the conversion up to ten years after you die. One of the advantages of making a series of conversions is that the amount you convert to a Roth IRA reduces the balance in your Traditional IRA, which will reduce the income taxes your heirs will have to pay on the Inherited IRA within ten years of your death.
Inherited Roth IRAs are subject to the same ten-year distribution rule after death as Inherited Traditional IRAs under the SECURE Act. The important difference between the two accounts is that the distributions from Roth IRAs are generally not taxable. One good thing about the Tax Cuts and Jobs Act of 2017 is that it temporarily lowered income tax rates, so this year is probably a better than average year for many IRA and retirement plan owners to consider Roth IRA conversions as part of their long-term estate planning strategy.
In short, it may make more sense for you to pay income taxes on a series of Roth IRA conversions done over a period of years than it would for your heirs to pay income taxes on the accelerated distributions as will be required under the SECURE Act. The strategy of doing a series of Roth IRA conversions over several years tends to work better because you can often do a series of conversions and stay in a lower tax bracket than if you did one big Roth conversion. Of course, there is no blanket recommendation that is appropriate for every IRA and retirement plan owner.
Spend More Money
Many of my clients and readers don't spend as much money as they can afford. Maybe if they realized to what extent their IRAs and retirement plans will be taxed after they die, they would be more open to spending more money while they are alive. Assuming you can afford it, why don't you enjoy your money rather than allowing the government to take a healthy percentage of it? Considering taking your entire family on a vacation and paying for everything. My father-in-law takes his entire family on a four-day vacation in the Poconos every year. Yes, it costs him some money, but those family memories will be a much more valuable legacy than passing on a slightly bigger IRA―especially if your IRA is destined to get clobbered with taxes after you die.
A variation on the same idea is to step up your gifting plans―not only to charity but also to your family. Sometimes it makes sense to lend a financial helping hand to family members who might need one sooner than later. Not only might you be able to ward off additional troubles for them, but it might help your own peace of mind if you don't have to worry about them. What about that new grandbaby? Consider opening a college savings plan―it could open a whole new world of opportunity for him when he reaches college age.
If you donate to charity, make sure that you "gift smart." The Tax Cuts and Jobs Act of 2017 made it more difficult for many Americans to itemize their charitable contributions. If you fall into this category, you need to know about a provision in the law that allows you to make charitable contributions directly from your IRA. Known as a Qualified Charitable Distribution (QCD), this strategy allows you to direct all or part of your Required Minimum Distribution (RMD) directly to charity. The amount of the QCD is not an itemized deduction on your tax return―but it's even better. It is excluded from your taxable income completely! If you are required to take RMDs from your retirement plans and intend to donate to charity anyway, a QCD may be a much more tax-efficient way to do it.
Update Your Estate Plan
Thoughtful estate planning can provide options for survivors that will allow them to make better decisions because they can do so with information that is current at the time you die. Even if you have wills, life insurance and trusts, the changes in the laws suggest you review and possibly update your estate plan. This includes your IRA beneficiary designations too, and that's particularly true if you have created a trust that will be the beneficiary of your IRA or retirement plan. Assuming some form of the SECURE Act is passed into law, you would likely improve your family's financial security by updating your estate plan.
Consider Expanding Your Estate Plan
The changes brought about by the SECURE Act could make life insurance more valuable to your estate plan than in the past. The idea is you would withdraw perhaps 1% or 2% of your IRA, pay taxes on it, and use the net proceeds to buy a life insurance policy. The math on this type of policy stays the same as in the past. The difference is in the past your heirs could stretch the IRA over their lives. This makes the life insurance option much more attractive because the alternative is worse. Charitable Trusts might also become a good option depending on the final form of the law.
One idea that we think can be a good strategy for some IRA owners under the SECURE Act are Sprinkle Trusts. If used in an optimal manner, they can provide families with the opportunity to spread the tax burden from Inherited IRAs over multiple generations by including children, grandchildren, and great-grandchildren as beneficiaries. Sprinkle Trusts have been one of the many "tools" in the sophisticated estate planner's repertoire for years but have become much more attractive recently because they can offer significant tax benefits to certain IRA owners. They can also have hidden downfalls so consider talking with an attorney who has expertise in both taxes and estate planning to help map out a strategy that is appropriate for your situation.
Combine Different Strategies
Perhaps the best response to the SECURE Act involves a combination of strategies. For example, in some situations the most course of action might be revised estate plans, a series of Roth IRA conversions, a series of gifts, and the purchase of a life insurance policy.
Spousal IRAs
Please note that the SECURE Act will not apply directly to an IRA or retirement plan that you leave your spouse. After your spouse dies and leaves what is left to your children, then the SECURE Act rears its ugly head.
---
Free Workshops
Your IRAs and Retirement Plans are at Risk!
The House of Representatives Votes 417-3 to Approve the SECURE Act
A Brand New Bill that Will Give
The IRS the Power to Take Up To
1/3 of Your IRA and Retirement Plan
In Taxes After Your Death
Saturday, July 20th, 2019
Comfort Inn & Suites
180 Gamma Drive Building B
Pittsburgh, PA 15238
9:30 – 11:30 AM
The Best Estate Plan for Married IRA Owners Combined with Optimal Trust Planning for IRAs and Retirement Plans.
1:00 – 3:00 PM
How to Stop Pending Charges in Tax Laws from Taking Up to 1/3 of Your IRAs and Retirement Plans
3:15 – 4:00 PM
Solving the Investor's Biggest Dilemma: How to Stop the Current Market Volatility from Threatening Your Long-Term Security.
---
To attend any or all of our 3 FREE retirement workshops, call 412-521-2732 or follow the link for how to reserve your seat here.
Pet-Friendly Planning: Protecting Your Pet When You Are Gone
by John Montoya, Esq.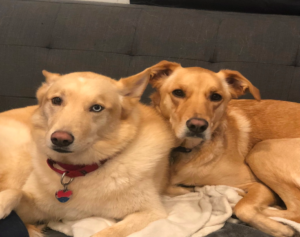 My family was recently away for vacation and we had to leave our two dogs, Molly and Maisy, at home with our dog-sitter. It was a great week away, but honestly, we really missed our pups and couldn't wait to get home. For those of us who own pets, it is an understatement to say that they share an important part of our lives.
According to the 2017-18 National Pet Owners Survey conducted by the American Pet Products Association, 68% of U.S. households, approximately 85 million families, own a pet. This represents a 56% increase from when the survey was first conducted in 1988. The survey estimated that in 2017, the total U.S. pet industry expenditures were $69.4 billion. We are even insuring our pets―the North American Pet Health Insurance Association reported record growth in 2017, with combined gross written premiums hitting $1.2 billion―a 23% increase over 2016 and representing 2.1 million insured pets.
Our pets are family and accounting for our fur-babies in an estate plan is happening with greater regularity.
How does the law view our pets? While it goes against prevailing sentiment, our pets are technically considered personal property. That being said, animal rights and the status of pets in the eyes of the law are in flux, with Pennsylvania recently signing into law more robust animal cruelty protections and there are even some out-of-state jurisdictions that consider the best interests of the pet in divorce proceedings (PA has a bill recently introduced to address pet custody, but it has not yet moved forward). 
Pet Trusts
The Pennsylvania legislature, and many other states, already recognized the importance of our pets in estate planning, when Pennsylvania became the 32nd state to adopt a pet trust law in 2006. The Pennsylvania Uniform Trust Act under Section 7738 provides that a trust may be created to provide for the care of animal(s) alive during the lifetime of the person that created the trust. The trust terminates upon the death of the animal(s) and the trust must account for any remaining funds, whether the balance be directed to family members or a charitable entity. There are many considerations when drafting a trust for your pet, including how exactly the trust should benefit your pet, the operating costs of the trust, and how the trust may be taxed, which are best addressed with your attorney handling your estate planning.
Alternative Family Arrangements
For many, a pet trust may not be the best option and alternative means for providing for your pet should be considered. Often, a family member or friend may be in a position to care for your pet, and it is prudent to have a discussion with the caregiver of what exactly that might entail. You might be comfortable with an informal agreement or it might make sense to draft a more formal agreement. The arrangement may or may not include financial assistance, whether an expense of your estate, a bequest under your will, or through a beneficiary designation under one of your financial accounts.
Alternative Animal Charity Arrangements
There are also ways to partner with charitable organizations that will undertake the care and rehoming of your pet which can be a good plan to ensure your pet does not end up at a shelter. Animal Friends of Pittsburgh offers the opportunity for your pet to become a member of their Lifesavers Society upon your passing. By including a minimum gift of $5,000 in your estate plan, your pet will receive guaranteed care and be placed in foster care until he or she is ultimately matched with a new loving family. A similar program, Guardian Surrender Future Care Program, exists with the Pennsylvania Society for the Prevention of Cruelty to Animals and requires a minimum gift of $2,500.
How Can We Help?
It is important to my family that Molly and Maisy are cared for in the event that both my wife and I pass away. If you would like to discuss your estate planning goals and how you might also provide for the care for your pet, the attorneys at Lange Legal Group, LLC are well versed in devising a plan that fits your needs and those of all your family members. Please do not hesitate to contact me directly at john@paytaxeslater.com if you have questions about planning for your pet.
Introducing… John Montoya, Esq.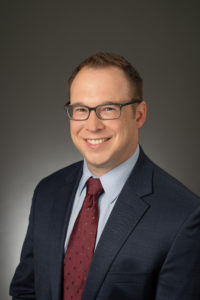 John Montoya, Esq. joined Lange Legal Group in October 2017, and we are pleased to introduce John to our clients and readers.
Prior to joining our firm, John worked for 10 years within PNC's Charitable and Endowment Division as a Trust Officer and Fiduciary Manager. In discussing why he joined Lange Legal Group, John said:
"I really enjoyed my time at PNC. My relationships with colleagues and non-profit clients were fantastic, but I felt like there was something missing in my professional life. When I met Jim and Matt, I realized the possibility of developing a career that would have a meaningful impact on the lives of clients."
John graduated from the University of Pittsburgh with a BS in Psychology and a JD from the University of Pittsburgh School of Law.
John is enjoying being a part of the local community, and he purchased a home in Greenfield. John and his wife, Lindsay, enjoy playing Ultimate Frisbee and board games with friends and spending time outside with their two dogs. In addition, they are expecting their first child this October.