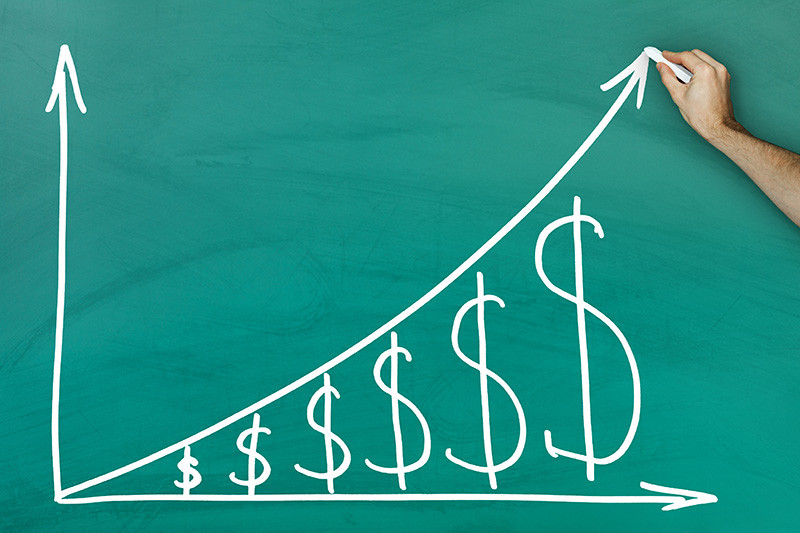 Back in 2002, 23 years after I established Lange Accounting Group, LLC, I began to fully appreciate how challenging it is for hard-working Americans to adequately build wealth for their retirement. Between tax planning, estate planning, and investing for the long term, the options are mind-boggling.
Originally, we had two firms under the same roof—Lange Accounting Group, LLC that prepared tax returns and Lange Legal Group, LLC that prepared estate plans, including drafting wills and trusts for individuals. Though we've always incorporated cutting-edge tax strategies to our tax and legal services, we didn't offer money management services. I knew that what clients really wanted was a one-stop-shop. They needed an advisor they completely trusted, who understood their goals and dreams, who optimized their tax and estate planning, but who could also combine all those great strategies with managing their money.
But, I was reluctant to add the assets under management service in-house. The obstacles seemed too daunting. We didn't have enough expertise in that area, and the infrastructure and regulatory challenges were onerous. Even if I hired someone, I would not be able to properly oversee that person and quality control would suffer. But I couldn't let go of the idea of combining our cutting-edge tax, retirement, and estate planning strategies with excellent money management services.
Then, I went to a workshop that explained how CPA firms could partner with financial planning firms, and I learned how my dream of offering all the services could be achieved.
So, I started looking for exceptional money management firms to partner with. Initially, I was underwhelmed by the prospects—my clients were used to outstanding service and offering them garden-variety mutual funds wasn't going to cut it. The management expense ratios were too high, and the fund managers frequently failed to keep pace with the market. Eventually, I found excellent active managers to partner with, Fort Pitt Capital Group, LLC, and that relationship thrives to this day.
However, several years later, research persuaded me on the value of index investing—interviewing John Bogle for my radio show was also enlightening. Since then, after much due diligence, I entered into an arrangement with DiNuzzo Index Advisors, Inc. The popularity of index funds has exploded exceeding $5 trillion invested as of 2017 according to Bloomberg.
And on June 30, 2017, we hit two important milestones of our own. Our total assets-under-management including all the firms we work with surpassed $500,000,000. And of that, over $300,000,000 is accounted for with our arrangement with DiNuzzo Index Advisors, Inc.
But we are far from resting on our laurels. I have plowed the additional revenue back into the business to better serve you. We are making concerted efforts to keep our clients and prospective clients informed and up-to-date on best practices within both the retirement and estate planning world and the world of finances.
We offer a monthly hard-copy newsletter, Lange Report, filled with financial, legal, and personal articles along with puzzles, special offers, and recipes.
We are writing and publishing about two books per year now and sending them to any client who is interested. We offer free copies of our books to prospective clients as well.
We have expanded the scope of our "running the numbers" practice to include Social Security analysis as well as more detailed recommendations on Roth IRA conversions and general safe withdrawal rates.
Our website, www.paytaxeslater.com is becoming a powerhouse of helpful and implementable IRA advice. Check it out if you haven't done so recently.
For many years, $500,000,000 in assets under management was the goal—that number would reflect a sizable family of clients who value our advice, guidance and services—fully personalized and grounded in fiduciary accountability. Now that we have hit our target, we are already thinking about the next goal.
I must thank you, my clients and friends, who have helped us to get to where we are and where we are going. We are nothing without you.
Trust me when I say, our aim is not to outperform our competitors. It is to offer a quantum leap in value that makes the competition irrelevant.
If you are interested in more financial information (we have written 5 best-selling financial books, many peer-reviewed articles, have 185 hours of our radio archives, etc.), we encourage you to visit our website, www.paytaxeslater.com. It has a wealth of valuable free material of special interest to IRA and retirement plan owners, or please call (412) 521-2732 for a free copy of The Ultimate Retirement and Estate Plan for Your Million-Dollar IRA or to see if you qualify for a free second opinion consultation.