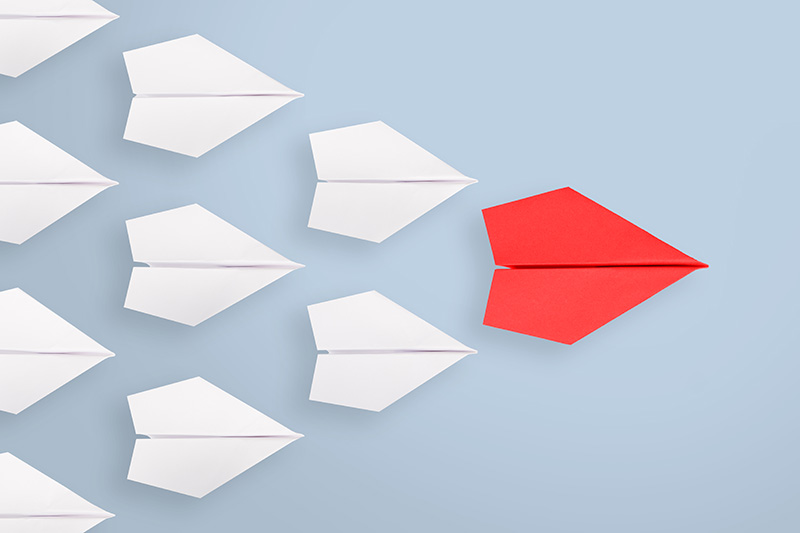 One of the best ways to succeed is to set the route to success on autopilot. But how do you do that? Sometimes, the best solution is to enlist some help.
Let me give you an example. Cindy, my wife, and I both wanted to incorporate exercise into our routine. But we kept slipping up. Something would come up, or an excuse would prevail. You know how easy it is. Then we put exercising on autopilot. A trainer comes to our house three days per week. Every Tuesday, Thursday, and Sunday at 8 a.m. the doorbell rings, and the trainer and I go into our home "gym" and train for an hour. When I am done, Cindy trains from 9-10 a.m. Autopilot. No thinking, no decisions, and no options. As long as we do what the trainer says while he is in the room with us, we are fine and get great workouts. I am confident I am getting a much better workout than I would if I went to the gym myself or even worked with a trainer at the gym. Why? Because it happens. No excuses, no procrastinating, and someone holds us accountable.
Same with diet. We put success on automatic. We have our home chef do the shopping and cooking. She attended a doctor's meeting with us and based on our doctor's recommendations, she is cooking truly customized meals. The refrigerator is full of healthy, organic, pre-measured, balanced meals. Cindy and I don't have to think about it, and we can focus on the things that we do want to think about.
This may sound like heresy to advocates of choice, "I want to choose what I eat." "I want to choose when I exercise." If you are disciplined enough to consistently make good choices, I admire your achievement. For some of us, especially if we have identified where we would like to find success and are finding it difficult to stay-the-course, limiting choices and getting help is a perfect solution—and it can lead to success.
At the risk of sounding self-serving, the same argument can be made for handling your investments. If you use our legal and estate planning services, combined with our low-cost index provider, DiNuzzo Index Advisors, Inc., we keep you "set up for success" in such areas as asset allocation, rebalancing, tax-loss harvesting before year end, and other financial housekeeping that can easily get swept under the rug. Is it realistic to trust that you will maintain the financial vigilance to attend to these details all-the-while finding success in your own career or pursuing your dreams in retirement? Chances are you will not.
Naturally, there is an initial investment of your time to get the ball rolling and, of course, annual reviews to keep you apprised of our work and your situation. But, over the years, with your complete financial, tax, retirement, and estate planning in mind, we make recommendations for spending, gifting, grandchildren's education, Social Security, Roth IRA conversions, and estate planning. That's a lot to keep track of. But, once you have set yourself on the path to success with the help of our expertise, you will have the peace of mind to pursue your passions. Success—at least in this area of your life—is on autopilot.
If putting your finances on autopilot for success sounds attractive, give call Alice at (412) 521-2732 to see if you would be a good fit for our services.
---
If you are interested in more financial information (we have written 5 best-selling financial books, many peer-reviewed articles, have 185 hours of our radio archives, etc.), we encourage you to visit our website, www.paytaxeslater.com. It has a wealth of valuable free material of special interest to IRA and retirement plan owners, or please call (412) 521-2732 for a free copy of The Ultimate Retirement and Estate Plan for Your Million-Dollar IRA or to see if you qualify for a free second opinion consultation.