Episode: 175
Originally Aired: August 3, 2016
Topic: Can You Spend More Than 4% of Your Portfolio in your 60s and 70s? with Morningstar's David Blanchett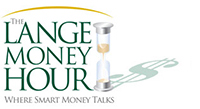 The Lange Money Hour: Where Smart Money Talks
James Lange, CPA/Attorney
Listen to every episode at our radio show archives page.
Please note: *This podcast episode aired in the past and some of the information contained within may be out of date and no longer accurate. All podcast episodes are intended to be used and must be used for informational purposes only. There is no guarantee that the statements, opinions or forecasts provided herein will prove to be correct. Past performance may not be indicative of future results. All investing involves risk, including the potential for loss of principal. There is no guarantee that any investment strategy or plan will be successful. Investment advisory services offered by Lange Financial Group, LLC.

Click to hear MP3 of this show
TOPICS COVERED:
---
---
Welcome to The Lange Money Hour: Where Smart Money Talks with expert advice from Jim Lange, Pittsburgh-based CPA, attorney, and retirement and estate planning expert. Jim is also the author of Retire Secure! Pay Taxes Later. To find out more about his book, his practice, Lange Financial Group, and how to secure Jim as a speaker for your next event, visit his website at paytaxeslater.com. Now get ready to talk smart money.
---
1. Guest Introduction: David Blanchett of Morningstar Investment Management
Dan Weinberg:  And welcome to The Lange Money Hour.  I'm Dan Weinberg, along with CPA and attorney Jim Lange.  Tonight, we welcome David Blanchett to the program to talk about the ins and outs of retirement planning.  David is head of retirement research at Morningstar Investment Management, LLC, and in that role, he works to enhance the group's consulting and investment services and conducts research primarily in the areas of financial planning, tax planning, annuities and retirement.  In 2014, Investment News included David in their inaugural "Forty Under Forty" list as a visionary for the financial-planning industry, and in 2014, Money magazine called him one of the brightest minds in retirement planning.  He's a retire mentor for Market Watch and an expert retirement panelist for the Wall Street Journal.  And with that, let's get started on what should be a fascinating discussion about retirement by saying good evening to Jim Lange and David Blanchett.
Jim Lange:  Welcome, David!
David Blanchett:  Hi, thanks for having me.
---
2. Should You Spend More Early in Retirement While You're Relatively Healthy?
Jim Lange:  Thanks for coming.  So, the area that I really wanted to start off with, although I really want to concentrate on safe withdrawal rates throughout the program, but there was an article written about articles that you have written by Jonathan Guyton , and he seemed to indicate something that I think a lot of our clients feel by common sense, which is, "Hey, I just retired, I'm young and healthy, or, at least relatively young," maybe in their mid-60s, "I'm healthy, I can travel, I can do things.  I watched my parents' lifestyle and they had some health limitations as they got older, and they didn't spend nearly as much money.  Can't I spend more money now while I can be young and I can enjoy it?"  And for whatever it's worth, I actually posed this exact same question to Bill Bengen, and he didn't like that idea.  He said, "Hey, what you make up for in lack of traveling when you're older is additional health-care costs."  So, he didn't want to distinguish between spending in the early part of your retirement and the later part of your retirement, and Jonathan Guyton seemed to think that you had a different idea on that.  So, if you could tell our listeners what you think about that idea, and then maybe we'll get into some of the more basics of the safe withdrawal rate?
David Blanchett:  Sure.  So, I've been doing research on this topic now for probably about a decade on how much someone needs to retire successfully, and there's all these assumptions that we have to use in our models and doing research.  We have to assume how long someone lives, the return on their assets, how much they spend each year, and one incredibly common assumption in retirement research, and it's used by financial planners, is that the retiree's income need or goal increases every year by inflation, right?  So, for example, if you spent $50,000 last year and inflation was 3 percent, you'll spend 3 percent more the following year.  Now, you know, I talked to planners for a long time, and what they have often kind of noted, anecdotally,  that hey, you know, with a lot of my clients, they don't need this annual increase of inflation.  They take some that were less than that.  So, I thought, well, that's an interesting observation.  And so, I said, "Well, let's look at the actual data."  This has been called the Health and Retirement Study, and in it, it actually tracks the same retiree households over time.  So, it asks them, "Hey, how much did you spend this year?  How much did you spend a few years ago?" et cetera  So, my goal is to say, OK, well, let's look at actual retiree consumption and see how it changes over time.  And what you see is a few things.  First, you see younger and older households.  So, let's define the younger-retiree household to someone who's less than the age of, say, 65, and older, say, over the age of 85 or 90.  Those household types tend to increase their spending by more than inflation.  Again, this is all on average; there's always exceptions to the rule.  So, for example, if you're a married couple with the average age of 58 years old, inflation goes up, say, two percent, those households going to be three percent more the following year on average.  They're going to increase their consumption by more than inflation.  The same thing with older households.  But what's interesting is that middle range, ages 65 and 85 or 90, consumption does decline.  Now, to your earlier point, medical costs are a growing share of the overall consumption of households.  So, the average household that's 65 years old spends about 10 percent on health care.  The average of a retired household of 85 years old, so 20 years older, spends about 20 percent on health care.  So, here's the thing: There's kind of two different things at play here.  One is that health-care costs, as we all know, have been growing faster than inflation, and so health care is definitely a bigger expenditure for retirees.  They spend more on health care, but they spend a lot less on everything else.  So, what this means kind of net-net, is that people on average, retirees don't tend to increase their assumption in retirement every year by inflation.  That can really reduce the overall cost of retirement and really change the way you think about how you should spend optimally again in retirement.
Jim Lange:  David, would it make a big difference in terms of … we're talking about, let's say, percentage of inflation.  Let's say somebody retires with a half a million dollars with Social Security and somebody else retires with $2 million plus a stronger Social Security.  I assume that you would be recommending a different asset allocation for those two individuals.  Do you think the same changes would apply?  So, for example, maybe the person with two million dollars would not be spending 20 percent of their available income on retirement, where somebody with $500,000 would.
---
3. The Three Buckets: Needs, Wants and Wishes
David Blanchett:  Well, so there's a lot of kind of tricky things that play here.  And so, one really important thing to think about when asking a question like "What is a safe withdrawal rate?" and "How should I invest my portfolio?" is "How much do I need to have this money?"  So, if you can think about your retirement-income goal as being need, wants and wishes, you know, "I absolutely have to have $50,000 per year.  I'd like to have $30,000 a year.  I'd love it if I had an extra $20,000."  And so, that's really important because if you have … the amount you need, that non-discretionary income and Social Security, then it allows you to be more aggressive with your initial withdrawal rate; you could take one from your portfolio.  But also to your point of how do you invest your portfolio?  Well, it's important to think about all of your assets kind of holistically, and if you have a really, really large benefit from Social Security or from pensions, a defined benefit plan, that is effectively a bond.  It's a guaranteed form of income for you entire life.  And so, what I would recommend to clients is that hey, if you have a lot of your income in Social Security, you should be more aggressive in your portfolio.  But also, why don't we take out more money from your portfolio than the withdrawals because if you do happen to suffer a shortfall, if your portfolio goes down in value, it doesn't affect your overall consumption as much because, again, if 80 percent of your income, for example, is in Social Security or pensions, if your portfolio goes to zero, it doesn't have that large effect on your overall spending as if it's a much lower percentage of your overall consumption.
Jim Lange:  That actually makes sense, and I love your use, all throughout your articles, you talk about holistically, which I guess is sometimes maybe overdone, but I think sometimes clients go to sometimes even more than one adviser and they say, "OK, I'm going to give you $500,000 and see how you do, and I'm going to give you, Adviser B, $500,000 and see how you do," when really I think the value of an adviser is looking at the whole thing. And I love your needs, wants and wishes buckets.  So, I guess coming back to the initial point … maybe we should even go back a step further and start with your starting point.  So, for example, Bill Bengen's starting point would be for a 30-year retirement, four percent, and then four percent inflation Year Two, four percent plus inflation Year Three, et cetera, theoretically without having the need to even look at the portfolio every year.  Do you have a starting point for asset allocation and safe withdrawal rate, or is that just too broad a question and you need to, let's say, define parameters a little better?
---
4. Key Factors: How Long Will You Live, What's the Return Rate, How Much Will You Spend?
David Blanchett:  So, I do.  I mean, I think that a good starting point for retirees today is a balanced portfolio.  So, between 40 percent to 60 percent stocks, but that varies again a lot by overall client situation and client preferences.  But you raised a point about all these different assumptions, right?  So, when talking about Bill Bengen's research and what is a safe withdrawal rate or enough in a portfolio, there's really kind of three really key assumptions you have to make.  The first is, how long retirement lasts, and the most common assumption there is 30 years, OK?  And there's different reasons for that, but an interesting kind of note for your listeners is that for a married couple today who is relatively well off, let's just say first or second highest decile of income, the odds of one member of that couple living more than 30 years is about 50/50.  So, historically, a 35-year retirement was a reasonable assumption, in my opinion, for a married couple who were both 65 years old.  Today, it isn't nearly as safe because we're living a lot longer than we used to.  Second, it's rate of return, right?  So, what we've done mostly in research is we've assumed that historical returns in the stock market are reasonable for investors today.  Well, if we've all watched the news, yields on bonds are well less than 10 percent, and these are 10-year government bonds, right?  And an important point there is that the long-term average yield on 10-year U.S. government bonds is closer to five percent.  So, we're easily seeing today three percent less in yield than the long-term average.  This has significant impact on expected returns going forward because it isn't realistic to assume that the returns we've experienced in the U.S. over the last hundred or so years will continue in the future.  And finally, it's what we talked about earlier is this idea of what does the actual consumption look like?  Bill Bengen, again, the most common assumption is that I take out four percent in Year One, then I increase that amount by inflation every year thereafter.  I think that in reality, the four-percent rule isn't named correctly.  It should be a 25-times rule.  So, what I'm talking about here is that the four percent only applies to the first year of retirement, and so what you need is, you need to take out four percent of your portfolio, and one divided by four percent is 25 times.  So, historically, using historical data based upon a 30-year retirement, you need 25 times your portfolio-income goal when you first retire.  And here's the thing, though: That's based upon historical returns, historical life expectancy, and when you change those assumptions to be more realistic when you use a more realistic retirement period, you use forward-looking returns.  That number easily goes up to, say, 30 or 35 times your income goal, but it's based upon, again, how much certainty do you need around that goal.  If you're willing to take a possibility of changes over time, it can be much less than that.
Jim Lange:  I think this is a really important point.  So, if we could, I'm going to go backwards for a minute.  Why don't we talk about … and let's use even numbers to make it easy.  Let's say somebody has a million dollars, and let's even assume … the way I handle the safe withdrawal number of years needed is I usually just ask people about their health, whether they have cancer, whether they have a heart condition, how long their parents lived, what their general condition is, and then I try to be conservative.  That is, if they say they think they'll make it to 95 or 90, then I might add another five or 10 years on top of that to be safe.  But, you know, let's say for the million-dollar guy, Bill Bengen's was very easy.  OK, four percent first year, four percent times a million dollars was $40,000, Year Two is $40,000 plus one year of inflation.  Can you give us an example on the 25-times rule?
---
5. David Blanchett's 25-Times Rule for Sufficient Savings and Accounting for Inflation
David Blanchett:  Well, sure.  So, for the 25-times rule, four percent of a million dollars is $40,000.  Forty thousand dollars times 25 is a million dollars.  So, if I'm a retiree, using historical research on safe withdrawal amounts or rates, and I wanted to have $40,000 a year of income from a portfolio, this comes on top of money from Social Security or pensions, I should have saved 25 times that; about a million dollars at retirement.
Jim Lange:  OK, and then what about Year Two?
David Blanchett:  Well, so, then Year Two, you would just take out that amount plus inflation.  So, again, the initial multiple is only relevant really for the first year of retirement.  It assumes that you have that amount, and then you kind of increase that initial withdrawal amount by inflation every year.  So, what I think what's instructive about the research is really more for people who are in accumulation, kind of saying, "Hey, I'm targeting saving X dollars for retirement."  One, what should my target be, or two, how much do I have to save to achieve my same level of spending in retirement as I do today?
Jim Lange:  Well, playing the devil's advocate, one of the potential issues of doing it that way is wouldn't you have a variation of spending depending on if your portfolio had a good year or a bad year?
---
6. Managing Your Portfolio with Flexibility, As If It Were an Endowment
David Blanchett:  Well, right.  And so, that's why it's important to kind of apply smoothing rules.  And so, one important thing, again, is that four percent is only the initial withdrawal rate.  So, in effectively Year One of retirement, that's the percentage withdrawal, and then using logic, it would be plus or minus inflation.  Now, in reality, the rules we use for clients are much more complex than that, right?  No one is going to follow the same set of logic or rules for 30  years in retirement.  In reality, it's much more dynamic.  You're going to kind of make changes over time.  And so it's kind of like an endowment, right?  Endowments for universities, they spend a certain percentage of the portfolio, but it's gone through the average of the last three years' values.  And so, what you would do for a retiree, what you'd want to do, you want to revisit that withdrawal amount from the portfolio over time to ensure it's reasonable.  Now, a very interesting point, though, or the thing to be aware of, is that the level of safety you need, in terms of that income, really defines that starting point.  And so, if you're someone that says, "You know what, David?  I have a lot of money from my pension, from Social Security.  If my portfolio goes down in value, I'd better cut back.  I'm willing to do that, but I don't want to take a risk."  And so, I would say OK, well maybe take out five percent in the first year of retirement.  However, if you're someone who says, "You know, David, I don't have almost any money from Social Security.  I don't have any money from pension.  I need this portfolio to provide income for life.  I don't want to annuitize."  I might say, well, three percent is a better starting point.  So, how high that level of withdrawals is in that first year of retirement is really indicative based upon that individual's kind of preference for safety with that income amount.
Jim Lange:  All right.  Now earlier, you had alluded to if you had some fixed income, whether it be a pension or Social Security, that you could afford to have a higher allocation of stocks.  Would the same thing apply here?  So that, let's say, if you had a pension, that you could, in effect, say, "OK, I could effectively afford to take out more money right now because if my portfolio goes south, my pension will still be, let's say, fill up the needs buckets and part of the wants buckets."  Is that a fair assumption, or is that not really accurate?
---
7. Think in Terms of 'Risk Preference' Rather Than 'Risk Tolerance'
David Blanchett:  It is, and so I think that when thinking about the risk of a portfolio, there's lots of different things to think about.  I think that the most common thing that we as investment professionals or advisers focus on is risk tolerance, and you'll take what's called a risk-tolerance questionnaire.  It asks you "How do you feel about the market dropping 20  percent?"  And, to me, that's risk preference.  It's asking someone how would you react or feel based upon different market environments.  And so, for example, if you're someone who, as a client, just cannot tolerate portfolio volatility at all, you know, you just hate seeing the market go up and down.  That might drive how you invest your portfolio.  The other side of the coin is risk capacity.  How much risk should you take in your portfolio, given your goals, your assets, et cetera?  And so, when thinking about things like Social Security, that is talking to your risk capacity.  How much risk can I afford to take in my portfolio given … all of my stuff?  The other part, again, is risk preference.  And so, again, yeah, I would say that for retirees that get most of their income from pensions and Social Security, you really should probably have a more aggressive portfolio on average than someone who doesn't.  However, if you're a retiree who says, "You know what, David?  I understand that I could take on more risk, but I just don't like market risk," then that preference to be conservative may dominate that risk-capacity perspective to be more aggressive.
---
8. Your Paid-Off Home Is a Powerful Asset for a Comfortable Retirement
Jim Lange:  Yeah, see, I wrestle with this issue with clients all the time because I personally want people who have retired relatively recently, who are enjoying good health, to get the most out of their remaining years, and I want to go, let's say, within comfort levels, to get people to spend up to what is safe.  Now, one of the things that you said is let's assume somebody doesn't want to annuitize, and I'm not talking about a tax-deferred annuity, but rather an immediate annuity, which is a low-cost method of guaranteeing income, and the other thing is – and I don't know if you include this as, let's say, a potential in the asset-allocation mix, but I'm seeing more and more of it – is let's say somebody has a $600,000 paid-off house, and they could easily get a line of credit, or if it ever really came to it, a reverse mortgage.  I don't know if that would play into account the safe withdrawal rate that you would consider, and whether you could consider some of those resources as potential income.
David Blanchett:  I would say definitely.  I would say that the home is an asset that is the most interesting asset that we have because it's both an investment and a consumption good, right?  If you don't own a home, you have to rent.  And so, by owning a home, you have what's called implied rent.  And so, if you live in a house that's totally paid off, that is kind of an asset of last resort.  And so, having that allows you to take on more risk with your overall plan, and more risk can mean different things.  You can take on more risk in your portfolio, you can take on more risk with a higher withdrawal rate or both.  But again, it provides that kind of level of safety that if you don't own a home, you just don't have that asset with that value, so it doesn't leave you as many choices should things go poorly.
Jim Lange:  All right.  I'm finding this very interesting, and the other thing that's interesting is we happen to use that exact same terminology – needs, wants and wishes – so a lot of the things that you are talking about is consistent with what we have been doing.  David, you said something that I have long advocated that clients don't usually like to hear.  So, whatever your asset-allocation recommendation might be if, let's say, somebody was a renter; and now I want to compare that to what the asset allocation should be if they have, say, a $500,000 paid-off house, and what you had implied or even stated is that those two people with identical portfolios – one that has a $500,000 house and one that is renting – can be different, and I often want to include … and this is, by the way, Jonathan Clement's rule of thumb.  Jonathan Clements would say (and he actually did an article about this in the Wall Street Journal) that if you have, let's say, a $500,000 house, he would take a multiple of 60 percent of that.  So now, we're at $300,000.  And let's just use the four percent rule of thumb, if you will.  So, he would say, "OK, you can spend an extra $12,000 a year if you have a paid up house, on the theory that if push ever came to shove, A) you could get a line of credit, or B) if it really came to it, you could get a reverse mortgage, or C) in the extreme, you could sell the house.  And by the way, one of the great things about having you on is that A) you're not trying to sell anything, and B) you have credentials, with all due respect, out the wazoo, you know, written a million peer-review articles, head of research of probably the top research organization.  So, to hear this from you is, frankly, a lot more meaningful.  So, could you tell us about how you see having a paid-up house has an impact on your asset allocation and retirement planning?
David Blanchett:  Right, so there's a really important word there, and that's a "paid-up" house.  The riskiest asset for a lot of younger households is actually their home, right?  Think about the risk of owning – I'm actually doing a paper on this exact topic right now – and homes are actually pretty risky, especially when you add on a mortgage that's eighty percent or more of the home value.  It's a five-times leveraged investment, right?  But for someone who's in retirement, who has the house totally paid for, that is an asset that's kind of a means of last resort.  And so, I don't know about what is a right rule of thumb to say, "Well, your home is worth a half million dollars.  You can increase your withdrawal amount by this."  But the important question there is, well, what do you want to do with that asset?  If you're willing to kind of think of the home as an asset to possibly fund retirement, then you should definitely increase your withdrawal rates because I think that too often, we run these financial plans for clients and we only talk about failure.  "Oh my goodness, what are the odds of having nothing left when you're 95 years old or 100?"  Well, another definition that is totally overlooked is, what if I didn't enjoy my life the best I possibly could?  So, to me, failure is not just having no money at the age of 95.  It's having too much money.  And a home is an example of an asset that, hey, if it's out there and you're willing to kind of access it, it should definitely affect your financial planning.  It definitely has to be more aggressive with the withdrawal rate, and possibly more aggressive with your portfolio.  So, a lot of folks don't like thinking about their home as an asset to fund retirement, but, hey, it's there.  You own it outright.  You might as well.
Jim Lange:  Well, the way I sometimes think about it is, I'm not telling people to go get a mortgage immediately or to get a reverse mortgage if cash flow is OK, which, by the way, I have heard that advocated.  I have heard, "Hey, it just makes sense.  Get a reverse mortgage.  Even with the additional cost, you're going to get an extra $5,000 to $10,000 a year, and you can see that coming in every month and you'll spend that and you'll have a more fun and healthier retirement."  And I usually don't go that far, but what I like to do is, I say, "OK, you have this $500,000 house.  Let's not ignore it.  Let's look at that as a potential use of assets," because when we're talking about safe withdrawal rates, what we're usually talking about is, in effect, if things go worse than we expect and we still want to be OK.  But, like you said, it is a risk to have too much money to not have traveled, to not have had vacations, or Jonathan Clements, in my favorite way of spending money for retirees, is to fund family vacations.  But, in your analysis, is it fair to maybe not say, "OK, we're going to get a reverse mortgage whether we need it or not and spend it, but to just have that as a safeguard, and knowing that it is there, be able to either spend more or change our asset allocation a little bit more towards equities or some combination of the two."
---
9. Comprehensive Planning and the Idea That 'No Portfolio Is an Island'
David Blanchett:  Yeah, that's totally right.  I actually wrote a paper that was published last year that was called "No Portfolio Is an Island," and I think that, too often, when building portfolios, and this is the way I think advisers that don't do more kind of holistic financial planning, they may view a portfolio as an island.  They may say, "Hey, I've got this great active manager.  Whatever else it is that they think is spectacular."  Well, to me, this idea of comprehensive planning is incredibly valuable because what it does is it gives you the ability to work with someone that gives you complete advice, who just doesn't say, "Hey, a portfolio can be great in isolation, but it could be horrible for someone based upon all their facts and circumstances."  And so, to me, incorporating this idea of what is the risk of a home, how's it affect your portfolio, is really just an incredibly valuable aspect of why you work for someone and how you help someone achieve a better retirement.
Jim Lange:  I agree with you, and I think it's really important for people to understand that I believe that one of the, if not the greatest, I would even say the most important facet of working with a financial adviser is not necessarily somebody who's going to say, "Oh, OK, I'm going to beat the S&P by two or three percent even after fees" – which, frankly, hasn't really been borne out by the vast majority anyway – but by somebody who is going to take a look at the whole picture, find out what people's – again, using your words, but we use the same words – needs, wants, wishes, take into consideration things like pensions.  And then, the other issue is, let's say, variations.  So, for example, a lot of the pensions will be for … that is, one life, meaning that if somebody dies, their spouse doesn't get anything.  And I like your idea of looking at the whole picture, but taking into consideration the house is a very useful asset that should be looked at much differently than if you don't have a house.  And then the ability to annuitize, even though people hardly ever do it.  I think that these are two potential ways to increase people's ability to spend more money without seriously risking running out of money.  Is that a fair assumption?
---
10. Beyond Alpha and Beta: The Gamma of Holistic Financial Planning
David Blanchett:  Yeah, I actually wrote a paper even further back, and it's titled "Alpha, Beta, and Now Gamma," and for those of your listeners that don't know our fancy terms we use in the investment field, alpha is picking funds that outperform their peers.  So, if you bought a mutual fund that invests in large-cap stocks and it outperforms its respective benchmark by one percent, that's alpha.  Beta is building good portfolios, and what I'm calling gamma is everything else.  It's all the financial planning stuff.  And I think that, too often, people in this industry get too focused on alpha and beta, which is picking good investments and building good portfolios, and it's obviously important to do that.  But what is vastly more important, helping someone accomplish a goal, is everything else, which is what I call gamma, or you could just call it smart financial planning.  And so, again, the message isn't that it isn't worthwhile to build new portfolios, but to your point, helping someone accomplish that goal is why people seek advice, and it's hard to quantify, right?  It's easy to kind of ask the question, "Hey, how did my portfolio do versus the S&P 500?"  Well, the problem with those types of questions is it ignores all the stuff that you're doing as a planner help that client actually accomplish that goal.
Jim Lange:  Well, frankly, this plays in very well with the way we actually run our practice, and at the risk of sounding a little bit self-serving, to me, issues like how much and when should you make a Roth IRA conversion, what is the best Social Security strategy in your particular situation  and, frankly, it also has an impact on estate planning.  Well, what if the husband dies?  What if the wife dies?  Is insurance part of this?  And I think what you're saying is some of these issues, which, frankly, is what I like to do in my time, because the arrangement that we have in our office is our office actually works on these types of issues.  We're very quantitative.  We "run the numbers" and we come up with what we believe is the ideal Roth IRA conversions strategy, the ideal Social Security strategy, and then P.J. (DiNuzzo), using low-cost index funds, specifically Dimensional Funds, looks at needs, wants, wishes, and the two firms kind of work together to try to come up with a solution.  But I think that it's great hearing somebody with as many credentials as you saying, "Hey, it's not all about alpha."  In fact, Larry Swedroe, we're doing a show called "Disappearing Alpha," and now, even though we're talking about beta, I guess that beta isn't everything, and that what you're calling gamma is actually right. But one of the things I wanted to do, and I know that people don't like to simplify, particularly a guy like you who is writing many, many articles that have a lot of nuances in them.  But if you could, could we have the David Blanchett safe withdrawal rule of thumb analysis that our listeners could go by?
---
11. David Blanchett's Retirement Rule of Thumb: One Size Does Not Fit All
David Blanchett:  Sure.  So, I think it's important to kind of reiterate to your point that everyone is very different, and it's difficult to kind of say, "Hey, this works for everyone," and I think that's where the value of planning really comes into play, but people always want to know, well, what is a reasonable explanation, right?  And at the end of the day, I think that a four percent initial withdrawal rate – so you need 25 times your initial goal – is still a good starting point because most people have Social Security benefits, they've got pension benefits, et cetera.  But that range really varies between three percent to easily over five percent based upon mostly that person's flexibility with change, because in all these metrics that we talk about, even the four percent rule, there's kind of a safety in there that's saying, "OK, well, most of the time, you're going to be totally fine.  It's only if things go poorly."  Well, the question really I think for a lot of people to ask themselves is again, it's this concept of needs, wishes and wants.  How much do you have to have every year in retirement?  And if that number isn't covered from Social Security or pensions, if most of that's coming from your portfolio, then your number's probably closer to three percent.  But if you're someone that says, "Hey David, I've got so much income from Social Security, and even then, if I've got to cut back … five percent's probably better."  But again, I think that working with a planner that kind of talks through what your goals are is critically important to figuring out what that number is initially, but then also how things change, because I'm sure you've seen this.  You can do a plan that's for someone 30 or 40 years, but things always change, and the key is kind of saying, "Hey, this was the plan five years ago.  Things have changed.  How do I update that to kind of make sure it best reflects my current goals and desires?"
Jim Lange:  This is very helpful, and by the way, when you said everybody's different, our terminology is that everybody's a snowflake.  So, this is pretty consistent.  The other thing that you had mentioned earlier in the show is you talked about the needs, wants and wishes, and so, for example, the way P.J. DiNuzzo and our firm work is we tend to rather than lumping … let's say we're investing a million dollars for somebody.  Rather than saying, "OK, you have a million-dollar portfolio and we're going to invest that 60 percent stocks and 40 percent bonds, and the 60 percent stocks is going to be X percent international and X percent large and X percent small and X percent value and X percent blah blah-blah blah-blah, and all the subvariations."  But you had mentioned off-air that it is easier, and sometimes more productive, for people to think about their portfolio in terms of buckets.  So, could you tell our listeners about what you think would be a good, let's say, bucket analysis or a good way to think about it, particularly if the adviser is literally willing to have separate accounts that, even together, might look like a well-diversified portfolio, but rather than having it all in one pot, they literally have different pots.  And I think people are familiar with this idea.  So, for example, the Christmas club or the vacation fund or the wedding fund, et cetera. But can you tell us a little bit about the way you think in terms of buckets?  Actually, it doesn't matter what I bring up.  I know that you've written a wonderful article on it.
---
12. Bucket Analogy Helps Clients Better Understand How Portfolio Works for Them
David Blanchett:  Sure.  So, to me, this is thinking about behavioral, right?  I am not a behavioral researcher.  I am more of an academic researcher.  I just understand the numbers.  Well, there's a difference from saying, "OK, you should be in a portfolio that's 60 percent stocks and 40 percent bonds."  But the question is, well, how do you get there as a client?  And clients, and this is retirees, have different perspectives on risk, and one thing that I've seen that's very valuable is breaking the portfolio apart based upon different goals and different time horizons.  In reality, you could invest all of your money in a single portfolio.  That would be fine.  But to your point, I think that showing someone, "Hey, let's think of this million dollars in different, distinct buckets."  You've got $100,000 to the side to fund your spending in cash for the next two years.  You might have a boat fund.  You might have a second retirement-home fund.  And then, you kind of spend it based upon a time horizon.  So, what you end up seeing is, let's just say you have one big portfolio, but you kind of cut it into seven smaller portfolios, and some may say, "Well, what's the point?"  In my experience personally as an adviser, it better helps clients understand how the portfolio's helping them accomplish their goals.  Now, what it won't do is, it doesn't necessarily help you have a higher rate of return.  I've seen people who have done things that say, hey, having buckets leads to better outcomes in terms of market timing.
Jim Lange:  Is it possible that it would also give somebody some reassurance that they wouldn't go out of the market in the event that there is some type of downturn or scary event, whether it's Brexit or something else, because they say, "Oh, OK, well, we have actually already allocated two years of money for my needs bucket that is in cash or maturing CDs or a bond ladder, et cetera.  So, I have time for the market to rebound, and I don't have to get nervous and sell."  So, is it possible that, again, I know that you said you're not a behavioral researcher, but is it possible that having the buckets would actually help somebody stay on course?
David Blanchett:  I think definitely so.  At Morningstar, we calculate different rates of returns for investments – mutual funds, for example – and there's this thing called the total return, and the total return is what you would receive if you were to buy the investment and hold it over the entire time horizon.  So, if you bought a fund on January 1, 2011, you held it until December 31st at the end of the year, that's your total return.  What's interesting is that we also estimate investor returns.  Investor returns are actually realized returns by the average investor, and investor returns are almost always lower than total returns because people time the market.  They go in at the wrong time and they exit at the wrong time, and what you see with buckets, to your point, is that it helps people realize higher rates of return because it creates this belief or perception that people can wait, and that, hey, if I only have one portfolio that's invested in 50 percent equities, I can't afford to lose any money at all.  Well, you actually can because investing is a difficult long-term endeavor, and showing someone that hey, to your point, you've got this cash bucket that's going to last two years, you can afford to wait this out, it can better help them realize high rates of return over the long haul.
Jim Lange:  Let me ask you another question about buckets.  So, let's say, for discussion's sake, that most people have a variety of investments that are in different tax environments.  So, a lot of times, our typical client will have what I would call after-tax dollars, meaning money that they have already paid income tax on, and that could maybe be separated into high basis – meaning that if they sold it, there would not be a capital gain – and low basis – meaning if they sold it, there would be a capital gain – and then they might have, at least, for most of our clients, they probably have the majority of their money in their retirement plan, whether it's a 401(k) or a 403(b) or a SEP or a KIO, or maybe after they retire, often it has been rolled into an IRA.  And then, and particularly if they work with us, we love to run the numbers and we often recommend a series of Roth IRA conversions.  So, it will be very typical for one of our clients to have at least those four different types of tax buckets, if you will, and then, although we don't advocate them, but people do come in with commercial annuities, and that might be another one.  Is there a way that you would say OK, with these different tax environments, and let's just keep it simple and say high basis after-tax, low basis after-tax, IRA and Roth IRA.  Would you invest these different tax environments in different buckets?
---
13. One Overall Goal, But Different Investment Strategies to Get There
David Blanchett:  Well, this, to me, this idea of asset location and how do you think about investing money, it gets sort of complex in terms of how do you invest buckets and how do you fund retirement.  But at a high level, one general recommendation that I always have is that … let's just go back to that hypothetical 60 percent of the portfolio.  If you have different account types, if you have a Roth IRA, a taxable account or traditional money, they all shouldn't be invested the same, right?  And so, that may be your overall asset allocation, but if you're doing, again, more comprehensive or holistic planning, you're going to say that your higher returning assets should be in a Roth-type vehicle.  Your very tax-inefficient investments, like, for example, high-yield bonds, should be in your traditional money, and then those that are left in your taxable accounts should really be your most efficient investments from a tax perspective.  So, to me, again, this goes into the customization or the knowledge that, hey, you may have a single global target for your asset allocations, but most of your accounts should be invested differently based upon the tax status of the account and the overall efficiency of the investments that I'd choose to focus.
Jim Lange:  All right.  So, in that analysis, isn't there an inherent conflict between the IRA tends to be invested a little bit longer, and therefore, we should have riskier assets such as stocks?  But then, you just said, "Well, let's say that we have a high yield bond, that that should be in the IRA because it's more tax efficient."  Is there an inherent conflict there where you have, let's say, two different forces pitted against each other?  One is, let's say, long-term investment goals and the other is tax efficiency?
David Blanchett:  Yeah, so there are a variety of goals there.  There's this idea of tax alpha.  How do I maximize the after-tax rate of return for my clients?  And one thing you don't want to, for example, do is you don't want to put very tax-inefficient assets in a taxable account, because if you do that, your realized rate of return is going to be quite small because you're going to first pay taxes every year on the gains, and then the tax rate you pay is going to be a very high marginal tax rate.  So, the key, I think, is just thinking how do I maximize my after-tax rate of return?  And for me, right now, that leads to mostly, first, make sure the very, very tax-inefficient investments aren't in a taxable account, but beyond that, we're in a space today where bond yields are so low that the traditional logic that you've got to have all of your bond money in a traditional or non-taxable investment isn't necessarily true.  So, to me, the honest question for a lot of people is how efficient are your risky investments?  If you're buying actively managed mutual funds, it may actually make more sense to have those in your IRA and have your bonds in your taxable account, again based upon how tax efficient they are.
---
14. David Blanchett's Best Advice: You Only Retire Once, Don't Screw It Up
Jim Lange:  Well, David, you have given us so much great information.  I really appreciate it.  I'm sure our listeners do.  Some very valuable information from somebody who doesn't sell anything and doesn't have any ax to grind, if you will.  So, I want to thank you again.  We have about one minute left.  Is there any other one thing that you could say in one minute that you want our listeners to know?
David Blanchett:  You know, again, I just think that retirement is the most expensive purchase you're ever going to make.  It really makes sense to receive professional, unbiased advice if you can get it.  You only retire once.  Don't screw it up.
Dan Weinberg:  All right.  Thank you so much, David, for your terrific research and the insights that you shared with us tonight.  Of course, thanks to Jim Lange as well.  You can check out the archives at www.paytaxeslater.com.  All of our episodes are archived on the Lange Financial Group's website soon after they air.  Special thanks as always to the Lange Financial Group's marketing director, Amanda Cassady-Schweinsberg, and to our producer today, KQV's Amy Valella.
END
Save