Episode: 177
Originally Aired: September 7, 2016
Topic: Cutting-Edge Retirement Planning Solutions with P.J. DiNuzzo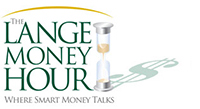 The Lange Money Hour: Where Smart Money Talks
James Lange, CPA/Attorney
Listen to every episode at our radio show archives page.
Please note: *This podcast episode aired in the past and some of the information contained within may be out of date and no longer accurate. All podcast episodes are intended to be used and must be used for informational purposes only. There is no guarantee that the statements, opinions or forecasts provided herein will prove to be correct. Past performance may not be indicative of future results. All investing involves risk, including the potential for loss of principal. There is no guarantee that any investment strategy or plan will be successful. Investment advisory services offered by Lange Financial Group, LLC.

Click to hear MP3 of this show
TOPICS COVERED:
---
---
Welcome to The Lange Money Hour: Where Smart Money Talks with expert advice from Jim Lange, Pittsburgh-based CPA, attorney, and retirement and estate planning expert. Jim is also the author of Retire Secure! Pay Taxes Later. To find out more about his book, his practice, Lange Financial Group, and how to secure Jim as a speaker for your next event, visit his website at paytaxeslater.com. Now get ready to talk smart money.
---
1. Introduction of P.J. DiNuzzo of DiNuzzo Index Advisors, Inc.
Dan Weinberg:  Welcome to The Lange Money Hour.  I'm Dan Weinberg, along with CPA and attorney Jim Lange.  And tonight, we welcome P.J. DiNuzzo back to the show.  P.J.'s a nationally recognized expert in investment management and was approved as one of the first 100  Dimensional Fund Advisors.  His Pittsburgh-area firm, DiNuzzo Index Advisors, Inc., was founded in 1989 as one of the first few hundred fiduciary, or fee only, advisors in the United States, and it consistently ranks among the country's top 500 investment companies.  Tonight, Jim and P.J. will be walking us through the process of crafting a comprehensive retirement plan from start to finish, and let's face it.  Most of us probably just don't know how many variables a top-notch financial and retirement planner really has to consider when helping plan for your future.  Well, there are dozens of them, from simply learning clients' goals and wishes to more complex issues, like maximizing Social Security.  And tonight's show is sure to arm you with the right questions to ask your financial advisor.  And with that, let's say good evening to Jim Lange and P.J. DiNuzzo.
---
2. Digitization Has Brought Sweeping Changes to Financial and Retirement Planning
Jim Lange:  P.J., since we've been promoting this show as featuring leading-edge solutions in retirement planning, can we begin by talking a little bit about some of the big breakthroughs we've seen in the industry in recent years?
P.J. DiNuzzo:  Good evening, Dan, good evening, Jim.  Yeah, the topic, Jim, we've been discussing for tonight's show is a very contemporary topic, very pressing.  We were referring to it as 'cutting-edge retirement-planning solutions,' and as Dan was saying earlier, I had started the practice in 1989, and arguably, there's been more changes in our business the last two or three years than there potentially was for the first couple of decades. And it's really the conflation, the coming together, of experienced planners and experienced investment managers, estate planning, tax planning, but really coming together with the digitization of what we do, bringing this together through technology, and the current update is what we're really going to be talking about, sort of the culmination of our 27 years of effort, and the new generation of where we're going with financial planning, retirement planning, and having it on a daily interactive basis with our clients.  In plain English, I could say, Jim, we're basically spending over $100,000 per year in technology benefits for our clients with companies in addition to our expenses that we didn't even know basically three years ago.  And that's really how fast it's moving regarding the technology and the improvements that we're delivering to our clients.
---
3. Meeting Face-to-face With Clients Is a Crucial First Step to Customized Plan
In the cutting-edge retirement-planning solutions, one of the things that's often overlooked is the initial interview and getting to know a client.  There's really two ways that an individual, if they're looking to work with someone for financial planning and retirement planning, can go, they can do it yourself, a do-it-yourselfer, to use the Lowe's or Home Depot approach.  You know, you're going to do it yourself, or you're comfortable delegating that responsibility to someone else.  And there's no shortage of national chains who will work with you on a never-see-you, long-distance electronic basis.  That's for some people, but most people, and I would foresee this for the foreseeable future, want that face-to-face relationship, and if it did come down to it, are willing to pay a little bit more to be able to sit down face-to-face with their wealth advisor and work through things with them on a face-to-face basis, come into the office when need be.  Again, we do more than our share of electronic meetings, GoToMeetings, ourselves.  We have clients in over 30 states.
The initial part in the interview, getting to know clients as well as possible, this is not just a science business, as most people think of it.  It's really half art and half science.  And getting to know both spouses in that initial interview process, taking your time, I think, Jim, one of the things that's worked out real well with us in our relationship is you're typically meeting someone in one of your workshops, answering a lot of questions, talking to them one-on-one.  You have a couple of meetings with them face-to-face, and then we're having a discovery consultation in that initial data gathering and get to know experience for two or 2½ hours usually, and then follow it up by a second, and sometimes third, meeting.  So, it's a very deep and intensive interview/data-gathering process.  Of course, the nice part about it is that everything we do is no cost and no obligation.
If I could sum up the clients that we receive from other sources, and who are not happy, who come to us, it's because they found something in their plan that they're not pleased with, that was a surprise to them that they didn't know, and that's really what the cutting-edge retirement-planning solution is all about, is developing a unique process that's customized for each individual.
---
4. Using a Financial Planner Adds Significant Value to Retirement Plans
Jim Lange:  So, what I'm hearing you say is a lot of people are saying, 'Oh gee, why should I use a financial advisor?  I can just get a low-fee index and I can perform maybe even as well.'  So, is it fair to say that what you're saying is you're adding value by the strategies that you're using, the safety for the client, the appropriateness of the investment?  Is that a fair characterization, in general?
P.J. DiNuzzo:  Yeah, it's that, Jim, and then some.  I know I'm preaching to the choir when you and I are talking, but for the audience's sake, I mean, just within the last two days, recommendations that we had given individuals and guidance that we had provided to them regarding Social Security maximization, Social Security planning, defined-benefit pension elections, estimates on their longevity, I mean, we can often pay for our fee almost, you could argue, for the lifetime of the relationship on just one of these major planning recommendations that we can make at any point in time throughout the relationship.  So, a lot of very big decisions, a lot of these are irreversible, for defined-benefit pension elections, for Social Security elections, and I know you and I are firmly convinced that someone would do better with a coach.  Again, we know that there's just a minority fraction of individuals who are comfortable with that, but for those who aren't, that is the audience that we're speaking to.
---
5. Full Disclosure: Lange Financial and DiNuzzo Index Advisors Often Collaborate
Jim Lange:  Well, I think, also, the combinations on our side of the fence, where we're looking at things like Roth IRA conversions, honestly, we used to do a safe-withdrawal analysis, but I loved your software so much that we're not really even doing it that much anymore.  We're deferring that to you.  But we'll go into some of the specifics because whether people use the combination of your office and my office, or whether they do it on their own, I think the list that you have, I think there's like 35 items for us to go by, just adds enormous value.
But by the way, before I even get into anything else, I think I am both morally and legally required to tell the audience that unlike normally, when I have a guest on the radio, I typically have no financial interest whatsoever in the guest.  So, if they wrote a good book, I will certainly plug their book, and maybe they make a couple dollars in royalties.  But normally, I don't really have any interest, where P.J. and I, I actually do have an interest in the potential of a listener actually doing business with the combination of us.  And P.J. and I have a very unique arrangement in the financial industry.  So, our office, which is often the point of origination of this relationship, typically, when people are either referred to our office or we're pretty active with workshops and we write a lot of books, and we go through a process where before they even get to meet P.J., they have been pretty well-vetted by me.  We're looking for the appropriate people.  We're looking people who have a $600,000 minimum that they're interested in having managed.  They are nice people.  They're not going to give us endless grief.  They're not going to call us every day when the market goes down.  They're going to pay their bills on time.  But if somebody looks like a good fit for me and P.J., the arrangement is our office, at least on an annual basis, we call it 'run the numbers.'  We do projections.  We look at things like Roth IRA conversions, Social Security ? where we overlap a little bit ? we look at the estate planning, we look at the big picture, we look at their children's education, et cetera.  And then, because we are not money managers, and because P.J. uses what we consider the best set of low-cost index funds on the planet, I then refer that client to P.J., and if it's a good fit, and P.J. has his own process ? he's going to describe that very soon ? both initially and on a continuing basis, then that client might decide to do business with the combination of both of us.  The combined fee, that is, the fee from my services and the services of my office, and P.J.'s fee, is anywhere between 50 basis points on the low side and 1 percent on the high side.  P.J. and I split that fee.  So we think it's a win-win-win because the client is getting the benefit of our office, our Social Security, our estate planning, et cetera, the benefit of P.J.'s work ? which we're going to go into at length in a few minutes ? and they are getting that for, in effect, one fee which is actually on the low side, using the best set of low-cost index funds on the planet.  So, I do feel morally obligated to tell people I do have an interest in, let's say, listeners doing business with a combination of both P.J. and I.  So the other thing I will mention is that we've been doing this for, I guess, five years now…
P.J. DiNuzzo:  A little longer, yeah.
Jim Lange:  …or a little bit longer, and we're growing at an unbelievable rate.  I think we're a little bit shy of $250 million right now, but more importantly for the listener, we have a 97 percent retainage rate, which is enormously high in our industry, meaning that people, once they sign on, they stay.
So anyway, with that caveat, why don't we continue on with the process?  So, P.J., let's say that the person has gone through two meetings with our office, we've looked at their tax returns, we've looked at their will, we've looked at their investment statements, we've done our own little analysis, we have some observations … and by the way, we take pretty extensive notes and, if the client lets us, we share those notes with P.J.  So why don't you maybe describe some of the things that happen when that client then meets with you that might end up being in shared office space that we have right now, or even in your home office in Beaver?
---
6. DiNuzzo Clients Will Receive Daily Snapshots of Performance by Early in 2017
P.J. DiNuzzo:  Yes, Jim, and if I could just preface this, since this is the largest sort of upgrade of our unique process that we've had in 27 years, what we're doing with our joint process between the work that Jim does at his law firm and CPA firm in a strategic partnership with our registered investment-advisory practice is bringing an individual's entire financial-retirement plan and financial plan to them on a daily basis is where we're going at the end of the year, or, at the latest, the very beginning of 2017, where you'll have a daily feedback on your needs bucket, your needs and wants bucket, and then your dreams and wishes.  So really, what Jim and I have been telling clients for a very long period of time, basically our entire careers, is it's really about the big picture.  It's about the entire plan.  Don't get me wrong, the investments are element 1A of that plan, but to have that feedback that we're going to be providing clients, we've had this in the office, the daily feedback, for the last year and a half while we've been working on this.  But for example, when you start off the beginning of this year with the worst January and February arguably in the history of the stock market, we know in our office from looking at our client's plans live on a daily basis how strong their plan is.  So, there's a great comfort factor in the feedback we're going to be providing.  Also, we recently, just a couple of months ago, we went through Brexit.  There was a lot of wailing and gnashing of teeth, a lot of people got out of the market, you know, we knew exactly how strong our client's plans were.  So, to bring in everything that we've done historically in leveraging this up and delivering it to our clients on their smartphone, if they will, taking a look at that on any of your smartphones that the audience members have and knowing really where you stand on a daily basis.
---
7. One Size Does Not Fit All: Legacy Sensitivity Is Key to Customized Plans
But as we work through the process, we talked about objectives and goals, the family, and that changes from one case to another, what we see over and over is a lot of national firms sort of want to use the quickest process or a cookie-cutter or one-size-fits-all, that's really where the Lange organizations and DiNuzzo Index Advisor have been able to add a lot of value in that customization.  Going through legacy sensitivity, Jim and his, especially with his estate-planning firm, a lot of highly customized legacy sensitivity, we have a great base of clients, and I think that's just a testament to Pittsburgh that has, I can't imagine any area in the country that would have a higher sensitivity to giving their children and grandchildren the best start in life possible.  Jim's run through a hundred different, or hundreds if not thousands of different iterations on how parents and grandparents want to be able to do that over the child's or grandchild's lives.  But knowing what that legacy sensitivity is and building that into the plan, that if the parents or  grandparents are convinced that they want to put 'X' number of dollars into a 529 plan for college funding and college education, or if the last spouse had passed away, that each child or each grandchild would at least receive a legacy in a certain amount to be able to really build that into the plan, show clients the probabilities of success, and probabilities can get … although everything that we're talking about with technology is obviously built on some type of software, it's really the customized level that we've raised this to, and it's really not about the software.  It's 100 percent about the individual's plan with us customizing and bringing so many tools together.  When you do take a look at a plan and say, you know, if Mr. and Mrs. Jones were to live a thousand lifetimes, and all those different numbers that could get dealt out of that deck of cards, so to speak, that the stock market's going to provide, is it gives you a real good idea.  You could potentially have two or three or four negative years in a row whenever you first start from your first year in retirement how strong is your plan going to be.  And what we find, Jim, as you know from sitting in on numerous meetings, is that a lot of clients are in better shape than they thought they were going to be, and it's a tremendous positive reinforcement.  You know what our motto for entire history at DiNuzzo Index Advisors has been, let's answer all these questions ahead of time that we would have to answer whenever we're going to go into a bear market.  So we start talking about those the very first time that we meet a new prospective client at the first meeting, the second meeting.  So it's a lot more comforting whenever we go through a tough market period that we've talked about these topics with clients numerous times.
---
8. Proactive Discussions Help Manage Quick Responses to Various Market Scenarios
We've discussed proactively how we're going to manage these challenges in the market, and we have an answer for that regarding their cash-reserve bucket.  We know what their needs are, the food, clothing, shelter, health care and transportation.  We have a unique customized moderate or conservative portfolio to handle that.  We have a customized portfolio to handle the needs bucket, and then again, to be able to leverage it up with the technology for daily feedback going through what we referred to before with the DiNuzzo Money Bucket Stack Analysis, and a lot of folks, we get real high grades in that because just for some reason, human nature, just a lot of individuals like to think of their own personal family finances in a bucket mentality.  I mean, if I haven't heard … it's just literally been thousands of times in conversations with individuals that they have a bucket mentality that, you know, this bucket's for these certain expenses, the other bucket's for the rainy-day fund.  They know what they have in the accounts.  They'll even point to accounts at different brokerage firms.  You know, that's what that account means to me, that's that bucket, that's the first line of defense, et cetera.
So for us to weave that into our practice and then to be able to put in all the fixed and variable expenses, you know, an individual, you can only do so much with a spreadsheet or on the back of a yellow pad, so to speak, but by starting to put in … for example, if we're using  2½ percent inflation, if we're using 6½ percent inflation estimates for any higher education or health care, that's just something that's extraordinarily powerful that you're not going to be able to do yourself.  An individual's not going to be able to model things like this.  But again, as we talk, Jim, a lot of people who'd sort of thought that Social Security planning was dead with the recent law that had been passed earlier this year, but we still have tremendous opportunities, and again, anything that we say is just, we have to speak in a hypothetical sense regarding compliance.  But it is easy to be able to add tens of thousands of dollars of improvements on a Social Security recommendation to maximize Social Security for a household versus what the average individual was planning to do when they came into, as you know, your office or our office.  So, there's a lot of value being added, and it's all these variables layered on top of additional variables layered on top of additional variables, and if an individual is to, say, change one question in the scenario … we've had people come out of left field that they want to … they have an opportunity to buy a second residence.  What would that look like?  'I've got a great deal and I need to have a high-quality answer within 24 to 48 hours.'   Once we have this built into your unique customized retirement plan in our unique process, we're able to give very, very high-quality short turnaround, very, very high-quality answers to individuals for them to make the best decisions to make them as happy as possible.
---
9. 'Everybody Is a Snowflake' Means Each Investor Has Different Goals, Assets
Jim Lange:  Well, I'm going to take the liberty of summarizing what you just said.  In one of your most common quotes that I hear you say all the time, and I know that you take it very seriously, which is that "Everybody is a snowflake."  That is, we're all different.  There is no one customizable plan, nor do you have, let's say, five or 10 models where you try to force everybody into that one model.  But you really do look at the entire picture.  And by the way, I'm not going to pretend that we're all doing this off the cuff.  In fact, you're like Mr. Preparation.  Even before you meet somebody for the first time, you have extensive information about them, and I genuinely mean this, I think that you are the hardest working, best prepared advisor I've ever met.  I've been exposed to thousands of advisors.  So, you really do prepare.
Why don't we go to some of the items … again, we're probably not going to get to all of them, but some of the items where you add value that perhaps a lot of clients don't think of because they just think that maybe it's only about performance, and if they're paying a fee, and let's say the performance is not much better than the savings in the fee, that they don't really see the value.  So could you … and I think you touched on a bunch of them, but maybe you can go through some of the ones that you highlight?  Now, our office, of course, let's say one of the ways we provide value, and again, perhaps more value than a lifetime of fees, is doing the Roth IRA analysis and estate planning.  But why don't we talk about some of the things that your office and that you do that really adds a lot of value to people that they might not even be thinking of?  Things that now we're calling beta.  In other words, not just investment performance but the strategies that add value for a client.
---
10. Life Expectancy Is the Major Unknowable in Any Retirement Plan
P.J. DiNuzzo:  Yeah, and that's a great point, Jim.  One of the biggest things that's often overlooked is really having an interactive conversation.  Again, when we're working through this customized process, we'll always work on a big screen.  So, generally, the husband and wife, or partners, that we're meeting with, they're sitting with us at the table, working on this collaboratively, we're looking at the screen, and one thing that we work through that's very helpful when individuals can see it, it seems real basic, but life expectancy.  Life expectancy seems like a very basic element to the plan, but when individuals really get to take a look at how important it is, and we've always said, tongue in cheek, and I try to break the ice with individuals at the beginning of the meeting, I'll tell them if both of the individuals that we're meeting with, typically on the other side of the table, I tell them, 'If you can both give me your exact date of death, we will devise the greatest retirement plan in history.'  So they understand, yeah, you know, we could spend down to the last dollar, but we're really going to take a look at that life expectancy and then how that affects the plan, if we're going to be a little bit longer, a little bit shorter, weaving that into all of those calculations that we do.  I just think we gave a great piece of advice just last week.  An individual had a very long … they still had a real nice tail on a 30-year term policy that they had had.  The individual said, 'You know what?  I'm just going to chuck this thing away.'  We were able to show them that, interactively, with the probabilities that the husband was a little bit older than the wife, again, life expectancies remain a little bit shorter, but just the power of that life-insurance policy that that would have on his wife and her remaining plan, and again, the second and third generation was a very powerful teaching tool.  On the specifics, we talked about Social Security maximization, defined-benefit pension maximization, making the right decisions.  I think one of the more powerful elements, Jim, is instead of on the investments, individuals, when they come to us, you know, they might have money at two or three different firms and everybody's just managing money in their own separate vacuum, so to speak, or myopically.  But we look at the whole entire picture, so we've gotten just a lot of great feedback from individuals.  We're pulling the whole entire portfolio together.  We've got an aggregate-asset allocation, so everything, including assets, in the bank, you know, what is your percentage of stocks versus bonds?  We go through even the deeper dive than that.  But then to be able to show them that portfolio where they're at with their current strategy versus what we would look at from a risk-based strategy, so we go through fairly extensive risk analysis for risk tolerance to be able to identify that, and then juxtapose and compare that against our recommended strategy, and there's often a huge disconnect.
---
11. Toggling on the 'Big Screen' Is a Powerful Way to Illustrate Planning Options
Just going through our recommendation recently, we're going through a case with a couple, and they had made the comment, basically, to paraphrase, 'P.J., I see what this looks like.  If we're to go through a bear market that's a little bit worse than average, we would be able to hold on, but we're just letting you know, you know, we're right at about the point with the scenario we're looking at.'  And I said, 'Well then, you've made my point for me.'  As we looked at the next iteration that I put up on the screen and customized was their current portfolio, which was materially more aggressive than what our recommendation was, and their jaw figuratively hit the table when I showed them just not through the worst bear market possible, but through an above-average bear market, their current overexposure to stocks, how bad an experience that would be in retirement.  So that just opened the door.  As the old saying, 'a picture's worth a thousand words,' and we were able to show them that and model their own unique customized, and they're looking at their life together with us, and the great part about it is we can collaborate and toggle back and forth regarding if an individual says, 'Well, if I'm 60 percent in stocks and 40 percent in bonds in my overall portfolio.  What if this recession, Great Recession loss, was a little bit worse than what we're looking at?  What if it wasn't quite as deep?  What if inflation was higher, or what if inflation was lower?'  We even have one of the tools that will look at … a reasonable number of individuals will question us on what if Social Security was to get mitigated or mollified in some sense, where it was going to be cut for them at some point in time in the future.  Again, we don't believe that that's going to happen, but it is nice whenever we can show them that what if they got 90 cents on a dollar, or 80 cents on a dollar, for their Social Security benefits?  How does that affect their plan?
You know, as you mentioned earlier, one of the nice things that we like about the efficient-market theory is the database that we have available, information on the U.S. indexes, U.S. large, large value, small and small value, going back into the 1920s.  So, you know, I don't know of anyone who has a track record that long.  So it's nice to be able to take a look at if we're making recommendations on a portfolio, and if one of the solutions for one of the buckets is a 50 percent stock/50 percent bond strategy, which we'd refer to as balanced, we're using very reasonable projections.  But again, what if it's worse?  So we have a low-return slide that we can toggle back and forth on what if the return over the remainder of your lifespan is going to be lower than even what our reasonable expectation is?  What if one or both spouses was to die early or live longer?  We're more concerned about living longer and not running out of money before we run out of breath.  Health care?  What if health-care expenses are higher?  To be able to toggle that back and forth regarding long-term care for one or maybe both spouses, where would that money come from?  A lot of clients that come to us are really past the point of maximum inflection, so to speak, that as far as the cost-benefit tradeoff of a long-term care policy, and they are able to even be self-insured regarding long-term care, but to be able to give them a live illustration of how strong of a position that they are in if one or both spouses would have to go in and have a claim for over a hundred thousand dollars per year for three or four, maybe even five, years, either individually or for both spouses, quite powerful.  And then, one of the other popular toggles it will have, that folks like to take a look at, is for a defined benefit pension plan, what if that defined-benefit pension is cut back at some point in time in the future.  So all of these variables individually, and then when we bring them together collectively, a little bit more in one, a little bit less in the other, and that's where the customization comes in, and as you said, Jim, I know it sounds corny.  You know, we're grown men talking about snowflakes, and that's just the way I've always looked at it.  But the people that come to us who are dissatisfied, they're going into another organization.  Typically, they do have that limited menu, as you said.  They're trying to fit someone into the blue model or the purple model or model Number 3 or model Number 7.  You know, we start with a blank piece of paper.  We literally look at everyone who we ever meet as unique and a customized solution, and it's from a blank piece of paper, building up their life.  The science of it, of course, all the numbers and everything else that we do, but also the art of it, getting to know individuals.  You know, one of the sayings we have is if we were to ask a hundred individuals 'What does money mean to you,' we would literally receive a hundred different answers.  Money means something different to every single person.  We're not going to guess on what it means to you while you're alive, after one spouse may pass away, or partner, after the last spouse or partner may pass away.  These are huge decisions.  They evolve over time.  There's changes.
---
12. Involving Both Spouses or Partners Ensures Satisfactory Outcomes for Everyone
But the nicest part about the process, Jim, is the collaborative effect that I mentioned earlier, and really bringing both spouses in, since it's sort of like a live interaction, and there's always one spouse, you know, and you've mentioned the same thing over the years, that grabs the bull by the horns.  We've always referred to them as the family's CIO, chief investment officer, CFO, chief financial officer, and the other spouse typically who's not the chief investment officer typically delegates 100 percent of that responsibility to the other spouse, but, you know, what the question is is, heaven forbid, what if that chief investment officer in the family were to predecease the non-chief investment officer client in the household or partner?  They need to get involved early in the process so we're able to pull them in, get their input so we're looking to do every level as we continue to build the plan collaboratively with our perspective clients, and clients have that homogeny of both clients, both partners, getting equal input and being able to get that second spouse or partner to get their input into the plan, making them happy that it's customized and we're addressing all of their unique needs and desires.
---
13. Fiduciary Advisors Are Legally Bound to Put Your Best Interests First
Jim Lange:  Well, one other thing that you didn't include in the list, which I think is really important, and I'll give four examples of advice that you gave that is against self-interest, and that is that both your firm and our firm are what is known as 'fiduciary' advisors, which means we both have the legal and the moral obligation to do what is in the client's, not our own, best interest.  We already talked about Roth IRA conversions, Social Security maximization that tends to be advice on holding up Social Security.  You just told somebody that they should maintain their term life-insurance policy, and in all those examples, you're actually making less money than if you gave them the opposite advice, or even 529 plans or something like that.  So, I think it's really important for all clients, whether they use our services or anybody else's, to see if their advisor is a fiduciary advisor, and sometimes listeners or investors just assume that the person who is working with them, whether it be a stockbroker or an insurance agent or something like that, has nothing but their best interests in mind, when actually, most of these financial professionals are not required to keep the interests of the client in mind, and that they can have, let's say, the interests of the firm that they're working for, whether again it's a stockbroker firm or an insurance firm, et cetera.  Where what you're often doing is making advice against self-interest, and by the way, also is to go so far as you have met with people and said, 'Well, I think what you have is pretty good.  We can't add that much value.  We're going to recommend that you continue the way you're doing it.'  I think that that's really important for people because being able to trust your advisor, which is one of the reasons I like to have both spouses because you mentioned, let's say, there's one primary, let's say, decision maker, but that person might end up being disabled, might end up dying, before the, let's say, dependent spouse, or the one who is more the follower and the listener.  You want to have the team in place, and you want to have both spouses do a very good, not just about the technical expertise, but knowing that your advisors are doing the right thing for you.
P.J. DiNuzzo:  Yeah, Jim, that's a very critical point that you mentioned, and I think it's one that bears reiterating is, you know, we see clients come into us all the time that have purchased … there's still commissioned products out there that, believe it or not, are even 10 percent or higher.  But we see a lot of things, individuals paid 6, 7, 8 percent or more in commission that the broker-advisor received for selling them an investment vehicle.  And as you mentioned, our average in our entire family of clients is … the average fee per client and household, I think, is around, let's say, three-quarters of 1 percent, 0.75 percent, in that range currently.  We'd have to work for 10 years to receive an 8 percent total revenue from that client household.  And again, folks have to come in and meet…
Jim Lange:  Well, by the way, P.J., that's eight years each.  So, for each one of us, it would be 16 to 20 years, meaning that you and I would have to … we do our running the numbers every year, Roth IRA, estate planning, we do that every year for, let's say, between 16 to 20 years.  You do the stack analysis, all the things that you're talking about, you do that for 16 to 20 years, and we'd each make as much as somebody would make on selling one commission-type product, whether it's an annuity or some type of load fund.
---
14. DiNuzzo Advisors Won't Recommend Investments They Don't Themselves Own
P.J. DiNuzzo:  Yeah, you've got things out there, the non-traded rates and the MLPs and all these different things, and limited partnerships that have come and gone.  But again, you'll find when you've got the client's best interests at heart, we're only going to recommend something that we own ourselves.  Everything that we own … I don't make a recommendation to a client to invest in anything that I don't own myself.  We're an index household, 401(k), SEP IRA, IRAs, Roth IRAs, individual accounts, joint accounts, and as you mentioned, again, the Dimensional Fund Advisors, DFA indexes, but, you know, we eat our own cooking three meals a day, that's for sure.
Jim Lange:  So, P.J., you mentioned the stack analysis, and if you want to, you can expand on that a little bit.  But there's a lot of things that you do that, to my knowledge, either no or very few investment firms do.  Maybe if you were to enlighten the audience on some of the things that you think are important, and again, whether they are doing it with us, whether they're doing it with another advisor, or even on their own, that you think will be a valuable addition for them.
---
15. Comprehensive Approach Lays a Solid Foundation for Retirement 
P.J. DiNuzzo:  Yeah, Jim, I think, in the interest of time, maybe what I'll do is sort of just go through a little laundry list so the listeners can at least get an idea.  Again, it's very important.  You're going to build your house on a foot or a foundation, your personal financial plan, your retirement plan.  You want your foot or foundation of your personal financial house to be as strong as possible.  Asset and liability information, income and expenses, the legacy sensitivity we talked about, retirement expectations, identifying those individual and joint concerns, the life-expectancy modeling, and reasonable planning ages.  Of course, a lot of times, we're surprised that we're looking at a plan that has a reasonable planning age of just average.  Well, that means there's a 50 percent chance that someone's going to live longer than that, and again, you don't want to run out of money before you run out of breath.  We went through the money-bucket stack analysis.  Again, going through fixed and variable inflation estimates, again, we're using national averages, customized as close as possible for a unique  situation, health care and education, using the higher inflation estimate for that, the Social Security maximization strategies, giving recommendations on defined-benefit pension analysis.  On the investments, not only going through just again what we're managing, but looking at the big picture, how are these portfolios set up regarding the goals that we're working on.  Is it defensive growth, moderate, balanced growth, aggressive growth?  Are these portfolios going to be growing without any withdrawals for 20 years or more?  This all has a direct effect on the stock-to-bond ratios.  What we see an awful lot is, of course, the asset allocations when we're going through this analysis are sort of materially or completely off from where they should be, followed up by the diversification being sort of non-existent.  You know, while we're on diversification, a lot of times, Jim, we're talking about these exotic concepts, so to speak, that we bring together.  We're talking about Nobel Prize winner after Nobel Prize winner from the things we're working on.  But even this year as we speak, there's been net selling of equity mutual funds.  The average individual retail investor has been selling pretty much consistently throughout this year, and you're into a market where the S&P, as of the close today, was up around 8½ percent.  Just to put it in perspective for the year, an all-index portfolio, if you have a value tilt in small and diversification, it's even done this year a couple of percent better than that.  Again, there's a lot of caveats worth talking about, but just if you have a lot of money in cash and you move to a more conservative position, and you've missed out on 10 percent in growth, or 6 or 7 or 8 percent in growth, and it's all about keeping an individual in their seat.  Very oftentimes, the best recommendation is to do nothing, and a lot of times, individuals think of that as just being reactive or some type of monolithic approach, but by going through and proofing that out and proving that out by having a complete retirement-plan strategy that we're talking about is very critical.
---
16. When Fees Are Low, Capital Gains Can Quickly Recoup Those Expenses
Low fees and low expenses, we're going through and taking a look at, still to this day, individuals with portfolios, when we go through the analysis of maybe close to 1 percent or higher in expense ratios, whereas our typical portfolio is around 0.3 percent in expense ratios.  So, we're paying for our entire fee in a lot of cases just by how much we're able to drive down those expenses on the investment side and what the clients are invested in.  Low turnover, again, seems real simple between what we're doing with the indexing.  We've had a couple of joint clients, Jim, that came onboard during transition this year, and we had to go back to the tax returns for additional analysis, but they basically have recognized as much in gain the last … we even went back three years, or even a little bit more in a couple cases.  They recognize as much in capital gains in any one of those three years as would've taken us on average between five to almost 10 years regarding the taxable distributions on the investments that we have clients in.  So, it's the old saying, it's not about what the return on your portfolio is, it's what is the return that you're getting to keep on your portfolio net of taxes.  And again, I know your whole entire team is very savvy on that topic obviously, but the average client, again, these are very intelligent individuals, they're professionals, they could be architects, engineers, professors, Fortune 1000 company senior-level managers, they're great at what they do and experts in what they do, but they're not thinking about these things and they're not watching over and managing them.  Going through that insurance-policy analysis, again, looking at the death benefit, the cash value, what are the goals for funding, deferred compensation, that analysis often comes into play whenever we're working on a client for retirement planning, analyzing types of liabilities.  You know, one of the big benefits that's come out of the interactive collaborative process has been what we've referred to historically as used assets into play because whenever someone comes to us, and let's say they have a broken plan.  So, in plain English, you just can't get there from here.  They want to retire at a certain age within a certain range, and they're just not going to be in a financial position to be able to have a strong enough plan to be able to do that.  Used assets have often come into play.  I mean, this has happened, again, two or three times just in the last month where initially, clients said, or prospective clients even on the tail of bringing them onboard before they were clients, hey, you know, that condo, or whatever else it may be, that third residence that I use one or two weeks out of the year is off the table, but once they've seen and been able to almost touch how valuable that is to weave that into the plan, to put those assets on the table, to include them in the plan, and they've typically given us the answer to that observation that would've been maybe hours or numerous meetings before, in minutes by them able to see how powerful that is that they're able to put that on the table, to weave that into their plan, to increase their probability of success. And again, we're talking about with every one of these decisions that we make, we're sitting with a client or prospective client and able to show them how that is affecting their probability for success on their needs bucket, which is food, clothing, shelter, health care and transportation, on the wants bucket, which is all the additional discretionary spending, vacation, travel, dining out.
One of the benefits of being able to toggle back and forth with the collaborative process with clients and prospective clients is one of the things we toggle back and forth because, you know, your office is the same way as ours, you know, we love to beef up that vacation budget and travel budget for clients, especially in the first third or the first two-thirds is what we're shooting for in the retirement-planning process.  You know, we want to really beef that up as much as possible, and we're able to show them that by toggling that back and forth and how strong their plan still can be.  There's no better feeling than working through a very detailed retirement plan for a client, being able to have them retire at the age, or even sooner in a number of cases, than they thought they can retire, with a high level of confidence, showing them the effect of all these variables on their plan, very, very powerful.  Weaving in the risk tolerance, again, with the hard number side of the portfolio, the emotion stress test looking at, then asking clients some of the softer questions on 'How would you feel if you were in this situation? ' We like to take a look at and we're able to illustrate this to them, if we were to go through a severe bear market, if we look at your portfolio value today, what if we fast forward one year from today, your portfolio was down this percent, 'X' percent, which is typically where most people stop. Well, we'll show them that in dollars and cents, and that has a lot more of an effect.  Instead of being down potentially 14 percent or 24 percent or 28 percent or whatever it might be, if that is now $346,000 or $446,000, individuals typically tend to get very engaged and paying attention as we're working through the process with them.  And again, when they're engaged is when we receive the best answers with us working together.
---
17. Drilling Deep Into Cash Flow and Personal Balance Sheet Will Pay Off in the End
Jim Lange:  Well, P.J., there's one other thing that you haven't mentioned, which I think adds enormous value, and it takes a lot of work on your effort, but could you talk about how the value of the personal cash-flow statement and the value of the personal balance sheet fits into this?  Because I think it's all weaved in, but I think you haven't mentioned what you physically do, which, to me, is just an unbelievable amount of work, and it's not a coincidence that you're both a CPA and has a Master's in tax and is very well-suited for this type of quantitative CPA-type financial statement of income and expense, as well as the balance sheet that has caused a lot of differences in your planning.
P.J. DiNuzzo:  Oh sure, yeah.  I know we're coming up on the clock here, but I'll make it as succinct as possible.  Really, when we see mistakes or things that are less than optimal, I'll put it that way, from other firms, it's in these broad guesstimates or using national averages.  So, you know, I tell folks at the very first meeting, I apologize in advance.  I typically try to remember that it's going to be the most tedious meeting, but again, each house is completely different.  Getting spending estimates within a thousand or two thousand dollars per month for retirement is just not good enough.  So, again, we've done thousands of these financial statements with individual clients, as much detail as humanly possible for assets and liabilities, income and expenses, and I really can't think of a case where someone hasn't appreciated the time and effort that we put in collaboratively getting to know each other, working together elbow to elbow, building their plan, because when we refer back to that, dozens and dozens and dozens of lines of fixed expenses, variable expenses, and how powerful that is on developing the plan, and I've had numerous people tell me, 'You know, P.J., I've gone to other firms.  They either told me I could retire, they told me everything was fine, but now, I don't know what the heck.'  I've heard thousands of people tell me, 'This other firm doesn't know if I have a car payment.  They don't know my property taxes.  They don't know I have a second home.  They don't know I have a second mortgage.  They don't know all these details.  How can you possibly give me a great answer when there's all those details that are falling through the cracks?'  And your firm and my firm working together, again, that attention to detail I believe has rewarded and pays off handsomely for our joint clients.
Jim Lange:  Well, P.J., I think this has been very informative for everybody, and I want our listeners who might want to take the next step, they might want to consider going to the workshop that we had mentioned.  By the way, there has been a wait list on four of the last five workshops, so that's not just an idle thing that we fill up, because they really do.  Or they could call our office directly  ? Dan will provide that information ? at (412) 521-2732 to see if you qualify to have this type of discussion for us, and I think, by now, Dan is probably tearing his hair out because it's time to go.
Dan Weinberg:  Oh no, it's fine, it's fine, but yes, it is time to go, and I want to thank everyone for listening.  A reminder that all of The Lange Money Hour episodes are archived soon after they air at www.paytaxeslater.com.  Thanks as always to Amanda Cassady-Schweinsberg, the Lange Financial Group's marketing director, and KQV's Alexandria Chaklos.  I'm Dan Weinberg.  For Jim Lange and P.J. DiNuzzo, thanks for listening.  We'll see you next time.
END
Save
Save
Save