Episode: 38
Originally Aired: October 6, 2010
Topic: Charitable Giving Strategies with guest Grant Oliphant, MSOD, President & CEO of The Pittsburgh Foundation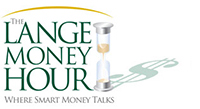 The Lange Money Hour: Where Smart Money Talks
James Lange, CPA/Attorney
Listen to every episode at our radio show archives page.
Please note: *This podcast episode aired in the past and some of the information contained within may be out of date and no longer accurate. All podcast episodes are intended to be used and must be used for informational purposes only. There is no guarantee that the statements, opinions or forecasts provided herein will prove to be correct. Past performance may not be indicative of future results. All investing involves risk, including the potential for loss of principal. There is no guarantee that any investment strategy or plan will be successful. Investment advisory services offered by Lange Financial Group, LLC.
Charitable Giving Strategies for the Wallet and the Heart


James Lange, CPA/Attorney


Guest: Grant Oliphant, President/CEO of The Pittsburgh Foundation




Episode 38

Click to hear MP3 of this show
TOPICS COVERED:
---
---
1. Introduction of Special Guest – Grant Oliphant
Nicole: Wonderful, well, thank you for joining us.  Grant is currently the president and CEO of The Pittsburgh Foundation, which is one of the country's largest and oldest community foundations in the United States.  Now, before we get started, I wanted to remind you that tonight's show is live, that we love to hear from our listeners, so feel free to call in.  The studio line is open right now.  You can give us your questions on charitable giving and, of course, Jim is here, so if you have a question on your Roth conversion, we'll also take that.  But the studio line is 412-333-9385, and good evening, Jim.
Jim: Hi Grant, and thank you so much for coming on the show.
Grant: Oh, it's my pleasure, Jim.
Jim: What I was hoping to do today is to do a combination of two basic ideas.  One is to focus on what the Pittsburgh Foundation is doing, and some of the ways that our listeners and charitable beneficiaries can benefit from the work of the Pittsburgh Foundation, and then the second thing I wanted to do was to talk about some of the tax savvy ways of giving money to charity.  But since you are on right now, because it is literally red hot, next Wednesday October 13th, you have what is called the day of giving, and I thought I would just, at this point, turn it over to you.  Tell us what that is about, and tell us why the listeners should be interested and involved with the day of giving.
---
Grant: Sure, and thanks for asking about that.  October 13th is the day of giving that we're planning through the Pittsburgh Foundation, and the idea is simply this: for 24 hours, from midnight to midnight on that day, October 13th, we're going to invite people in our community to give to non-profit organizations that are found at www.pittsburghgives.org, and any money given to those qualifying organizations listed on the site on October 13th will be eligible for a share of matching money that the Pittsburgh Foundation, and some other Pittsburgh community foundations, are putting up as a resource as matching money to incentivize the community on that day.  We're putting up a total of a half-million dollars, so $500,000 from the community that will be available for a match for any and all dollars that come in on October 13th.  The exact percentage of the match will depend on how much money we actually raise, but the idea here is a couple of things.  It's one, to introduce the community to a new way of giving, to take advantage of the online revolution that we see really changing how people are giving, not just here, but all around the world.  Then second, and perhaps even more importantly, is to help our non-profits in this community get even better at reaching out to individual donors and finding new sources of revenue.  We live in a town that has historically benefited a great deal from large companies, and then in their wake, large foundations.  And the downside of that is we have a fair degree of dependence on large companies and large foundations paying the way for our non-profit organizations, but that's not sustainable over the long haul.  The only sustainable scenario for non-profits over the long haul is that they attract individual donors to support them.  So, we're hoping by putting up this matching money and encouraging people to give on that day that new relationships will be forged between individual donors and the organizations and causes that they care about.
Jim: Well, Grant, if I'm one of the listeners, and I say, "Hey, that's nice.  I like the idea that if I give $1,000 on that particular day to a charity that the Pittsburgh Foundation is going to match that, and that way, my charity's going to get $2,000, or maybe even more," but the next question that I would have would be, well, I can't just pick my own charity.  I can't give to my favorite charity.  This is only going to apply to the specific charities at www.pittsburghgives.org.  Can you give me an example, or what some of the causes are and what some of the specific charities are?
Grant: Sure, and as I do that, what I would say, by the way, is that the organizations that are listed at www.pittsburghgives.org are organizations that have done something that we hear from donors every day they want to see a lot more of in the non-profits that they support, and the sort of things that we ask of them to become eligible for this site is that they share with donors all of their financial information, three years worth of financial data, a breakdown of that financial data so that it's easily understandable for folks who are coming to the site and are trying to learn about non-profits that they might support, background on their board members and their staff and their priorities as an organization and a history of the impact of their work.  And the reason we think that's so important is that we think non-profit organizations have an obligation to be really transparent.
I have to say, Jim, I'd be really surprised if your listeners couldn't find a non-profit that they care about, or that represents an interest that they care about, on this site.  And these organizations are really worth supporting because they have gone to incredible effort.  It's not an easy process.  They've gone to an incredible effort to list all of this information on their website and make it available.  So, I think that that's something that's significant for them.  There are all kinds of organizations on the site, and they run the gamut from human services to education to arts to animal welfare, you name it.  Big names like the Carnegie Library, of course, are on the site, and organizations that are working for advocacy in the schools, A+ School, for example, is on this site.  There's schools that are represented here, and organizations that support education in the schools, like Asset, which supports science, and individual schools that are doing great work in our community, and organizations that support the interest of students coming out of those schools, so for example, Need is an organization that's represented here, the Neighborhood Academy in Pittsburgh is an organization that's represented here, the New Hazlett Center for the Performing Arts, I'm looking at a list and thinking about this alphabetically, but from education to human services to the arts, as I said, there are organizations represented from all over Allegheny County.
The condition here for us as a foundation was in order for an organization to be eligible to participate, two things had to happen.  They had to go through the hard work of being transparent about their data and sharing it with the world, so everybody listed here really qualifies as the most transparent non-profit organizations in Pittsburgh.  The other thing that they had to do was be eligible to qualify for matching money from the unrestricted funds of the Pittsburgh Foundation, and that basically meant that they had to be a qualifying non-profit in Allegheny County because that's where our unrestricted giving goes.  But with those two conditions, organizations were free to sign up, and the 430 that are represented here are the ones that took seriously the opportunity and took advantage of it, and have laid their data out, as I said, transparently for the world to see.
Jim: Alright, so basically, you're saying there's 430 organizations, and when you say that they are based in Allegheny County, does that mean that their headquarters is here, or the works of charity that they do are performed in Allegheny County?
Grant: It typically means that they're headquartered here.  I think we do have a few isolated cases, I can't think of them off the top of my head, but cases where there is an organization that, although it is not headquartered here, its primary work is of benefit to people in Allegheny County, and that would qualify them for funding, as well.
Jim: Okay.  So, the key is the headquarters, but for example, there might be a group that benefits the people of Haiti that happens to be headquartered in Allegheny County.  Is that right?  Would that type of group qualify?
Grant: Yes, and we actually have supported such an organization in the past.  So, for example, I don't believe that they're taking advantage of the day of giving, but in the past, an organization called Hopital Albert Schweitzer, which works in Haiti, has received support from the Pittsburgh Foundation.
Jim: Well, I mean, this, to me, I'll tell you what my thinking is on charitable giving.  I love when clients give money to charity, but I also want them to get the bigger bang for their charitable buck, and that's some of the tax strategies that I'm going to talk about.  But frankly, I don't think any tax strategy that I can mention is as powerful as getting a 100% match, or, at least, maybe it's not 100% because you said you can't guarantee the percentages, but at least a significant match by making a donation on October 13th.  So, for example, if I'm interested in, let's say, providing scholarships for Pittsburgh students, and I want to give $1,000, if I give it on October 12th, then the organization gets $1,000, and if I give it on October 13th, depending on a number of variables, they would get $2,000.  Is that right?
Grant: You know, that's sort of exactly how it works, and there is a long list of examples in the fundraising world where one of the best ways to really get the most for your money when you're contributing charitably is to look for matching opportunities.  Matching opportunities are very powerful because people do the math, and they see that this is probably the best possible time for them to give.  So, to use your example, in the scholarship example, the Pittsburgh Promise, which provides scholarships to students in the Pittsburgh Public Schools, if you were to give to that organization on October 12th and gave them $1,000, that gift would be enormously welcome at the Pittsburgh Promise, I know that, and you would make a significant difference in the life of a child in this community.  On the other hand, if you made that same gift on October 13th, in addition to your $1,000, you'd get some free money thrown in.  Now, the exact amount of that free money depends on how generous the rest of the community is, because the size of the matching pool stays the same.  It's $500,000.  If the community comes in and only contributes $500,000, it's a dollar-for-dollar match.  If the community contributes $2,000,000, it becomes a twenty-five cent on the dollar match.
But here's the way to think about it: at any level, it's free money to the organization that you care about.  When Minnesota, and a counterpart foundation of ours in Minnesota, ran a similar program last year, they put up the same amount of money for organizations across the state of Minnesota, and 3,500 organizations actually benefited from this on that day.  They raised, in a single day, $14,000,000 for charity through that one act, that one matching program.  Now, the amount of match in that case, because it was a statewide program, ended up being really small, but what each of the non-profit organizations said was we got more money on this day from more donors than we've ever gotten in the history of this organization.  And I think that's what we want to help accomplish here in Pittsburgh.  It's about the match, but it's also about connecting donors with new organizations and new ways of giving that will be a powerful engine of charity in the future, as well.  And by the way, I just want to throw on the table, Jim, because I think people sometimes wonder about this.  The Pittsburgh Foundation takes zero fees in this entire process.  We get no money from this process.  In fact, we spend money on it.  We give it grant money, and we spend administrative staff money on running it.  We do that for two reasons.  We see it as part of our mission to promote philanthropy in the region, and we're obviously building awareness for the Pittsburgh Foundation and the good work we believe we're doing here.  But, the only fee the people coming into the site will pay will be a credit card fee that obviously we can't cover the way a for-profit organization will, and that credit card fee is below 2%, it's 1.85%.  So, this is an amazingly economical way to give to charity, and in a way that will send a signal to the rest of the world that Pittsburgh is a powerful philanthropic community.
Jim: Alright, and by the way, in terms of direct action points for our listeners right now, if I were a listener, what I would do is write down www.pittsburghgives.org.  I would take a look at those 430 charities, decide which of those I would be interested in supporting, and I would go to my calendar and mark on October 13th to take a certain amount of time to make a contribution to the organization or organizations of your choice on that date.  That just seems to be the obvious way to get the biggest bang for your charitable buck.
Grant: It really is, and I hope your listeners will take advantage of that and take that to heart, because this is a very easy process and it's a very quick process.  If they want to spend time learning more about the charities that they might want to support, they'll be able to do it on the site.  If they want to just click through and give on October 13th, they'll be able to do that very, very quickly.
Jim: Alright.  Now, is the only way to give is through a credit card on the website?
Grant: Yes.
Jim: Alright.  So, there's no other option?
Grant: There isn't.  Unfortunately, the only way to track this in real time, and to do it online, is through a credit card process, and the only way that we could reduce the fee to a level that we really felt was acceptable was also to do it through a credit card process.  So, that is the way to get it done, and it seems to be the way the world does business these days anyway, so we're finding that, you know, the old canard used to be that newer generations of charitable donors were comfortable with this technology but not older generations.  What I've now found with our donors is that every generation sort of regards this as the way they do business.
Jim: Okay.  Alright, good.  Well, anyway, again, that's www.pittsburghgives.org, on October 13th.  That's next Wednesday, so that's coming up.  The other thing that I wanted to do today was, I did want to talk about some of the tax savvy ways of making charitable gifts.  Now, some of these will not be applicable to October 13th, and I was hoping that we could spend a little bit of time with that, and then, the other thing I wanted to do was cover some of the other things that the Pittsburgh Foundation does, if that sounds like a good plan for you.
Grant: Absolutely.
---
3. Tax-Savvy Strategies for Charitable Giving
Jim: One of the things that I have noticed in my own practice, and I think we've done about 1,500 estate plans for individuals, and there's a couple of things that I have noticed, and the other thing is, we do about 500 tax returns, and I have found that people tend to be a lot more generous when they're dead than when they're alive, meaning that if they're writing you, and I'm not talking about the $1,000 checks, but I'm talking about the $100,000, the $500,000 and significant amounts of money, that it is often, I see these types of bequests in wills after somebody dies, and often after the second death.  So, if it's a husband and wife, usually I see the large bequest at the second death.  But what I wanted to ask you and see if you are on the same page as we are on that, so let's say that if I have somebody who comes in and says, "Well, we're really worried about running out of money ourselves and, you know, yes, we're going to make our annual pledges to our favorite charities, but in terms of the really big, significant charitable donations, we would like to do that through a bequest at our death," and sometimes, they even come in with existing wills that say "I leave XYZ organization $100,000 or $500,000 or whatever it is, at the second death," I would like to recommend that people leave money to charity through their IRA beneficiary designation.  And so, let's just take a very simple example where you have, let's say, $200,000 total, and you want to leave $100,000 to a charity and $100,000 to your children, and what I often see is, I see, well, I'll leave 50% to charity and 50% to my child, and what I would do with that situation is I would leave the entire IRA to the charity, because, and please correct me if I'm wrong, that charity doesn't care if they get money, whether it's an IRA, whether it's after-tax dollars, whether it's Roth dollars, etc., and then leave the $100,000 from outside the IRA to the real people heirs.  Do you see this type of activity, or do you still see a lot of wills with people that have retirement plans, but they're not really what I would say getting the most out of their charitable dollar, and then the corollary to that is if they are, then they could afford to give more money to charity knowing that their heirs are also provided for.
Grant: Yeah, and let me start answering this question, Jim, by saying that I get my advice on issues like this from people like you who are a lot smarter than I am about the particulars, and we rely on an extensive network of people in the community who study these things every single day and follow the tax laws and who are up to date on what makes the most sense at any one moment, and the example that you just provided is a good example of where people sometimes get surprised when they're doing their estate planning.  It turns out, you know, most of us in the workaday world who have worked for a long period of time and tried to save money and tried to set it aside in an IRA and are thinking, "Boy, that's gonna be a wonderful nest egg, or maybe even a wonderful gift for my kids one day," well, it turns out it's not a really good gift for your kids, because it gets taxed in ways that take away a lot of that money, and it doesn't happen if you use that as your gift to charity.  You know, I think that's just one example of ways in which people, if they had a moment to sit down and think through how to plan their estates, and what their philanthropic goals are, as well as what their goals are to hand off as much money as they possibly can to their children or to their heirs, if they have them.  Then they would look at some different vehicles than we traditionally do absent some good advice about it.  And, you know, the IRA is a good example.  There are others, as you know, in the field that have to do with various forms of trusts, but there are definitely ways of protecting more of your assets and advancing your philanthropic goals at the same time if you do a little planning upfront.  Now, I have to add, by the way, that we are, at the Pittsburgh Foundation, immensely grateful for people who remember us in any way, and I think one of the things that I've noticed in my time here is that when we do our job right and work with a donor over a long period of time, then they are absolutely inclined to remember us at the times of their death, and I think that this is a remarkably generous community, and people here want to support things that they cared about during their lifetimes.  My only advice to them, along the lines of what you're saying, is be planful about that, because there are ways that you can do that that will get you more bang for your charitable buck and leave more in your kid's pockets.
Jim: Well, we'll talk about more bang for your charitable buck.
Nicole: Exactly.  We're going to take a quick break.  We'll be back with Grant Oliphant, president and CEO of the Pittsburgh Foundation, and Jim Lange.  We are live tonight.  The studio number is 412-333-9385.  Feel free to give us a call.  You're listening to The Lange Money Hour, Where Smart Money Talks.
BREAK ONE
Nicole: Well, welcome back.  We are here with James Lange, CPA/Attorney, and tonight, we are very fortunate to have Grant Oliphant with us, president and CEO of the Pittsburgh Foundation.  We're talking about charitable giving and getting the biggest bang for your buck, and as I mentioned earlier, Jim has a new book coming out entitled The Roth Revolution: Pay Taxes Once and Never Again  and inside that book, he does dedicate a chapter to charitable giving strategies.
Jim: Grant, I'd like to follow up with our theme of the biggest bang for your charitable buck, and then also to talk about what's new, because everybody wants to know what's new, and one of the things that did pass, that I suspect that you were optimistic that it would pass, in the Small Business Jobs and Credit Act of 2010, is the extension of the ability to transfer up to $100,000 directly from your IRA to the charity of your choice, and I was curious if you had a lot of activity in that area before, because it was law, then it expired and now, it's back in again.  I was wondering if you could tell us your experience with that, and if you think that that is a good thing for our listeners.
Grant: Well, the answer to the last question is obviously I think that anything that encourages people to make charitable decisions with their money is a good thing.  It benefits society and it benefits our community and it benefits your listeners on an individual level, as well.  In terms of the activity that we saw related to that specifically, there's been so much noise in the system lately, and what I mean by that is that there's been so much uncertainty around tax law, generally, around the estate tax and around the economy, that it's hard for us to generalize about any trends right now with respect to specific changes in the law driving new decision making.  By the way, most of our activity that we see, because it's driven, for the most part, by people thinking at year-end about how to make the most of this.  Most of our activity comes at the year-end, and that's when we really see, in this last quarter of the year, the activity pick up.  Generally, I'm very optimistic about what we're seeing right now this year.  We're ahead of our activity last year.  I'm hearing a lot of very positive things in the community and from our donors, but how that will shake out in terms of their reaction to specific changes like the one you just described, it's premature for me to be able to say.
Jim: Well, I'll just say this.  A lot of people, particularly people who are 70 and older, and they are required to take a minimum required distribution and pay tax on it, would prefer if that money went directly from their IRA directly to the charity of their choice.  Now, it's true that they don't get a tax deduction like they classically would, but the money goes directly from the IRA to the charity, and you avoid a whole bunch of laws that could diminish the value of the charitable gift, such as the 50% of adjusted gross income, or what sometimes happens is that there will be certain limitations in terms of adjusted gross income that you are avoiding by making a charitable gift directly from the IRA.  So, I will just tell you, and I guess, the specific issue would be to talk to your own CPA about it, but I will just tell you that that has been an opportunity that we have recommended to clients in the past, and then it went away and we didn't have it, and now it's back.  So, I don't think that it's worth the paperwork if you're gonna give $25 to the United Way, but if you're talking about a couple of thousand of dollars or more, it might very well be worth both the paperwork and the time to make a gift in that way.
Grant: Yeah, it's actually, you know, a great point and it's a wonderful illustration of one of the rules of this business that I've really learned to appreciate in my time at the Pittsburgh Foundation, which is that a little bit of advice and a little bit of professional insight goes a long way here.  Some of the assumptions that we naturally make about charity that we probably wouldn't make in any other aspect of our estate planning or our tax planning, you know, that we sort of know how it works, mean that we miss opportunities like the one you just described.  So, asking a few questions before you make a decision can benefit you substantially.
Jim: Well, the other thing, and in the book I obviously talk about the combination of Roth IRA conversions and charitable gifts in the same year, because a lot of people think, "Oh, well, gee, Roth IRA conversions aren't good if you're gonna leave your money to charity."  But what I have found, even our most charitable clients at least want to have some of their money going to private heirs, whether it be children or grandchildren, or even nieces and nephews, and what we have done is, we have shown that the combination of doing a charitable gift where you get a tax deduction along with a Roth IRA conversion that adds to your taxable income to offset each other, will give you the ability to leave more purchasing power to your heirs, and at the same time, make a substantial contribution to the charity, and that might be one example of making a charitable contribution where you get a lot of bang for your buck, and it's nice that your heirs and your children can do very well and the charity can also.
Grant: Right.
Jim: Alright.  The other thing, and we'll do maybe one more tax strategy, and then we'll talk a little bit about some of the Pittsburgh Foundation strategies, is with the Roth IRA, what I really like to see is people doing Roth IRA conversions, doing charitable contributions at the same time, and leaving their Roth IRAs to their children and grandchildren, but leaving their, or at least a portion, of their traditional IRAs to the charity.  So, basically, what you're doing in that is you are getting more money to your children and grandchildren, and maybe a niece and nephew, or your friends or partner, more money to the charity and less money to Uncle Sam.
Grant: I think it's great advice.  Actually, it clarifies a point that I was speaking to earlier in answering one of your questions about IRAs as a gift to your children, and the Roth IRA, as I think you've pointed out in your new book must as well, is that the Roth IRA is a game changer in terms of that.  It's a very different set of rules.  But the transition is a good time and a good opportunity again to look at your charitable giving strategies.
Jim: Alright.  I have a question now, and this actually came from my nephew, and he gave me a call.  He's a very nice young man, and one of the things he's probably more interested in contributing his time than his money, and he happens to be, among other talents, a bicycle mechanic, and he said, "Hey Jim, what I would really like would be for somebody to set up my own charitable foundation, and I will take all bicycles, and I'll contribute my own labor and fix them up, and I'll give them to the local neighborhood children who otherwise wouldn't have bicycles."  And my reaction was, well, that sounds very good, but I hate to see you get into the time and expense and aggravation of setting up your own foundation.  Now, for him, I don't think it was realistic at all, but there might be other people who have a bigger interest, in terms of both time and money, and I wanted to know what the Pittsburgh Foundation's role is if people are interested in contributing time or money, and they even have some ideas of where they want their time and money to go, but they don't want to spend the time and aggravation of setting up their own 501(c)(3) and paying the attorney and the accountant and following all the rules.  Could you give people like that some guidance on how the Pittsburgh Foundation might be able to help them?
Grant: You know, in some ways, the answer is that we're not really set up to be a clearinghouse for every question about the non-profit world that people might have.  The idea of a community foundation is that we are a place that, historically, has been a foundation for everybody who isn't a Heinz or a Rockefeller, so if you're interested in setting up a foundation, you can do that here with as little as $10,000 and you can build up to that over several years, in fact.  We're ideal for that, and we have funds that run from $10,000 in size all the way up to tens of millions of dollars, and we service both equally well.  People who are interested in the question that your nephew asked, which is basically, what he's describing is less a foundation than a non-profit organization, and you're right, it's 501(c)(3).  There are a host of resources in the community that can help answer those sorts of questions.  One of the first places that I'd suggest to a guy like your nephew, for example, is a terrific organization in Pittsburgh called Pittsburgh Cares, and it can be checked out at www.pittsburghcares.org.  That's a place that is an absolute clearinghouse for people who want to volunteer their time and connect with an organization that has an interest in the sort of skills that they have to bring to the table.  Now sometimes, what guys like your nephew discover when they get into this, is you know, I'm doing something really interesting here, but there's nobody out there who does what I want to do, and I really do want to see the community have this access to cheap bicycles, and I'm gonna set up something to allow that to happen.  What folks like your nephew will be able to find, both through our website which is www.pittsburghfoundation.org and www.pittsburghcares.org, through those sites and others like them, it is access to resources that will guide them on how to enter the non-profit sector at the level they really need to, based on their interest.  You know, this is a humongous part of the American economy, and people tend to generalize about non-profits as though there's one size that fits all and one simple way of understanding it.  It is true that it is part of the American economy that depends on tax-free donations for its life, although it also depends on earned revenue as well, and yet once you get beyond that sort of basic distinction, the non-profit world is wildly varied, and comes in organizations of humongous national size and teeny, tiny individual sizes.  So, what I would encourage your nephew to do is start by looking at some of the websites here in Pittsburgh that provide guidance on the non-profit sector, and they'll very quickly find their way to the right resource for what they want to do, and they can start at our website, they can start at the Pittsburgh Cares website, there's a Grant Makers of Western PA website, there's an organization called the Greater Pittsburgh Non-Profit Partnership, which is also accessible through the web, and any one of those is a great place to start researching how do I become involved in issues of concern to the non-profit arena.
Jim: Okay, well, let's go back to the person who you might be able to help that has some money instead of time.
Grant: Yes.
Jim: And I'll tell you what's very interesting to me, and I see this all the time in practice, is people say, "Hey, you know something?  I know I want to give some money to charity," whether it's $10,000 or $100,000 or something like that, they have charitable intent, and they may even know the general area.  They might want it to go to education, or scholarships, or hunger, or Haiti.  They might have a general idea, but they typically haven't done the research.  They haven't gone to the American Institute of Philanthropy and studied some of the effectiveness of the various charities, but they want to make a charitable donation, perhaps deferring the issue of which charity it goes to, and it sounds to me like Pittsburgh Foundation might be the perfect vehicle for them in that situation.
Grant: We absolutely are, and that's actually a significant part of the business that we see with people coming our way is from people who are in that exact situation.  They want to create a legacy.  They might have had a moment where they've made some money and they're concerned about tax consequences or they're concerned about making some estate planning decisions, whatever, and they want to make a gift to charity, but they're not sure at that particular moment in time that they want to hand it all over at that point to a particular organization or that they don't want to leave behind a longer lasting legacy.  The advantage of a fund at a community foundation is that they don't have to make that choice right away.  They get the tax credit right away by making the gift to a community foundation, but through a vehicle that we call a donor advised fund, for example, they can continue to advise the foundation on how that money is used in future years.  So, they can continue to, you know, the IRS is very specific as to the language we can use around this, but they can continue to suggest where the money ought to go, and unless they're suggesting something that is illegal or not appropriate, then of course we follow the suggestions of our donors, because they have the best understanding of what their intent was in setting up the funds.  So, it's a great way of achieving an immediate tax need, for example, while preserving a long-term ability to make decisions about philanthropy in the future.
Jim: Well, let me even expand the question.  I have a lot of clients who are very interested in not just what happens to their money at their death, but actually what happens to their children, and they are interested in getting their children involved in philanthropy, and there are literally trusts than can be set up where money's provided for, but it is up to the child to decide which charity, and one of the ideas of this is to get the child involved in charity early, and that's something we try to do.  We have a fifteen-year old daughter, and you know, I guess you know the old adage that you teach children if they earn some money, and our daughter, I will proudly proclaim, has actually earned $1,000 babysitting this year, and the old rule of thumb, you know, spend a third, save a third, and a third for charity.  Do you have any advice for parents who are interested in getting their children involved in charity from a fairly young age and some of the strategies that you might recommend for parents?  And now, I'm not really talking about necessarily tax strategies, but literally, let's say, really making a difference in being, frankly, better people.
Grant: Right.  You know, actually, it's a question that comes up a lot for us, because we do work with donors who set up a fund, and then they want their children to advise on it, either at the moment that they set it up or later after they're gone, and we work with them on how to educate their children and how to help children become philanthropic in their behavior.  My basic advice to your listeners would be, do what Jim just said, because this is a great example of how we can encourage kids to think more responsibly about their money.  By the way, there's a lot of research that proves time and again that the people who are the happiest in life are people who include, in their spending decisions, some accommodation for charity.  When we give money away, it actually adds to our own personal happiness.  It doesn't have to be a lot, but when we think about it as part of our own personal responsibility portfolio, it makes us happier, as well as I like to think it makes us better people.  So, I think what you just suggested in terms of guiding your teenage daughter to think about her own earnings and how she is going to allocate them is something any parent can do with almost any amount of money.  If you give an allowance, for example, make it clear as you set it up with your child that they are setting a portion aside for savings and a portion aside for charity.  Now, that may seem counterintuitive because you may think, well, I'm giving money to charity out of my own pocket.  Why would I also give it to my child for them to give to charity?  And the answer is, that you're teaching them something in the same way that giving them an allowance to spend and live on for a week teaches them something about how money works.  Getting them to save a piece and getting them to give away a piece teaches them something about the good that money can do, and I think that this is a very simple, basic strategy but it plays out later in life.  When we see donors setting up funds with us, one of the things that we find to be immensely popular with new donors is when we help them work with their children on advising a fund and making decisions about what charities would be supported, and it turns out that that's great training for kids in later life.  It helps them become better adults.
Nicole: Jim, we need to take one more quick break before the end of the show.  If you do have any questions, you can give us a call.  The number is 412-333-9385.  We'll be right back with Grant Oliphant of the Pittsburgh Foundation and Jim Lange.  You're listening to The Lange Money Hour, Where Smart Money Talks.
BREAK TWO
Nicole:  Welcome back to The Lange Money Hour.
---
4. Studies Show That Charitable Contributors Are Happier People
Jim: Well, Grant, I wanted to pick up on something that you said.  You said that studies have shown that people who make charitable contributions are actually happier.  I remember a quote by the great photographer Ansel Adams, and he said, "To go up to Glacier National Park, and the time that you spend there will not be subtracted from the sum of your life."  And I think a little bit the same with charity, and I've read a lot of different entrepreneurial, and not really flaky-type writers, who are ephemeral or hard to pin down, but people who say if you give money to charity that you'll have a better self image and that you are more self-confident, and that you'll actually make more and you'll be able to spend more, and literally be happier, and I thought it was very interesting that you mentioned that there are studies showing that people are happier, because I know even in my own life, when it really comes down to it, and this might sound very selfish, but from a selfish standpoint, we enjoy helping others.
Grant: Right.  There was actually a book that came out a few years ago by a writer named Eric Weiner called "The Geography of Bliss," and it actually was a wonderful story.  He traveled all over the world looking at communities that ranked high in terms of how happy their people were, and looking at countries where people were unhappy, and he was trying to figure out what it was that really marked the difference, and what he discovered was pretty simple and it was sort of obvious when you think about it, but we don't always spend everyday thinking about it.
Basically, what he found going all around the world was that the communities where people were happy were people were allowed to be involved in the life of their community, so it was a democratic society, and where they had autonomy over their own decision making, so they were able to make their own decisions, and where they were connected to a community, meaning they were doing things to give to their neighbors and to give back to the place where they lived.  So, it was those three things that popped out as being the things that he discovered on his travels, and I see it every day.  The people that we meet are really engaged and they're really happy at what they're being able to do by being able to set up a legacy that, in most cases, is going to exist long past our time here on Earth and be helping our community many generations hence.
You know, there's a reason that so many of the people who have made enormous wealth over the course of the last few decades through the information revolution and through the internet and all of the innovations that we've seen, people from Bill Gates on have decided at the end of their lives to devote their lives to philanthropy, and trying to change the world around them, and it's because it's immensely, immensely satisfying.  Obviously, making money was satisfying for them too, but having done that, to be able to turn to charity is a wonderful thing for them, and we see it every single day.  Even with people who don't make that life choice, to be able to give means a lot.  You know, this challenge that's out there right now from Bill Gates and Warren Buffett to the billionaires of the world to give away half of their wealth is a wonderful challenge, but my message to our community is you don't have to be a billionaire to get the happiness that comes from giving.  I'm not sure all of us are in a position to give away half of our wealth, but we're all in a position to give away something, and the satisfaction that comes from that is enormous.
Jim: So basically, if I am interpreting a couple of things you've said today correctly, what you're saying is if you're a selfish person and you really want to be happy, that what you'll do is on October 13th, make a contribution on the day of giving and the great feeling you will get by making the donation will cause you tremendous happiness, and the fact that the charity is going to be supplemented by the $500,000 grant of the Pittsburgh Foundation will even make you happier.  Is that a fair characterization?
Grant: You know, I don't meet many tax guys with that sense of humor!  I like you!  Basically, unfortunately, the logic is correct.  All joking aside, this is ultimately not about doing something just to make yourself happy.  People don't start off down this path because they're trying to be selfish.  They go down that path because they're trying to be generous, and it just so happens that it has a really personal selfish kind of payoff that's wonderful.  So you're catching the interesting circular loop in the logic!
Jim: Well, yeah, because sometimes we do have "what's in it for me" listeners, and by the way, some of these things are, you know, we're kidding a little bit, but it's very sincere.  I've read things that entrepreneurs will actually do better if they are generous, because of their, sometimes it's even subconscious, motivation.  I know that one of your big things right now is helping people that have money now, or perhaps at the end of their lives, and they're interested in directing it, but also, I know that there are some changes in the Pittsburgh Foundation, and maybe some of these changes are a result of your own energy.  Could you tell us some of the changes that are going on in the Pittsburgh Foundation and what we can look forward to in the next three to five years?
---
5. Looking Ahead for The Pittsburgh Foundation
Grant: Yeah, you know, I think, generally, the way I would characterize the changes that we've been making at the Pittsburgh Foundation is simply to make sure that we're staying up with the times.  The world's changing, how people give is changing, we want to make sure that there is a place in Pittsburgh where people who care about Pittsburgh can go to give to the community right now, and to the community for the future.  So, that means that we're making changes around technology, that includes pittsburghgives.org, but it also includes the way in which we're interacting with our own donors.  So, we're making changes around technology.  We're making changes around how we take care of the money that it's our responsibility to take care of.  We're making changes about the messages that we're sharing to the community about the role that we think we play.  You know, people who want to set up a charitable fund can go to a lot of places these days to do it.  They can go to a bank or one of the large financial houses, and we think for the people who care about Pittsburgh is the community foundation, and that's what we're gonna try to be, relevant for the future.
Nicole: Well, Grant, thank you so much for joining us.  I know I've enjoyed it, Jim's enjoyed it and I'm sure our listeners have too.  Thank you very much.  You will be able to hear this show on www.retiresecure.com.  You've been listening to The Lange Money Hour, Where Smart Money Talks.  Good night.
James Lange, CPA
Jim is a nationally-recognized tax, retirement and estate planning CPA with a thriving registered investment advisory practice in Pittsburgh, Pennsylvania.  He is the President and Founder of The Roth IRA Institute™ and the bestselling author of Retire Secure! Pay Taxes Later (first and second editions) and The Roth Revolution: Pay Taxes Once and Never Again.  He offers well-researched, time-tested recommendations focusing on the unique needs of individuals with appreciable assets in their IRAs and 401(k) plans.  His plans include tax-savvy advice, and intricate beneficiary designations for IRAs and other retirement plans.  Jim's advice and recommendations have received national attention from syndicated columnist Jane Bryant Quinn, his recommendations frequently appear in The Wall Street Journal, and his articles have been published in Financial Planning, Kiplinger's Retirement Reports and The Tax Adviser (AICPA).  Both of Jim's books have been acclaimed by over 60 industry experts including Charles Schwab, Roger Ibbotson, Natalie Choate, Ed Slott, and Bob Keebler.
Save