Guest of The Lange Money Hour: Where Smart Money Talks
| | |
| --- | --- |
| | The Lange Money Hour Guests |
Guest: Alan Olsen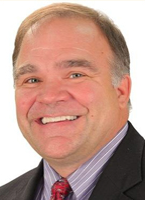 Alan is managing partner at Greenstein, Rogoff, Olsen & Co., LLP, (GROCO) and is a respected leader in his field. He is also the radio show host to American Dreams.
Alan's CPA firm resides in the San Francisco Bay Area and serves some of the most influential venture capitalist in the world. GROCO's core competency is advising High Net Worth individual clients in tax and financial strategies.
Alan has more than 25 years of experience in public accounting, and develops innovative financial strategies for business enterprises.
As a specialist in income tax, Alan frequently lectures and writes articles about tax issues for professional organizations and community groups. He also teaches accounting as a member of the adjunct faculty at Ohlone College.
The Lange Money Hour episodes with this guest:
Episode 197, July 5, 2017
The Psychology of Money: CPA and Radio Host Alan Olsen – Lessons from Top Business Leaders
Listen to MP3
» Return to Guest Index
James Lange, CPA
Jim is a nationally-recognized tax, retirement and estate planning CPA with a thriving registered investment advisory practice in Pittsburgh, Pennsylvania. He is the President and Founder of The Roth IRA Institute™ and the bestselling author of Retire Secure! Pay Taxes Later (first and second editions) and The Roth Revolution: Pay Taxes Once and Never Again. He offers well-researched, time-tested recommendations focusing on the unique needs of individuals with appreciable assets in their IRAs and 401(k) plans. His plans include tax-savvy advice, and intricate beneficiary designations for IRAs and other retirement plans. Jim's advice and recommendations have received national attention from syndicated columnist Jane Bryant Quinn, his recommendations frequently appear in The Wall Street Journal, and his articles have been published in Financial Planning, Kiplinger's Retirement Reports and The Tax Adviser (AICPA). Both of Jim's books have been acclaimed by over 60 industry experts including Charles Schwab, Roger Ibbotson, Natalie Choate, Ed Slott, and Bob Keebler.