Table of Contents

Academics saving for retirement and living off their accumulated savings are urgently in need of sound, unconflicted advice in negotiating the complex set of investment and tax issues that can make the difference between a comfortable and stress-free retirement and a difficult one.
Investment and tax "experts" have always been active in offering their services, but their advice has often been designed to maximize their fees rather than to optimize results for their clients. Conflicted and misleading information existed long before the Internet, but social media has vastly increased the scale, severity, and impact of misinformation as digital platforms have extended their reach and become more central to our lives.
Educators have characteristically gravitated to peer-reviewed, empirically-based material to get information they can trust. But how does one find a trusted source? As a retired college professor, let me assure you that if you follow the sound advice provided by Jim Lange in this book, you will be sure to know that you are taking the right financial steps to increase your and your family's financial security. This book provides exactly the information you can trust.
In my own publications designed for a wide audience, I have tried to distill decades of historical evidence on financial markets to facilitate practical, evidence-based investment decisions. These include broad diversification to contain risk, strategies to minimize costs and the use of index funds as the primary investment vehicles. Jim Lange builds on these investment concepts to provide serviceable rules for optimal retirement planning and minimization of taxes.
While his advice is applicable for all individuals, the recommendations in this book are specifically tailored for educators who have saved through investment vehicles such as TIAA and CREF. TIAA, a fixed-income investment vehicle, has been offered to educators for a century. CREF, a provider of equity funds, has been serving the educational community since 1952. Lower-cost Vanguard funds have more recently become available for academics.
Chapter 2 provides specific guidance on how to select the best distribution options from TIAA, CREF, and other investment accounts so as to get the most out of the assets you have. In Chapter 3, advice is presented on when allocating a portion of your retirement money to an annuity is appropriate. The pros and cons of alternative strategies are clearly presented, and illustrations from Lange's over 30 years of experience will help readers identify elements that resonate with their own personal situations.
The book is completely up to date. It chronicles the potentially disastrous consequences of the 2020 SECURE Act for owners of well-funded TIAA, IRAs, and other retirement plans. This section of the book should spur action to protect your heirs from the onerous tax consequences that could seriously undermine your efforts to leave your family a bit of a financial legacy. And excellent advice is delivered in Chapter 6 on The Best Estate Plan for Most Married University Faculty Members. 
Some of the most useful material in the book concerns Roth IRA conversions. I have not seen a better discussion of the advantages and potential pitfalls of converting your IRA into a Roth. In general, there can be enormous value in conversions for both retirement plan owners and their heirs, but the book is very clear on the caution such decisions deserve.
There are many more gems in this book.  Guidance is given on charitable giving, family gifting, life insurance, and estate planning strategies. The practical and tested advice that is offered will serve college professors and other educators extremely well. No one does it better and explains it more clearly than Jim Lange.
Please see the brief back story of how to earn a testimonial from prominent peers below.
The Power and Importance of Earning Testimonials for A Book
by James Lange, CPA/Attorney
I seek authoritative testimonials for my books because I want people to at least look at the table of contents and read personally relevant chapters. I really want people to read my books and act on the information.
Publishing in peer-review journals and receiving positive testimonials validates my information. I take pride and comfort in knowing that readers have benefitted from my peer-reviewed articles on Roth IRA conversions and estate planning, for example.
But whether we want to admit it or not, we often make important decisions based on recommendations written by total strangers. It could be about a service, a book, a movie, a restaurant, etc. We rely on both laymen and objective experts in the field to help us determine whether an author (or product, etc.) has credibility/value. Book testimonials from other experts are a kind of "peer review" for mass-market publications. I request testimonials to make a more convincing case for the value of my book's content. This is a prime example.
"There is no one better than Jim Lange to provide outstanding retirement and tax advice for academics. Retire Secure for Professors should be on the top of your personal reading list."
—Burton G. Malkiel, Professor Emeritus of Economics, Princeton University and Author, A Random Walk Down Wall Street, 12th ed. 2019
Much of the material that I write about and the strategies we employ in my practice are ideas that were developed and implemented in-house. So, I want to get the ideas out there and see if other experts like or hate them. Apparently, many like them a lot.
Further, it is critical to build "financial author" credibility—credibility that arises from being recognized as an authority by others.
"James Lange's book, Retire Secure for Professors, is not only relevant to Professors but is applicable to a broad audience of IRA and retirement plan owners. Jim's insight and wisdom will be incredibly helpful in understanding the tax law regarding IRAs and retirement planning and is a must for advisors."
—Robert S. Keebler, CPA/PFS, MST, AEP (Distinguished)
Steve Harrison (a book marketing expert) offered this piece of advice when we were seeking testimonials for our first edition of Retire Secure! "Think of the ideal person/people you would like to provide you with a testimonial." I wrote down Warren Buffet, Charles Schwab, Larry King, and Jane Bryant Quinn…and got them all except for Warren Buffet. (Obviously, I missed a lot more than I hit). But I think I did pretty well.
Obviously, the most important part of getting a great testimonial is to write a book that provides enormous value to its readers—and if you can make it slightly entertaining, that's a huge bonus.
"In a world where facts and data are assaulted, Retire Secure for Professors is a trusted source of information on which professors can rely. Jim's analysis is like Moneyball for professors' retirement and estate planning."
—Nicole L. Maholtz, President and CEO, Brentmark
But a testimonial must be genuine—no one in my world is ever remunerated.
I know that Charles Schwab had someone on his team vet the book for the quality of the information because I got a call from his office questioning me on a relatively obscure point in the manuscript. Charles wanted to be sure of the content before offering his support.
You might wonder what motivates someone to put in the effort? I (perhaps naively) think most financial authors and other honorable influential people genuinely want to provide great information to the public. I also think my commitment to promoting charitable giving has been influential. Charles Schwab is proud of his work as the leader of the Charles and Helen Schwab Foundation. The same was true for Larry King who founded the Larry King Cardiac Foundation. But it's not all altruism—it helps keep them in the public eye, too!
"The Retire Secure for Professors chapter on gifting and spending strategies is an area many investors get wrong – Jim's ideas in this chapter are great advice that I practice in my own life."
—Taylor Larimore, Author, The Bogleheads' Guide to the Three-Fund Portfolio
My radio show was also very instrumental in raising my profile among the top professionals in the IRA/financial planning/retirement planning field. When I extended an interview request I prepped by reading their books! That allowed me to develop intelligent questions and in turn, I think some of them actually read my book.
Jack Bogle was a particularly wonderful person to interview—twice. Although he never gave me a testimonial, he did give me a handwritten letter saying that he only gives testimonials for books he reads, and he just didn't have enough time. I appreciated his honesty. In any event, subsequent requests for endorsements have been predicated on having established something of a mutual relationship.
Which leads me to my developing relationship with Burton G. Malkiel who has so graciously and insightfully written the foreword for Retire Secure for Professors and offered a testimonial.
For those of you who may not know who he is, Burton is the author of the hugely influential investing book, A Random Walk Down Wall Street, and Chemical Bank Chairman's Professor of Economics Emeritus in the Department of Economics at Princeton University.
He has sold over 1.5 million copies and this year marks its 50th year anniversary and a new edition. We will be actively promoting it.
For your reading pleasure, this newsletter includes a copy of his foreword he wrote for Retire Secure for Professors. To read additional testimonials please go to https://PayTaxesLater.com/RSforProfessors/.
---
WCI Conference Announcement
Jim is honored to have been requested as both a Keynote Speaker and Breakout Session Speaker at the Physician Wellness & Financial Literacy Conference on February 9 – 12, 2022 in Phoenix, AZ. This premier conference helps physicians make wise financial decisions, feel rejuvenated in their careers, and find reprieve from burnout.
Jim will present The Best Way for Physicians to Save Money for Retirement and Three Huge Mistakes that Cost Doctors and Their Families followed by a book signing.
---
Lange Financial Group Employee Spotlight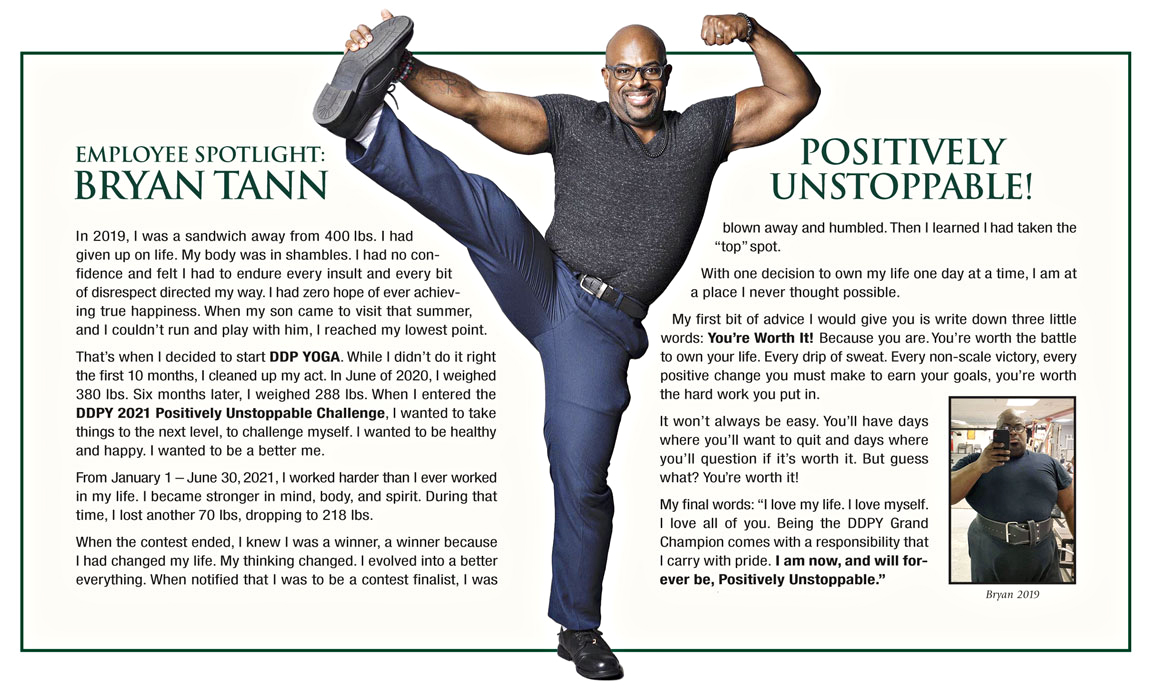 Ratatouille with Roasted Chicken
Serves: 6
Prep. Time: 30 minutes
Cook Time: 1 hour
1 (3 lb.) whole chicken

Sea salt and freshly ground pepper

Juice of ½ lemon

2 bay leaves

2 tablespoons extra-virgin olive oil

4 garlic cloves, minced

1 small eggplant, cut into 1-inch pieces

1 small zucchini, cut into 1-inch pieces

1 small yellow summer squash, cut into 1-inch pieces

1 red, orange, or yellow bell pepper, seeded and cut into 1-inch pieces

1 tablespoon tomato paste

1 cup canned crushed tomatoes or chopped fresh tomatoes with their juices

2 tablespoons chopped fresh basil, plus more for garnish
Preheat the oven to 400⁰F.
Pat the chicken dry with paper towels, then place, breast-side up, in a roasting pan or baking dish.  Sprinkle the chicken all over with ½ teaspoon salt and a pinch of black pepper.  Squeeze the lemon juice all over the chicken.  Place the squeezed lemon half and the bay leaves in the chicken cavity.  Tie the legs together with kitchen twine, brush with oil, and roast the chicken, basting throughout, until an instant-read thermometer inserted in the thickest part of the thigh reads 165⁰F, 50 to 55 minutes.  Remove the chicken from the oven and allow it to rest for 10 minutes.
When the chicken has been in the over for about 15 minutes, start the ratatouille.  Heat the olive oil in a large sauté pan over medium heat until shimmering.  Add the garlic and cook for 30 minutes, then add the eggplant and ¼ teaspoon salt.  Cook the eggplant until it is very soft and beginning to brown, 10 to 15 minutes.  It will stick to the pan a little, thanks to the natural sugars carmelizing.  If it begins to burn, loosen the eggplant by stirring gently and adding a teaspoon or two of water if necessary.
When the eggplant is very soft, add the zucchini, yellow squash, and bell pepper and cook until the vegetables are all very soft, about 10 minutes.  The pan may still be sticky.  If it looks like it's getting too dark, lower the heat.
Add the tomato paste and crushed tomatoes and cook for another 10 minutes, stirring and scraping the pan with a wooden spoon.  All of the sticky bits on the bottom should release and be stirred into the ratatouille.  Remove the pan from the heat and stir in the basil.
Carve the chicken into 8 pieces and serve over ratatouille.  Garnish with additional basil.