Sometimes when I speak or write, I get so caught up in the numbers and individual circumstances, I tend to assume "everyone already knows" what Jim Lange likes to call the "bedrock principles."
I took some of the bedrock principles as described in our upcoming book, Retire Secure for Professors and TIAA Participants, and made a list of some of the key strategies for IRA and retirement plan owners in their retirement years. Of course, there are exceptions to every single strategy recommended here, but this is a good starting point.
Bedrock Principles
Spend after-tax money first, then traditional retirement money, and then Roth last.
Have the primary earner of the married couple defer collecting Social Security until age 70.
If leaving a portion of the estate to charity, leave a portion of the traditional retirement money to charity vs. the other money buckets as the charity does not pay any income taxes.
Use QCDs at age 70 ½ for charitable gifts up to $100,000 per person vs. outright gifts ($200,000, if married). Move money from the taxable and/or tax-deferred world to the tax-free world.
Incorporate a Roth conversion strategy over multiple years before Required Minimum Distributions (RMDs) kick in at age 73 or 75 (born in 1960 or later), depending upon when you were born.
Can combine QCD strategy to maximize Roth conversions—need to manage IRMAA and NII brackets when doing so.
Set up 529 Plans/ABLE accounts for the grandchildren.
Gifts to children and grandchildren.
Help children fund their Roth IRAs/Roth 401(k)s.
529 Plans/ABLE accounts for grandchildren.
Outright gifts to help purchase home, etc.
Take family vacations with children/grandchildren. (Jim's favorite way to spend your money.)
If you do not have sufficient after-tax money for spending, distribute money from pre-tax retirement account in most tax-efficient manner over multiple years at optimal marginal tax bracket.
Manage IRMAA brackets and NII tax brackets.
Make sure you have a beneficiary designation form on all of your retirement accounts according to your wishes and intentions.



Benefits of Doing it Right
We do not know how long we are going to live or when we are going to die.
Usually there are two different sources of anxiety over money. The first is the true worry that we won't have enough money for ourselves and our family for what we want to accomplish. The second is the anxiety of not knowing if we are doing the right thing. Imagine how much better you will feel if you think you are doing everything "just right" and having the "peace of mind" that your spouse and children and grandchildren will be taken care of after you are gone.
Imagine those family vacations you planned for your children and grandchildren and the memories you are leaving behind because you made the choice to create those memories by spending your hard-earned money on priceless memories.
Your children and grandchildren will be happier knowing they got to spend your hard-earned money with you while you were still alive than inheriting more money after you die.
Imagine your estate plan was set up just how you wanted it and your beneficiary designations followed your estate plan, so you cut taxes for the entire family and the distributions were as you intended.
If you have not done so already, please sign up to be a launch team member for our upcoming book, Retire Secure for Professors and TIAA Participants. The key benefit is you get a digital pre-release copy of the book immediately. Please see PayTaxesLater.com/ProfessorBook for details.
Special Advisory Report
For Parents of a Child with a Disability
by James Lange, CPA/Attorney, Julieanne Steinbacher, Esq., and Deborah McFadden*
Have you family, friends or colleagues who have a child with a disability?
   These parents face overwhelming fear with thoughts of "What is going to happen to our child when we die?"
   Because I am the father of a daughter with a disability, I understand completely, and have focused on creating strategies to help these families.
   I put together a dream team to write the 55-page report titled Special Advisory Report for Parents of a Child with a Disability: Three Critical Steps to Protect Your Child's Financial Security After You Are Gone. This report contains the best and most concise information available on how to protect a child with a disability both before and after their parents are gone.
   Kindly share this report with 100% confide nce knowing this is an accurate life-changing resource available for parents of a child with a disability.
For more information on our Special Advisory Report, please go to: DisabledChildPlanning.com.
*Former U.S. Commissioner of the Administration of Developmental Disabilities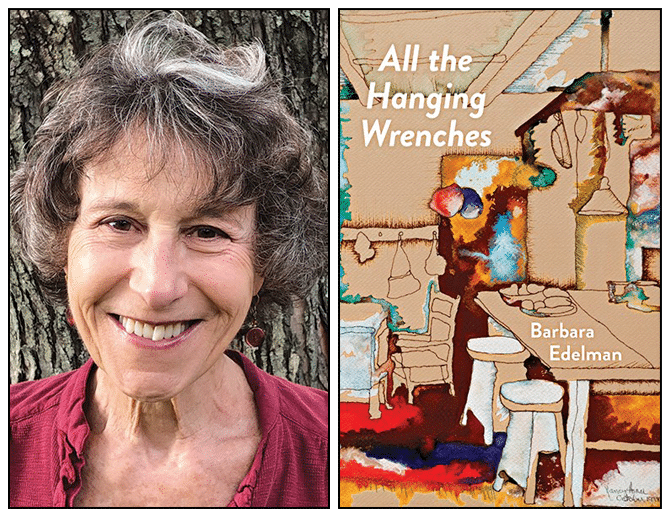 © Barbara Edelman, All the Hanging Wrenches, 2022
Reprinted by Permission of
Carnegie Mellon University Press
January Light
Jim's back from Panama, infused with umbilical
stem cells to bolster his immune system.
He'll see results within six months, if.
He's telling Paul and me about the monkey-viewing
ride on Gatun Lake, about the natural history
of north joining south: Three million years ago
the continents touched fingers. The cougar, porcupine, opossum, and armadillo strolled down the isthmus in The Great American Interchange of species.
It's twenty-one degrees and windy in the hills we
walk. Jim knows nothing about the donor whose cord binds him to the southern hemisphere. The sun
bobs up twice and dunks back into clouds. I might have kept my face deep in pillows this morning but for friends who coaxed me into the cold. We hike with poles so not
to slide on icy trails. Paul reads a frozen patch of ground for the story of last night's precip: rain, then freezing rain, then snow. All I see in the clouded ice are circles—
zeroes, open mouths, apostrophes:
O friendship,
O winter light,
O miracle umbilical.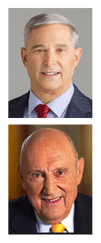 Jim Lange's Exclusive Interviews with
Burton G. Malkiel*
Jim Lange interviewed Burton Malkiel over a three-day period. Jim and Burt have developed a professional and personal relationship that has fostered the confidence to conduct these three video interviews examining Burt's time-tested insights and his most recent assessments of the market.
Over two million copies of A Random Walk Down Wall Street were in print before the 50th Anniversary Edition was released on January 3, 2023.
Jim is making these interviews available to his clients and readers (see below). Please enjoy watching these interviews at your convenience.
Interview #1: PayTaxesLater.com/JBep1
Interview #2: PayTaxesLater.com/JBep2
Interview #3: PayTaxesLater.com/JBep3
*Professor Emeritus of Economics, Princeton University; Author, A Random Walk Down Wall Street, 50th Anniversary Edition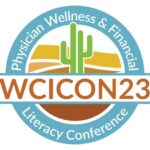 Jim was pleased to return as a speaker and panelist at the
Physician Wellness & Financial Literacy Conference
March 1– 4, 2023 • Phoenix, AZ
This premier conference helps roughly 1,000 physicians
make wise financial decisions, feel rejuvenated in their
career, and find reprieve from burnout.
One of our physician client's comments:
"Wow, my favorite two financial speakers,
Jim Lange and Jim Dahle* in the same conference!"
* Founder, White Coat Investor
Tandoori Shrimp with Indian-Spiced Cabbage
• 2 teaspoons sweet paprika
• 1 teaspoon ground ginger
• 1 teaspoon ground cumin
• 1 teaspoon ground turmeric
• 1 teaspoon mild chili powder
• 1 ¼ teaspoons sea salt
• ½ cup full-fat unsweetened coconut milk
• 2 tablespoons fresh lime juice
• 1 ½ pounds large or jumbo shrimp, peeled
and deveined
• 4 to 5 tablespoons grapeseed or coconut oil
• ½ teaspoon yellow or brown mustard seed
• ½ teaspoon fennel seeds
• 1 red onion, thinly sliced
• 1 tablespoon minced fresh ginger
• 1 tablespoon minced garlic
• ½ head cabbage (any kind), shredded
• 1 scallion, thinly sliced
• ¼ cup chopped fresh cilantro, for garnish
• lime wedges, for serving
Prep Time: 15 minutes, plus marinating time
Cooking Time: 20 minutes
Serves: 4
Recipe © 2015 Dr. Mark Hyman's book:
The 10-Day Detox Diet Cookbook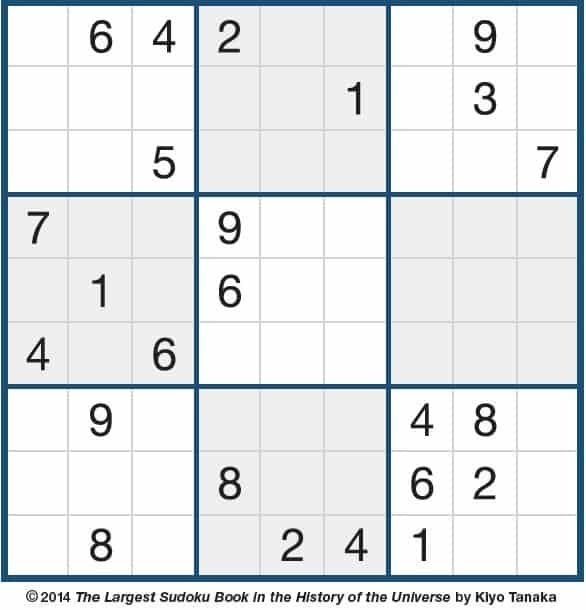 Create the Tandoori spice mix by combining the paprika, ground ginger, coriander, cumin, turmeric, chili powder, 1 teaspoon salt, and the cayenne pepper in a small bowl.
In a medium bowl, combine the coconut milk, lime juice, and 2 tablespoons of the Tandoori spice mix and mix well. (Store the leftover spice mix in an airtight container.) Add the shrimp and toss to coat. Marinate at room temperature for 30 minutes or in the refrigerator, covered, for up to 8 hours.

When you are ready to cook, heat 2 tablespoons of the oil in a large sauté pan over medium heat until shimmering.
Add the mustard and fennel seeds and cook just until the mustard seeds start to pop, about 1 minute. Add the onion, minced ginger, and garlic to the pan and sauté until soft and fragrant, about 2 minutes.
Add the cabbage and remaining ¼ teaspoon salt to the pan, turn the heat to high, and sauté the cabbage until it becomes soft and begins to brown, about 10 minutes.
You may need to add another tablespoon of oil if the pan seems too dry. (As the cabbage cooks, you can add a few tablespoons of water as needed to release any ingredients that stick to the bottom of the pan.) Transfer the cabbage mixture to a serving platter and stir in the scallion.
Wash and dry the sauté pan and return it to the stove over high heat. Add the remaining 2 tablespoons oil and heat until shimmering. Drain the shrimp from the marinade and reserve any remaining marinade.
Using tongs, add the shrimp to the hot oil a few at a time. Sauté the shrimp quickly, just until they turn pink and begin to curl, 4 to 5 minutes. You may have to work in batches to avoid overcrowding the pan. As the shrimp are cooked, place them on top of the cabbage.
Once all of the shrimp are cooked, pour any remaining marinade into the pan and cook for 30 seconds, stirring. Pour the cooked marinade over the shrimp and cabbage. Garnish with the cilantro and serve with lime wedges.