Table of Contents

Thinking About Your Next Winter Break? Consider Tucson, Arizona!
by James Lange, CPA/Attorney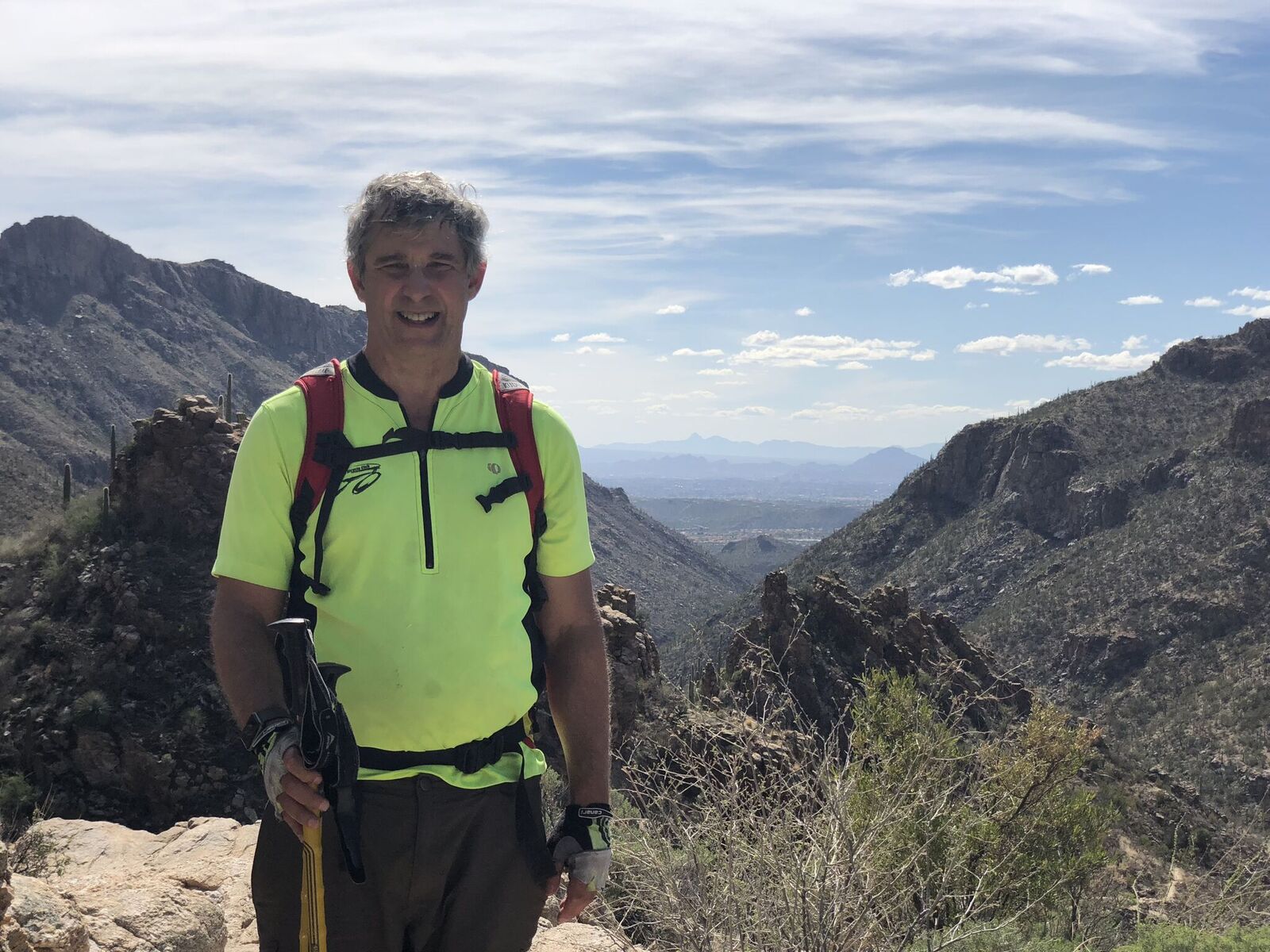 Most of us have vacationed in Florida during the winter—a reprieve from a winter like this past one might seem highly desirable even to someone who has never entertained the notion before! Some of our clients, friends, and family members, including Cindy's Dad, have become snowbirds or even moved to Florida permanently. There are many good reasons to spend time in a more "outdoor friendly" location.
One of my favorite vacations was spent on Sanibel Island, a small island off the southwest coast of Florida. The beaches are beautiful, the "Ding" Darling Wildlife Refuge offers opportunities to see marvelous birds, alligators, and mangroves while walking or cycling. Paved bike trails run through the island, and cycling was my major form of transportation while on the island. Traffic is unbearable. When I did use my car to venture off the island, I left in the morning and drove back at night, in effect, against rush hour both ways. I left the island not just for shopping, but also to enjoy one of the many fabulous places to go kayaking in Southwest Florida.
But, as beautiful as Southwest Florida is, I now prefer Tucson, Arizona. Let me try to entice you to consider an alternative to Florida. For me, the first attraction is Tucson's 130 miles of practically perfectly smooth and virtually flat paved bicycle trails. They traverse the entire city and the trails that lead outside of the city eventually go to state parks. Tucson is also surrounded by spectacularly beautiful mountains providing endless hiking opportunities for people of all skill levels. And then there is the weather. Humidity in Tucson is not much of a problem, and generally, it offers a higher percentage of days of sunshine than Southwest Florida. I like the winter months partly to get away from Pittsburgh, but the locals tell me the best time to visit is in the spring and fall.
Now, it is not that Tucson is traffic free, especially in winter, but it is much less congested than Florida. Tucson offers another feature that Florida cannot compete with: Mount Lemmon, a fabulous 9,200 foot mountain. The road to the summit is one of the most beautiful roads I've ever driven on. It seems every turn or switch back presents a beautiful new vista. It can be the source of many happy drives, hikes, and my favorite, the drive-hike-bike. For example, one day we drove up to mile 11 (the highway is well marked because so many of the beautiful stops are located by mile markers). We hid our bicycles in the woods. We then drove back to mile seven and started hiking on a beautiful trail where you only occasionally see the road. The hike ended at mile 11 right where we left our bicycles. Then we bicycled downhill back to the car. That gave us the exercise of hiking uphill, without the strain on our knees of hiking downhill, and the ease and comfort to appreciate the scenery on the downhill bike back. By the way, I use that same drive-hike-bike modus operandi in the Laurel Highlands at Ohiopyle.
Another option for Mt. Lemmon (if you have the stamina and are sufficiently stubborn, perhaps even a little bit stupid) is to bike to the summit. It is 32 miles long, and gains 7,100 feet. I made it, but my legs turned to mush the last two miles, which were particularly steep. I had to walk my bicycle to the summit. A sane person would have said, that is enough, but for some stupid reason I wanted to make it to the top as my crowning physical achievement of the vacation.
Torturing yourself with a grueling bike ride not your cup of tea? There are some wonderful national parks, national forests, and state parks either in the city or right outside the city. They have the coolest outdoor museum I have ever visited: Arizona-Sonora Desert Museum. The big deal in Tucson is the Saguaro cactus, which live several hundred years, grow to be 40 feet, and only survive in the Sonoran desert (the area near Tucson). They also have a fun tour of "Old Tucson," the site of many famous Western movies and a great Air Force Museum.
In addition, Tucson has all the conveniences of a city including great shopping, multiple Whole Foods, and quite a few cultural attractions including an orchestra, theater, musical performances and other activities sometimes revolving around the University of Arizona.
I have some golf-nut clients who go there every winter and they really love it. I did play golf with them one day. The golf courses are beautiful, but if you don't hit the fairways on your drive, there's a good chance you will lose your ball. If your drive doesn't land in the fairway, the desert is not very forgiving. I also persuaded one golfer to go biking with me. Now, he plans to bring his bicycle next year.
I am also a fan of renting an apartment or a house when I travel for an extended period. All of these websites offer great options: www.vrbo.com, www.homeaway.com, www.airbnb.com and others. For roughly the cost of a one-room hotel, you can get an entire apartment or even sometimes an entire house with a full-sized kitchen and laundry facilities.
Another option to consider if you are on a budget, is a home exchange. You might not think Pittsburgh would be all that desirable, but there's a lot of visiting professors who would love to bring their family and stay in a house in Pittsburgh for a month or two or even an entire term. When Erica was young, we swapped houses with a couple in France and had a wonderful time. We swapped houses, cars, computers, and even bicycles. We did it privately through a couple that knew both of us but there are organizations that help facilitate that type of swap.
So, have I convinced you to think about Tucson as a winter get-away? I certainly like Florida and have had multiple great vacations there, but it doesn't have to be the default. There are other winter destinations that should be considered, and I am recommending Tucson.
---

The $214,000 Mistake
How to Maximize Your Social Security and IRAs:
Proven Strategies for Couples Ages 62-70
by James Lange CPA/Attorney
Please… take a second and reread the title of this article. For years, I have been screaming from the rooftops that most people should delay taking Social Security benefits beyond their full retirement age. Our latest book (to be published in the next couple of months) will offer the numbers and the analysis. But for now, here is a quick summary of our conclusions. Our new book focuses on Social Security strategies, but I could not resist including some Roth IRA conversion analysis. The opportunities for timing Social Security benefits and Roth IRA conversions, a marriage I have always supported, may never be as great as they are now with the new tax brackets.
Here are our conclusions…the supporting analysis is forthcoming, but trust me, we have thoroughly run the numbers as we always do.
Here are the key points you need to remember about Social Security.
• If you apply at age 62, or as soon as you are eligible, your benefit amount starts lower and stays lower for the rest of your life.
• COLAs magnify the benefits of delayed claiming, as well as the detriments of early claiming.
• Delaying your application for benefits becomes more advantageous the longer that you live.
• Since the surviving spouse will get the higher of the two benefits, it generally makes sense to plan for one benefit to be as high as possible. This can also be a game-changer for the surviving spouse.
• If you are married (or were married, but are now divorced), filing a Restricted Application for benefits could be a way for you to get more money from Social Security.
Here are the key points you need to remember about Roth IRA conversions.
• The 2017 tax reform reduced tax rates for many individuals. If you believe, as I do, that this reduction is temporary, then it may be beneficial to consider a series of Roth IRA conversions sooner than later.
• A series of Roth IRA conversions executed in conjunction with optimal Social Security strategies is a powerful combination.
Finally, don't leave these decisions up to guesswork—guessing the wrong way could be very costly. Have a qualified professional run the numbers for you.
All of our clients and business friends that we think would benefit from this information are slated to receive a copy of our new book as soon as it is published. If you are concerned that you don't fit into one of those categories, or if you know someone who you think would benefit from the information, please call Alice at 412-521-2732 and request that we add your name and the names of any of your friends to our list. We will happily send copies as soon as they are available.
---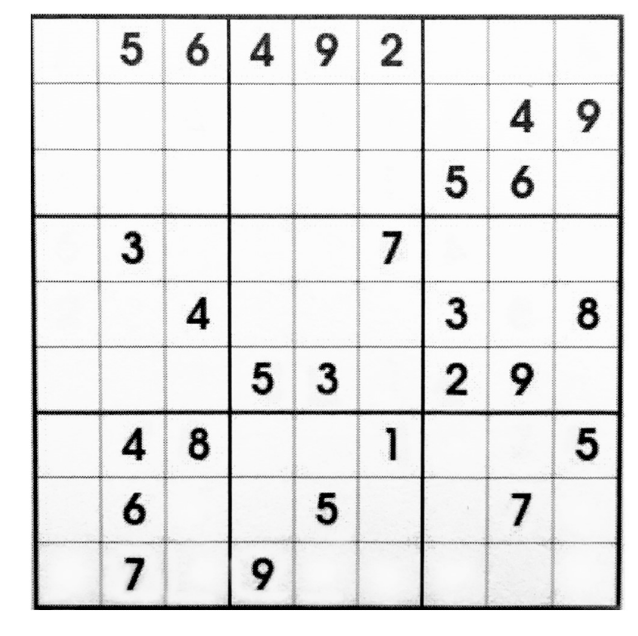 ---
Bell Pepper Mini Quiches
Serves: 12
Prep Time: 10 minutes
Cook Time: 20 minutes
1 tablespoon grapeseed oil
8 large omega-3 eggs
4 bell peppers (yellow, green, and red), seeded and finely chopped.
1 teaspoon sea salt
1/2 teaspoon cumin
1/4 teaspoon freshly ground black pepper
Pinch of cayenne pepper, or to taste.
Preheat the oven to 450° F. Brush a 12-cup muffin tin with grapeseed oil.
Whisk the eggs in a large bowl. Add the bell peppers, salt, cumin, black pepper, and cayenne and stir to combine. Divide the egg mixture among the muffin cups, filling them just below the rim. Place the muffin tin on a rimmed baking sheet and transfer it to the oven.
Bake, rotating once, until the quiches are puffy and brown and a toothpick inserted into the center comes out clean, 18 to 20 minutes. Serve warm.
Store leftovers in an airtight container in the refrigerator for up to 3 days. Simply re-heat in the oven at 325° F until warmed through, about 10 minutes.
---