"CPA and attorney Jim Lange (in his book Retire Secure!) provides a road map
for tax-efficient retirement and estate planning." ― Charles R. Schwab
Cut Taxes on Your IRA Withdrawals with the New Trump Tax Laws!
These Squirrel Hill workshops are especially valuable for married IRA and retirement plan owners
ages 55 – 74 with IRAs or retirement plans of $750,000 or more.
Discover cutting-edge and tested strategies to Retire Secure for Life!
---
Saturday, June 29, 2019 • Pittsburgh Golf Club
5280 Northumberland Street • Pittsburgh, PA 15217 
To register for any or all three of our FREE workshops, call 412-521-2732 to reserve your seats.
Both spouses are encouraged to attend and free refreshments will be served.
---
SESSION 1:  9:30 – 11:30 AM
The Best Estate Plan for Married IRA Owners Combined with Optimal Trust Planning for IRAs and Retirement Plans
Lange's Cascading Beneficiary Plan (LCBP):
Our favorite estate plan for over 20 years: 2,500+ plans drafted and hundreds administered.
Providing financial security for the surviving spouse, and potentially saving hundreds of thousands to pass on to your heirs.
Trusts:
Should your heirs inherit your IRA directly, or would naming a trust be safer?
Trusts for minors, or children and grandchildren with special needs.
Protecting adult children from bad judgment and creditors.
Should I avoid probate?
SESSION 2:  1:00 – 3:00 PM
Cut Taxes on Your IRA Withdrawals with the New Trump Tax Laws

2019 Roth IRA Conversion Opportunity: why now might be the best time ever for Roth conversions.
Peer-reviewed Roth conversion strategies that could put hundreds of thousands, even millions, of extra dollars in your pocket.
The best plan for taking distributions from your retirement accounts.
The single decision that can get you bigger Social Security checks.
SESSION 3:  3:15 – 4:00 PM
Solving the Investor's Biggest Dilemma: How to Stop Market Volatility from Crushing your Retirement Nest Egg When You Need It Most
Investor's Dilemma: I need to take advantage of higher rates of return on investments in a strong market but not fall victim to portfolio-crippling losses in the next market downturn.
Investor's Mistakes: Common mistakes that leave investors vulnerable to market downturns, and why to avoid commission and high-fee products.
Investor's Solutions: Low-cost index funds, appropriate asset allocation, optimal tax planning, plus an additional critical component that will be revealed in the workshop.
All investing involves risk, including the potential for loss of principal. There is no guarantee that any strategy will be successful. Indexes are not available for direct investment.
---
Your Speaker: James Lange, CPA/Attorney, and Financial Advisor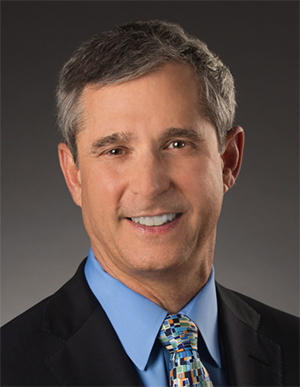 Jim's estate and tax planning strategies have been endorsed by The Wall Street Journal (36 times), Newsweek, Money, Bottom Line, and Forbes magazine. He is a regular columnist for Forbes.com.
With 35 years of retirement and estate planning experience, Jim and his team have drafted 2,631 will and trusts, as well as sophisticated beneficiary designations for IRAs using Lange's Cascading Beneficiary Plans.
Jim is the author of six best-selling books including Retire Secure!, The Roth Revolution and The $214,000 Mistake: How to Double Your Social Security and Maximize Your IRAs. His books have been endorsed by Charles Schwab, Larry King, Jane Bryant Quinn, Burton Malkiel, Bill Flanagan and many more.
4 Valuable Bonus Gifts: Yours FREE When You Attend Any Workshop!
Retire Secure!, Third Edition. (Price: $24.95)
The Roth Revolution: Pay Taxes Once and Never Again. (Price: $18.88)
The $214,000 Mistake: How to Double Your Social Security and Maximize Your IRAs. (Price: $9.95)
Attendees interested in the preparation of Wills and Trusts, retirement and estate planning advice, or investment advisory services may be eligible for a FREE Retire Secure Initial Consultation with Jim Lange. (Value: $600) Register to attend Jim Lange's Free Workshops by calling 412-521-2732 today!