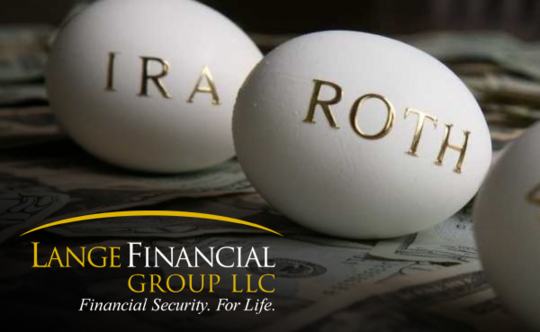 Earlier this year, President Obama announced that he wants to create new rules that give financial advisors a "fiduciary" status under the law. I welcome this wholeheartedly because a fiduciary is required to always put his clients' interests ahead of his own. This means that a financial advisor cannot make investment recommendations based on the commission they would receive from the investment, and that they must first consider the benefits that would be received by their client. As a fee-based advisor I have always served as a fiduciary to my clients and believe that it is an immensely important role.
I find it sad that we have to pass laws to make sure that the client's interests are protected, but think that the President is on the right track with this one. More often than not, I hear of financial advisors who are only looking for a commission telling retirees that there's no reason to not roll their old retirement plans to an IRA. That is simply not true and, in fact, there are circumstances where a retiree will be well served by keeping all or part of his or her retirement money in the original work plan.
These scenariosare discussed in detail in Chapter 6 of the new edition of Retire Secure! If you've wondered if rollingyour old 401(k) to an IRA is a good idea, you may very well find that you could save yourself from making a terrible financial decision by weighing all the potential advantages and disadvantages.
Many work plans give employees the opportunity to contribute to both pre-tax and after-tax accounts. If you ultimately decide that rolling your 401(k) to an IRA is the best course of action, you should make sure that you read Chapter 6 to educate yourself about the brand new IRS ruling that applies to your after-tax contributions. This ruling gives retirees an unprecedented opportunity to roll part of your 401(k) to a Roth IRA and, if done properly, the transaction will be completely tax free.
Check back soon for the latest information on Roth conversions!
Thanks for Reading!
Jim
A nationally recognized IRA, Roth IRA conversion, and 401(k) expert, he is a regular speaker to both consumers and professional organizations. Jim is the creator of the Lange Cascading Beneficiary Plan™, a benchmark in retirement planning with the flexibility and control it offers the surviving spouse, and the founder of The Roth IRA Institute, created to train and educate financial advisors.
Jim's strategies have been endorsed by The Wall Street Journal (33 times), Newsweek, Money Magazine, Smart Money, Reader's Digest, Bottom Line, and Kiplinger's. His articles have appeared in Bottom Line, Trusts and Estates Magazine, Financial Planning, The Tax Adviser, Journal of Retirement Planning, and The Pennsylvania Lawyer magazine.
Jim is the best-selling author of Retire Secure! (Wiley, 2006 and 2009), endorsed by Charles Schwab, Larry King, Ed Slott, Jane Bryant Quinn, Roger Ibbotson and The Roth Revolution, Pay Taxes Once and Never Again endorsed by Ed Slott, Natalie Choate and Bob Keebler.
If you'd like to be reminded as to when the book is coming out please fill out the form below.
Thank you.

Save
Save