Episode: 196
Originally Aired: June 21, 2017
Topic: Pittsburgh's Present and Future with Guest, Mayor Bill Peduto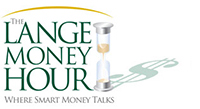 The Lange Money Hour: Where Smart Money Talks
James Lange, CPA/Attorney
Listen to every episode at our radio show archives page.
Please note: *This podcast episode aired in the past and some of the information contained within may be out of date and no longer accurate. All podcast episodes are intended to be used and must be used for informational purposes only. There is no guarantee that the statements, opinions or forecasts provided herein will prove to be correct. Past performance may not be indicative of future results. All investing involves risk, including the potential for loss of principal. There is no guarantee that any investment strategy or plan will be successful. Investment advisory services offered by Lange Financial Group, LLC.

Click to hear MP3 of this show
TOPICS COVERED:
---
---
Welcome to The Lange Money Hour: Where Smart Money Talks with expert advice from Jim Lange, Pittsburgh-based CPA, attorney, and retirement and estate planning expert. Jim is also the author of Retire Secure! Pay Taxes Later. To find out more about his book, his practice, Lange Financial Group, and how to secure Jim as a speaker for your next event, visit his website at paytaxeslater.com. Now get ready to talk smart money.
---
1. Introduction of Mayor Bill Peduto

Dan Weinberg: And welcome to The Lange Money Hour. I'm Dan Weinberg, along with CPA and Attorney Jim Lange, and this week, we welcome the Mayor of the City of Pittsburgh, Bill Peduto. Mr. Peduto took office as Pittsburgh's 60th Mayor in January 2014. Prior to taking office, he worked for 19 years on Pittsburgh's City Council, seven years as a staffer, then 12 years as a member of council. Since taking office, Mayor Peduto has led a collaborative effort to make Pittsburgh a leading 21st-century city. The Peduto administration has partnered with the White House on numerous initiatives, resulting in direct access to federal support related to affordable housing, education, economic development, energy efficiency and much more. As Mayor, Bill Peduto continues to champion the protection and enhancement of Pittsburgh's new reputation, maintaining fiscal responsibility, establishing community-based development plans, and becoming a leader in green initiatives. Now tonight, Mayor Peduto will be talking about a number of issues with CPA and Attorney Jim Lange including his recent high profile exchange with President Trump that thrust him and the City of Pittsburgh briefly into the national spotlight, the status of the city's relationship with ridesharing company Uber — and Uber made some news today we'll talk about — the current state of Pittsburgh's finances and the long-term outlook, and how Pittsburgh is handling infrastructure repairs, including ongoing water and sewer issues. So let's get right to it by welcoming Jim Lange and Mayor Bill Peduto.
Jim Lange: Welcome, Bill!
Bill Peduto: Thanks, Jim.
Jim Lange: So, thank you for taking some of your valuable scarce time to address some of these issues. So, Uber's on everybody's mind right now, and it seems that when Uber first came to Pittsburgh, it was a honeymoon-type situation. They brought in jobs. We were on the cutting edge. But that relationship seems to have deteriorated. Can you tell us what is going on with Uber, Pittsburgh and the future of, say, Pittsburgh and Uber?
---
2. Uber's Autonomous-Vehicle Research Will Stay in Pittsburgh

Bill Peduto: Sure. I was in contact with Uber in D.C., their national director, and also yesterday, with their folks out of Philadelphia, and the relationship between Pittsburgh and Uber will continue. The Autonomous Vehicle Research Center will continue in Pittsburgh. There are a lot of people high up in Uber who have big hopes about what we're able to do with the research component of it, and it's separate than the operations of Uber as a ridesharing business, even though it falls under the same company. At the very beginning, Uber came to us and they were looking to partner with Carnegie Mellon, and through that partnership, there were really two things that they were looking for: Number One was talent. They wanted to be able to have the talent in order to be able to become a leader in autonomous vehicles. The second thing they wanted was a partner with the city, to be able to partner with public right-of-ways, with issues where we could be working with them in Harrisburg with PennDOT, where we could be working with them in Washington with USDOT and the White House, and we were in competition with San Francisco, and San Francisco was the natural location where they were looking. So we had to make a pretty compelling case of why Pittsburgh, and we did. And we checked all the boxes that they needed, and we made sure that they were able to get operations running within six months, to be able to have a test track through our foundation community down in Hazelwood, to be able to get access to the roads to be able to begin the testing, and then being able to pick up customers and to get the operations to be the first in the world. But at the same time, there were expectations from the city, and the city as the test lab had to show that autonomous vehicles of the future would benefit cities, that it wouldn't hurt them, that it wouldn't take jobs away, that it wouldn't make the environment worse, that it wouldn't have negative effects on what some people may consider externalities but what cities consider essential, and that part of the promise was very difficult to meet for Uber, not that it was impossible for them to do it. They just found that it was outside of their mission to be able to do it, and that's where the relationship soured.
Jim Lange: Well, first, you mentioned that they needed some talent and they were going to work with CMU. It's my understanding they basically stole the entire computer-science department, and CMU was like, "Wait, what happened to all our computer science?"
Bill Peduto: "What happened to our partnership?" Right!
Jim Lange: All of the sudden, these guys were offered hundred-thousand-dollar signing bonuses and substantial raises, and quite a few of them just left.
Bill Peduto: Now, to Andrew Moore, who's the dean of the computer-science department at Carnegie Mellon's credit, he was able not only to replace every single one of them, but even add to his department and make it even stronger. So now Pittsburgh not only has the research scientists who are working at Uber, but they've been able to bring people from all over the world to expand that industry within the city. So, let me say just a couple things, because I get criticized from both the right and the left on this. I get criticized from the right saying, "It is none of your business to be involved in business." They're right … when you own your own factory. When your factory are the streets of a city, and they're public right-of-ways that are owned by the public, yes, I do have a big say in the operation of your business. And the second thing is that on the left, I'm criticized because of Uber's past business models, that we shouldn't be dancing with the devil. But at the same time, I have 700-plus people now working down in Lawrenceville, about another 50 working in Hazelwood. There's a commitment of investing a billion dollars in the city over the next five years, and I didn't have to give a dime of government money. When's the last time that has happened in western Pennsylvania?
Jim Lange: Well, frankly, my hat's off to you, and I don't know how much you personally were involved in getting Uber to come here as opposed to San Francisco, for whatever it's worth, I'm very glad they're here.
---
3. Ford, Tesla, Google, Lockheed Martin Also Investing Heavily

Bill Peduto: Direct meetings in my office with the CEO of Uber and their executive team, direct talks on a continual basis in order to be able, and then my team being able to deliver everything that was asked for so they could be able to make that commitment for the billion-dollar investment. But the important thing is, that billion-dollar investment from Uber is now being matched by Ford, and they're investing a billion dollars in Pittsburgh over the next five years. We've got $253,000,000 coming in from the DOD in over a hundred companies around the country, including Lockheed Martin and others, to create the Autonomous Manufacturing Center of America in Pittsburgh, and we have a new VC that's being created …or not a VC. They're actually going to VCs, but a new company that is a combination between Tesla and Google executives that are now in Silicon Valley raising a billion dollars to invest in Pittsburgh. $3½ billion worth of investments in the next five years in an industry that didn't exist two years ago.
Jim Lange: Well, that's pretty incredible, and frankly, I think we're going to need it as we head into the discussion about the infrastructure. But you said that the relationship is still going to exist.
Bill Peduto: Yeah.
Jim Lange: Of course, the news with Travis (Kalanick), he is out.
Bill Peduto: Yep.
Jim Lange: And I think a lot of people are pretty happy about that, maybe you included.
Bill Peduto: No comment.
Jim Lange: Fair enough! But are you confident that you can work with whoever is going to replace him?
Bill Peduto: Yeah. I mean, the guys, and unfortunately, a lot of them are guys, the engineers that are leading the Pittsburgh office are people who I've worked with when they were at CMU and Carnegie Robotics, and others that I've known for a while who are Pittsburghers. I mean, if Uber ever decided "We're picking up and leaving Pittsburgh," about 70 percent of the people would stay, and I assure you Volvo or somebody else would move in and hire those folks. They love Pittsburgh. They don't want to leave Pittsburgh. But what we want to be able to see is Uber's operations be able to expand where the research and development is occurring, and to be able to bring in even more companies and automobile manufacturers to the city. We have the real potential of being the global center for this industry, and the real thanks for that goes to Carnegie Mellon University.
Jim Lange: Well, I think Carnegie Mellon has a lot to do with it. On the other hand, if Uber picked San Francisco early on, then maybe a lot of this doesn't happen. So, I actually think it's a great thing. So, you mentioned a billion dollars coming in from Ford. Do you anticipate a good partnership with them?
---
4. Carnegie Mellon Is a Huge Magnet for Research Dollars

Bill Peduto: Yeah. I mean, Ford and Bill Ford speak on the same message that I just talked about, about the future of this world is not two cars in every garage. The Ford Motor Company will become the Ford Mobility Company, and they understand that they have the opportunity to lead it for another century. The difference between Ford and companies like Uber is they've been around the block. You know, Henry Ford was the one who offered wages for his employees to buy a home, to be able to have a living, to be able to have a wage to be able to raise a family and have your children do better, and it's in their DNA, and the Ford Foundation also has been involved, not just in Detroit, but around this country. And so the conversations we have with Ford are very different than the conversations we have with Uber. Even the conversations we have with Argo AI, which is the company that has been created, and insisted to Ford on two things: Number One, if we're going to partner with you, you have to commit to a billion dollars of investment over five years. Number Two, we have to be located in Pittsburgh. And why did they want to come back to Pittsburgh from Silicon Valley, leaving Uber to stay in Pittsburgh and from other places? Because they all went to Carnegie Mellon together. They all worked together with Red Whittaker down in Hazelwood. They were all the people that helped to build this industry, and they consider this home.
Jim Lange: Well, it is a great testament, and it is amazing how many people who were born and lived here, even if they go somewhere else for college, or even if they get their first couple jobs somewhere else, they want to come home and still consider Pittsburgh home.
Bill Peduto: Yep.
Jim Lange: And I don't have to tell you that, unlike Dallas that calls itself America's football team, Pittsburgh is the true America's football team and has more Steelers' bars than any other team that goes international.
---
5. The Pittsburgh Way: The City Creates Its Own Ethnicity

Bill Peduto: I tell people this all the time. Some of them believe me, some of them don't. Pittsburgh is an ethnicity. It is an ethnicity. It is an ethnic nation that you have certain traditions. You have all the different things that we celebrate the holidays around with our families and our own countries of origin. Pittsburghers do it together as one with all the same traditions. So, I have the friends who left in the '80s because there were no jobs, and when the Steelers are on, they've got the Terrible Towel on the TV. They search high and low in Denver, Colorado, for a case of Iron City beer. They try to make their own chipped ham and do it horribly. But they do all the things that you would do for a celebration of Christmas or Hanukkah, and you do it in the same way but we do it in the Pittsburgh way.
Jim Lange: I've never thought of it that way. I like it. So, speaking of Pittsburgh pride, you have received some national attention when President Trump mentioned something to the effect that he wasn't voted in by the citizens of Paris, but by the citizens of Pittsburgh, and you had an interesting response that got a lot of national attention. Could you tell us a little bit about that whole interaction, about what you heard, how you responded, and the aftermath of that response?
Bill Peduto: So, just for the record, I'm 100 percent Italian on both sides, so sometimes my reactions are spontaneous and maybe not the best for government, but I got an alert on my phone. I get very few alerts. I get alerts if the Penguins make a trade.
Jim Lange: The important stuff!
Bill Peduto: Exactly! But I got an alert on my phone that said, "Trump to pull out of Paris Agreement," and I was just, like, "What the …?" And I'm in my office, and I go to Twitter, my standby, and I start scrolling through, and then I see Pittsburgh. And I'm like, "Pittsburgh? How did we get involved in this?" And then I see Sean Spicer, "We were elected to represent the people of Pittsburgh, not Paris." No way. You're not going to use us this way. I know what you're doing. You're trying to make us be that "poor town that's surviving barely and it needs its coal and coke and steel in order to be able to survive," and it's, like, no. We fought for 30 years to be able to change that, and you're not going to stereotype us, and according to my chief of staff Kevin Acklin, I just opened up his door and I yelled at him, "Pittsburgh!" And he was, like, "What?" And I said, "Hold on, I have to send this Tweet out," and I replied back to Sean Spicer.
Jim Lange: So, this isn't something that you sat there, edited and thought out and talked to the front office and talked to the back office?
Bill Peduto: Oh my gosh, no. I was in Paris. I was at that agreement. I was working with 500 mayors from around the world. I was part of a delegation of about 20 U.S. mayors that were working the whole thing. And I just wrote down, "As the mayor of Pittsburgh, I can assure you that we are going to follow the Paris Agreement for our economy, our future," and something else, and within 20 minutes, on my walk over to County Executive Fitzgerald's office, I get a message from Twitter: "Your account's blowing up. Would you like to filter?" And I looked at Kevin and I go, "Boy, I guess a couple people are seeing this!" So then I find out CNN, as they're coming out of the Rose Garden for the press conference, their response: "The president's announcement has already received a reaction from Pittsburgh," and they went to the response to my Tweet, and so I call it 'The Tweet Heard Around the World.' It's had 22 million views, and we've gotten responses from every continent. We've gotten responses from not only elected officials around the world, but heads of state, such as Her Highness of Norway and princess from India. It just really, I think, touched a nerve on two accounts: one is the whole world worked together since 1992 in Rio de Janeiro in looking at climate change, and saying we have to have a response, and it took all the way up until 2015 to come up with a response, and everybody had a role in it and everybody had to make sacrifices, but everybody was willing to do it, and then America pulled out, and that sort of pulled the heart out of it for the rest of the world. You know, I think the second thing was, with a lot of the rhetoric during the campaign, there were a lot of different groups in the world that felt that America had turned against them, and, for them, it was good to see that there were those that were willing to stand up for what we consider American values, and that is being a partner and being able to address issues head on and solve them.
Jim Lange: Well, I'm not sure that everybody really understands that you have really a much more national, and even international, scope than a lot of us know. So, for example, I understand that you are doing a very prestigious keynote address in London later on this year?
---
6. Pittsburgh Is a Leading Research Hub of Urban Mobility

Bill Peduto: Yeah, next week I leave. I've been invited by Lord March, and I was like, "Who's Lord March?" So I Googled him and found out, and he's an earl and his family has had a seat in the House of Lords since basically the House of Lords was created, and every year, he has something that's called the Festival of Speed. It's sort of like the Schenley Park vintage grand prix on steroids. So it will not only include vintage cars, it will include horses, it will include World War II Spitfires, it will include all these different things of speed, and he invites over a dozen of the world's largest automobile manufacturing CEOs to be with him for one day of the event, and during that time, they have a keynote speaker. Former speakers have included the CEOs of Vodafone, Apple and others, and I've been invited to be this year's keynote.
So, my discussion is on urban mobility. What the heck is going on in Pittsburgh? And it's not just shared looking at urban mobility, because when we view mobility, we view it as transportation equals economic opportunity. So how do we create mobility that is able to help people to be able to advance from middle class to upper middle class, from poverty into middle class and being able to have opportunity for people to get to jobs? So it's multi-modal, it's shared, it's autonomous, it's connected, and in the connected part, Pittsburgh is leading the world right now, and people don't even realize this. We have traffic signals that we're testing out in the east end of Pittsburgh that have the ability to learn. They don't need detectors below the road in different areas. They have sensors that are placed in strategic areas so we constantly know in real time how far back traffic is queued, and we can increase the efficiency by 30 percent while lowering our carbon footprint in the process, because cars aren't idling and sitting at stoplights. They're constantly moving. So, we create this connected grid throughout the city, which we'll be doing in the next five years, up and down Fifth Avenue, up and down Forbes Avenue, connecting it with the BRT system, and then starting to connect those sensors to the traffic signals to the vehicles themselves, and creating a connected network within an urban area that improves efficiency, improves effectiveness, and improves the equity of being able to get people anywhere within a city, no matter what neighborhood you live in.
Jim Lange: Well, interestingly, today there was an article in The Wall Street Journal that talked about mobility, and they are actually seeing cities, let's say, either partnering with Uber or actually going on their own, where they are combining different transportation modalities to, say, take people from, let's say, the Park and Ride to a particular spot, and I think the statistic was that if you could get somewhere, let's say, within 30 minutes, that might be a normal commute, that if you can make that commute either shorter or lengthen the area, that you would have much, much greater economic opportunity, and that's what it sounds like you're trying to do.
---
7. Today's Economy Is Based on Easily Getting People to the Job

Bill Peduto: That's exactly it. The old economy was based upon product-to-market. How do you get big steel on a river, on a rail, on a tractor trailer to get it to the market in order to be able to sell that steel? The new economy's based upon people at the workplace. How do you get the talent to the areas that they need to? So, as we see a boom in jobs in East Liberty, we're blessed because there's a busway that can get people to those jobs. As we see a boom in Lawrenceville, we realize that we have opportunity to create even more of a transportation network down by the river, what's called the 'Green Boulevard' that has been proposed by the people of Lawrenceville and the Strip District to be able to connect that. But when we see job booming at the airport, we're missing the connection. In the City of Pittsburgh, 40 percent of people don't have cars. We don't have a light rail system that can take them out to those jobs. So, they're basically out of luck when it comes to all the new jobs that are being created out by the airport or down into Beaver valley. So, we have to be able now to connect those places to where people live, and that's really the opportunities of 21st century transportation. Mobility is multi-modal. It depends on not just the automobile, but a lot of different factors, and, in Pittsburgh, the technology is being tested now that other places in the world haven't even thought about. We have another experiment that we're running with CMU right now on Forbes Avenue by their campus, something that works with the next generation of sensors. We used to have cameras, right? And that was to make people safe. There's a camera up, we'll know if a crime happened. Now, we can create cameras that can detect something that's not normal. A person who's climbing into a window, immediately alerting the police car that's closest and being able to get them to that spot. Somebody that is running up and down the street erratically, again, the alert will be able to come out. But something as simple as this, where a public safety director can speak into a cell phone and say, "Roberto Clemente Bridge: There are 26 people walking, 19 northbound, 7 southbound. 14 vehicles," and being able to know as you look at a busy business corridor that you just got that emergency call that something's happening at the bank. At that bank, 42 people have entered since 8:22 am, 21 people have exited, and that officer knowing that he has 21 people in that bank before he walks in that door. That type of technology is already being made available at Carnegie Mellon and we're already putting it on our streets.
Jim Lange: Yeah, it's pretty incredible.
Dan Weinberg: This week, CPA/attorney Jim Lange is talking with Pittsburgh Mayor Bill Peduto.
Jim Lange: Bill has just given us some great visionary ideas of what he has in mind for the city and what is actually happening, but I thought I would get down to some of the, let's say, more basic issues, like infrastructure. So, Bill, the Pittsburgh Water and Sewer Authority reports that the infrastructure problems are getting worse and did a report where there was a summary that said, in effect, there's a $752 million deficit, there is a $2.5 billion repair that needs to be done to 90- and 100-year-old pipes. To get money from the outside, and let's say you're trying to convince some bond owners or some businesses to buy in, the current expenses exceed the current income. So, if you add the $2.5 billion and the $752 million, so now we're over $3 billion of, let's call it, negative balance sheet, if you will, or assets needed, and who's going to invest $3 billion if, not only do they not get a return on the $3 billion, but they even lose money on top of that? What the heck are we going to do? What's the plan, Bill?
---
8. Infrastructure Must Remain a Public Asset But Private Investment Is Key

Bill Peduto: On top of that, you have a board that has historically over decades refused to raise rates because of political reasons, so that water was being basically subsidized, and you also have a bill of $441 million to remove all the lead that you're required by the EPA to remove, 7 percent per year, so you have 14 years to do it. So who is going to buy a bond? It's impossible! And so, when we talk about this, again, I get attacked by the right and the left on it. The attack from the left is, "You're going to privatize it. You're going to turn over the asset and make it privately owned by a company." And there are ways to monetize an asset, like a public authority, which keeps the control within the public's ownership but allows the management to be done through a new partnership, and we've seen examples of that with the Pittsburgh Zoo that used to be the Zoo Department. It was the department of city government, and we created a new asset that is still a publicly owned asset, but it's managed privately. It gets foundation dollars, it gets private dollars, it gets everything, and we have a world-class zoo. We saw it with the Aviary. Same thing. We saw it with Phipps. Same thing. And what we did when we created the PWSA is, we really didn't create something new. We just turned a department into a municipal authority and got a $300 million check from the taxpayers that went to fill the hole in the city's budget. So, this thing was doomed from the beginning, and we're going to have to completely restructure what the organization is so that it can take on the debt in order to be able to fix what needs to be fixed, and we're going to take ownership for that. So, what that means is, Number One, the asset remains public and, Number Two, we have a group out of Washington, D.C., called IMG that was recommended to our board by a blue-ribbon panel of experts being led by people like Jerry Cohen, the former president of Carnegie Mellon University, and their job is, by the end of the year, to give us a menu of options that we can then look at, work through the public and through City Council, to find which one has the ability to borrow the type of money that we're going to need to borrow in order to fix the problem over the course of the next 15 years. What we want to end up with is a water system that is safe, completely lead-free, removing all the lead pipes over the next decade, and at the same time it's still a public asset, although most likely no longer a municipal authority.
Jim Lange: Well, that sounds like a pretty tall order. I have a hard time as a CPA picturing any entity, public or private, that can face this enormous deficit and even just barely break even. I don't see it.
---
9. Pittsburgh Could Pay for Bonds by Selling Water to Suburbs

Bill Peduto: Right, so there's a couple things to look at: Number One, there's models out of Europe and out of Australia on monetizing assets that work off of a double set of books, and that is beyond my pay scale even saying that! So we have been working with Brookings out of Washington, D.C., and they have hired a consultant to work through our foundation community to offer us ways to be able to monetize without privatizing publicly owned assets in order to leverage finances in order to be able to do things like affordable housing, pre-K education, some of the big initiatives we want to take, and we're looking at that as a potential model, at least one of them, through RMG. The other is systems of systems. When we dig up that street to replace the waterline, chances are People's is going to want to replace that gas line, chances are Duquesne Light is going to want to replace that conduit and add to it and add to their black fiber that they have as well through DQE Communications, and if we start looking at ways where we can combine efforts, we can lessen the cost for all entities and be able to share those costs so we don't have to take them all on alone, plus we don't have to tear the street up four times. So we have to look at where those types of strategic partnerships can be created where the costs can be shared as well.
And then there's a big one. I'm sorry, I forgot! Just remember, this water system was created to provide water to steel mills. I mean, they used a lot of water. We can produce 40 percent more water than we're producing right now, and we have the ability if we're no longer a municipal authority to sell it to other suburban systems. So we can probably produce water for less money than it would cost suburban areas to be able to produce their own, and if we are not a municipal authority, that breaks us from the limitation that the Municipal Authorities Act has, which does not allow us to compete against business. We can compete against business and we can have a new revenue source in order to be able to pay the bonds.
Jim Lange: Well, it sounds great. I hope you can pull it off.
Bill Peduto: We're going to. I mean, we don't have a choice. We've got to have clean water. All the good things that are happening in Pittsburgh, if we can't assure people that for the next 50 years, their water is going to be not only pure but have a very high quality, then we lose. So, we can't lose. We have to win on this.
Jim Lange: Well, if you could pull that out, I do like the idea of, let's say, some efficiencies and having some of the other entities help with the cost in addition to not having the street torn up because …
Bill Peduto: And management. I mean, we can work together with them on management. We don't have to have three or four different HR departments and three or four different people answering phones and three or four … you know, there are municipal utility commissions that are created that share those responsibilities and do it in a way that provides the rate payers and the taxpayers a break.
Jim Lange: Well, the other thing is, it sounds like a win-win-win because if I am a utility company, if I am a water authority, if I'm an electric company and I need to dig up some lines, I would love to share those costs. So that sounds good. Why don't we go to another area that, this is another area — I don't know how you're going to pull this one off — so more than half the paved roads in Pittsburgh receive the lowest possible rating, which was a zero, meaning that they are in need of immediate repair, and you were quoted as saying that this is because of years of neglect. So, right now, there's 550 miles basically of this zero rating that need immediate repair, and the plan is to fix 27 miles per year. Now, not only would that take 20 years, but it's not like the roads that are OK are going to stay OK. They're going to deteriorate, and it seems to me that you're going to have a lot more than 27 miles per year deteriorating. So, what you're doing, it sounds like the plan is we're going to fix 27 miles out of the 550 that need it, more than 27 are going to need it, adding to that 550, but we're only going to fix 27, and, you know, I go to work every day to the O'Connor Corner, and Phillips is like tire-thudding noises every day, which is one of those miles. So if you handle this question like the last, you're going to tell me why it's even worse before you come up with a solution!
---
10. Goal Is to Repave Each Street Every 10 to 12 Years

Bill Peduto: No, that's pretty much how bad it is. So, back around 2004 or 2005, when we were first going through Act 47, we were spending about $3 million, $4 million a year on our paving schedule because we didn't have the ability to borrow money, so we were basically just using community-development block grants in order to pave streets. In 2014, when I first started, we spent $7 million a year. This year, we'll spend $15 million. So we are putting the investment into the streets, but that's still not going to be able to get us into a plan where, on a continual basis, every 10 to 12 years, every street's being paved. That's what we want to be able to get to. Some will need to be paved every five years because they're main roadways. There's a lot of traffic, a lot of bus, a lot of diesel that melts that asphalt that causes that tire-thudding noise, but there will also be those that can wait a dozen years before the alleyways or the lesser-used roads. So we are first evaluating every street, and again, partnering with Carnegie Mellon, we've put sensors that they've created on the backs of vehicles, and we're able to judge, based upon the condition of the road and the photo images that we get, what the condition of that road is. So real inspections that are being based upon technology in order to determine that.
From that, we create a system of where the priorities are and what needs to be done. The financing of it has to come really through the city's own budget because we don't want to borrow so much money that we go back into the situation we were in the past, where 20 percent of our budget goes to paying debt. By 2019, we will have a debt ratio that's less than 10, and that will be for the first time in about 30 years, and that's because we've been prudent and haven't been borrowing heavy amounts of money, but we are going to have to borrow additional to take care of the assets that are falling behind, our buildings, our roadways, our parks, our playgrounds, our urban forest. So we have, in 2019, a debt cliff that will basically create about $40 million in revenue that had been going in years past to just paying off debt, and from that $40 million, we have to invest part of it into our pensions, part of it into our infrastructure and part of it into our workforce. So, before we leave Act 47, we want to see, in place, laws passed by City Council that lock the funds away for additional payments into our pensions, additional payments into our infrastructure and additional payments into our workforce, and be able to work with that funding while still borrowing additional funds, because we have the ability to do it, to make up that gap that you're talking about.
Jim Lange: Well, it almost sounds like shuffling chairs on the Titanic, but it sounds like you have a plan.
Bill Peduto: We've never had a 10-year fixed-asset plan. When we came into office, I asked, "OK, get me a list of all the buildings we own, and then start putting a prioritization about the ones we can sell." And there was no list. So then we went department by department, "Give us a list," and then we got the list and we're still missing buildings. Buildings! Whole buildings! So we went through the utility bills and we got the list together, and then we hired Massaro to come in and do an audit of every building and to tell us what the conditions were, and from that, we now have a report and we're meeting with council members to go district-by-district with recommendations on which ones we should close, which ones we should sell, which ones we need to put money in to fix them up, and then which ones we should give away to community groups, the ones that have programs in it that are non-profit programs that help the community but we can't afford to keep the upkeep. And from that plan, we now have a 10-year plan to be able to maintain our facilities. We need to do the same thing with our roads, with our playgrounds, with our steps, with our retaining walls. We have never had a 10-year capital plan. We're looking at it, once we get the 10-year, to 40 years and how we spend the money over the next 40 years. So, I've got really, really smart people working in my office of management and budget, and they have not only been able to look at this, but to get the software behind it to be able to track it, and then connecting it through every single department. So we don't just have a list of the buildings we own now; we know everything that's happening at every one of those buildings.
Jim Lange: Well, that sounds pretty reassuring. You mentioned another area that I think is a cause for concern for a lot of people, a lot of municipalities, government, private industry etc., and that is pensions. So, let me try to talk about the problem and then have you try to talk about the solution. So, if you have a city or a state or even a company, you probably have a relatively good idea of how many years people have worked, when they're going to retire, what their pensions based on how many years that they worked are going to be, so you have some idea of how much money you're going to have to pay out. And then, you have some money that's already invested from what they have paid in and what the city has kicked in, and you have to assume that that money is invested, that is invested, has some type of interest rate, and the difference between the money that's expected from the income from the investment and the expense that's going to have to be paid out is going to have to be made up for the city. Well, one of the things that you have to do is say, "OK, well, what's the interest rate?" I happened to interview Jack Bogle about this exact issue, and Jack said, "Well, you figure, at best, 2 percent for fixed income, 7 percent for bonds, so you have 9 percent, and you don't want to be much more than 50/50 in bonds and stocks if you're paying out every year. So, maybe 4½ percent, figure maybe another half a percent for cost." So, he comes up with a reasonable rate of 4 percent, and I believe the city is using about a 7 percent rate, meaning that the pension problem, unless something is going to happen, is just going to get worse and worse, and either people aren't going to get paid, or the whole budget is going to go to pension. What can we do about this?
---
11. Municipal Pension Plans Must Change or They'll Collapse

Bill Peduto: So those assumption rates are basically created in order to minimize the amount of money you have to put into the pension.
Jim Lange: Sure.
Bill Peduto: It's your minimal obligation, and when we took office, even before we took office, the previous administration lowered the assumption rate by a half a point, which meant we had to come up with immediately 12 million additional dollars to be able to put into it for just a half a point, and we did it. We cut other areas. We were able to find out where to get funds, and since that point, we've been putting even additional funds in. But I always use the analogy, it's like being in a boat that's sinking, where the hole is bigger than the bucket, and you just can't bail the boat. It's just physically impossible. So, what has to happen is, pensions themselves have to change. At a municipal level, we cannot offer the same pensions that we have offered to employees up to date to employees in the future. There are too many retirees compared to the number of city employees that put money into the funds to be able to secure the pensions of the future. And, you know, we have this conversation with our union representatives, and there's a lot of pushback about changes for the future. What we assure them is, there is a way that if we do this, what you were promised you will get, but it won't be the same thing that will be given to the future employees.
You know what's interesting about that? Universal support by Democratic mayors across the state of Pennsylvania, because we have to deal with the problem, and when we look at the numbers and when we study the numbers, we know it's not sustainable. We know that we'll be at a point where there will not be money to give to retired firefighters, where there will not be money to give to retired police officers. There won't be money to give to retired Department of Public Works employees or those that spent their entire careers working in the Department of Finance because it is impossible, because the amount of money going out is so much more than the amount of money coming in, and to simply raise taxes to be able to do it is not an option that would let older communities compete against newer communities, because newer communities have more workers than retirees. So, their systems are flush, that older systems, just like in the airline industries of years ago, when they were trying to compete against new airlines, they couldn't because of those costs, which were so high. So, we're thankful for two things: Number One, that we have been putting additional funds in the pension fund to secure it around 60 percent, and Number Two, a stock market that has been so strong that our investments have been able to raise additional revenues beyond what the expectations were. But you can't rely upon that in order to balance the books. So we're in Harrisburg. We're lobbying this fall. Mayors from throughout Pennsylvania and businesses throughout Pennsylvania are working together for municipal-pension reform.
Jim Lange: And Bill has been giving me some wonderful answers on some very troubling questions regarding roads, regarding sewage, regarding the pension fund. So, I'm going to keep going and ask some of the tough questions. So, we talked about your exchange with President Trump and 22 million viewers, and if I was President Trump, I wouldn't be too happy about that because these are people who I presume the vast majority of which are supporting what you are saying, and are supporting the Paris Accords, and you are a Democratic mayor in a city that Trump lost, I think, by a plurality. Could Trump get kind of … well, I'd better watch my language, but could he get a little bit irritated and say, "Well, we're just going to put the screws to Pittsburgh, and when it comes down to doling out federal funds, we're going to give it to Philadelphia or, better yet, a city that goes Republican."
---
12. Trump Can't Cut All Funding to Cities That Defy His Orders

Bill Peduto: I think it was Alexander Hamilton, I'm not sure, but there is a famous quote: "We must all hang together, or, most certainly, we'll all hang separately." And I think that's really what the mayors of the United States have decided, that is the way that we will work with this administration, we will be very steadfast on the things that we believe will hurt our constituency in order to be able to work together to solve it. So, before the president's announcement, there were 61 cities around the country that had already signed on to the Paris Agreement, no matter what would happen with the decision, and that was all the way back from last year. Pittsburgh was one of the 61. Today, there's 324, I believe, cities around the country that have now signed on. And so, it's that way of being able, not as a show of strength, more as a show of solidarity around the issues that we care about. We know that, as mayors, around the country and around the world, we can solve the refugee crisis. We know that we could each take a certain number of people in and be able to provide them sanctuary, and to be able to provide hope for them and their families, and we're willing to be able to do it, everyone taking a certain amount. I talked to mayors around the world. We're one of 100 Resilient cities through the Rockefeller Foundation. I've sat and met with the mayor of Oman, Jordan, and the mayor of Athens, Greece, and they're saying, "Help us to deal with this issue," and we don't view it as political. We just view it as, "We'll take care of it. We got it. We can take care of it. It's not impossible. We can do it."
But when the president then says, "We'll cut funding to you if you do it," that is illegal. It's unconstitutional. It's been proven in court. You can't just cut off funding. You could cut off funding if you say that "We're not going to have our officers detain people on a civil charge." Being without papers is not a criminal charge in this country. Congress could change that, but they haven't. It's a civil offense, just like jaywalking, and you wouldn't detain somebody for jaywalking, and we're not going to start detaining people for not having documentation. It's a civil offense, not a criminal offense. But if the president were to say, "If you do that, we're going to take away your COP funding from the Department of Justice," he can do it. If he said, "We're going to take away your transportation funding," he'll end up in court and lose because there have been cases like that in the past, and it has to be directly related to something that it is being affected by. No president, no executive, has the power just to say, "I'm not going to fund you." They can take away funding when your decisions aren't congruent with their orders, but only for those things that would be directly affected.
Jim Lange: Well, we only have a few minutes left, but I'm going to try to do what we do personally, and I'm going to ask how you are going to do this as mayor. One of the things that we like to do in our office is to come up with a plan, and we do it by running the numbers. It might be how much of a Roth IRA conversion should you make, which year should you make it, how much money can you afford to spend, when should you start taking Social Security, how should your investments work, what's the best retirement and estate plan, where most people kind of have a hodgepodge where they have an investment, then they see a lawyer, then they see the 401(k) administrator. So what they have is kind of a big mess, and we try to kind of meld it together into a rational comprehensive plan. What are some of your, let's say, rational comprehensive plans for the second term of your administration?
---
13. 'One PGH' Is Comprehensive Plan for Pittsburgh

Bill Peduto: So, during the first term, we laid a foundation that really goes across all departments, and we put it together into what we call "One PGH," and you can go online and read about this. It's our resiliency plan for the Rockefeller Foundation, and it looks at what the shocks and the stresses will be for the city of the future. What will be those shocks that we'll face, whether they're environmental, such as landslides and floods, whether they are economic collapse, whether we're dealing with issues of inequity, especially when it comes to race, and to order those stresses, those constant things that will take away from the city being able to succeed, and then we look to address each of them, and we've created a plan that looks at those opportunities. A lot of them are based on opportunity of people, of giving kids an opportunity at three and four years old to have a quality education before they start Kindergarten, because if you can't read after the first grade, you're not going to succeed in life. We want to be able to look at affordable housing as an option throughout the city, not just in certain neighborhoods, and to be able to see a city that can grow for everyone, just like it did in the 1950s and the 1960s, and we want to be able to invest in the infrastructure so that it is not just there for our time on this earth, but that the Pittsburgh that we leave to the future has a much better infrastructure than what we had been given, and looking at that through a ten-year lens and a partnership that goes from the city to our foundations, to our corporate community, to our large institutions and non-profits, and everyone taking a piece of it and taking ownership of it, just like we did back in the 1940s under David Lawrence, when everybody realized that we had to clean the air and had to clean the water, and turned an industrial town into the third largest corporate center in America. We have new challenges today and we have to solve them the way we solved them in the past, by working together.
Dan Weinberg: All right, well, thank you so much, mayor. Thanks for joining us Mayor Bill Peduto. Thanks as always to Jim Lange, and listeners, if you'd like to meet with Jim in person, give the Lange Financial Group a call at (412) 521-2732 to see if you qualify for the Lange's Second Opinion Service. That's (412) 521-2732, or connect with Jim's office through his website at www.paytaxeslater.com. For now, I'm Dan Weinberg. For Jim Lange, thanks so much for listening, and we will see you next time for another edition of The Lange Money Hour, Where Smart Money Talks.
END