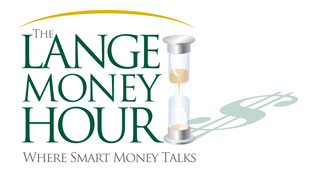 Scroll down to listen to the classic podcast of The Lange Money Hour filled with hours of the best information from the country's leading IRA experts including Ed Slott, Bob Keebler, Natalie Choate, Barry Picker & Jane Bryant Quinn. Browse below for the archives, or listen on iTunes. Episode transcripts are available.
*These podcast episodes aired in the past and some of the information contained within may be out of date and no longer accurate. All podcast episodes are intended to be used and must be used for informational purposes only. There is no guarantee that the statements, opinions or forecasts provided herein will prove to be correct. Past performance may not be indicative of future results. All investing involves risk, including the potential for loss of principal. There is no guarantee that any investment strategy or plan will be successful. Investment advisory services offered by Lange Financial Group, LLC.
The Lange Money Hour MP3 and Transcript Archives
The Retire Secure Podcast is available on Apple, IHeartRadio, TuneIn Radio, Pandora, Google Play,
iTunes, or wherever else you listen to podcasts.
Episode 285 – January 3, 2023
In this second episode of Jim Lange's December 2022 virtual event dedicated to making Roth IRA Conversions, Jim discusses the classic time to make a Roth IRA Conversion, takes questions from the live room, discusses how he's put his philosophies into practice personally, and finally the essence and the secret to Roth IRA Conversions!
Listen to the MP3
Episode 284 – December 21, 2022
In the first edition of his latest Roth IRA Conversion webinar series, Jim Lange discusses an overview of this webinar including discussing for the first time, in-depth, his four top advanced Roth IRA Strategies as well as the basics of making a Roth Conversion.
Listen to the MP3
Episode 283 – July 5, 2022
In this sixth clip from Jim Lange's May 2022 virtual event How IRA and Retirement Plan Owners Can Protect Their Hard-Earned Retirement Dollars from Accelerated Taxation' Jim gets down to the 'nitty-gritty' and begins to discuss financial master planning. This is what he and his firm love doing!
Listen to the MP3
Episode 282 – June 27, 2022
In this fifth clip from Jim Lange's May 2022 virtual event How IRA and Retirement Plan Owners Can Protect Their Hard-Earned Retirement Dollars from Accelerated Taxation' Jim discusses the importance of keeping an open mind when it comes to gifting when it comes to your retirement and estate planning.
Listen to the MP3
Episode 281 – June 20, 2022
In this fourth clip from Jim Lange's May 2022 virtual event How IRA and Retirement Plan Owners Can Protect Their Hard-Earned Retirement Dollars from Accelerated Taxation,' Jim continues answering questions from the live room that includes RMD rules involving the SECURE Act 2.0 which leads into a deeper discussion on the act that Jim refers to as "a stinking pig with a bow".
Listen to the MP3
Episode 280 – June 15, 2022
In this third clip from Jim Lange's May 2022 virtual event How IRA and Retirement Plan Owners Can Protect Their Hard-Earned Retirement Dollars from Accelerated Taxation' Jim answers questions from the live room that includes questions about making Roth IRA and Roth 403(b) and Death Bed Roth IRA Conversions.
Listen to the MP3

Episode 279 – June 13, 2022
In this second clip from Jim Lange's May 2022 virtual event 'How IRA and Retirement Plan Owners Can Protect Their Hard-Earned Retirement Dollars from Accelerated Taxation' Jim discusses an 'Able Account' where you can put $16,000 a year into an account for someone else. That money, if withdrawn for the needs of a disabled child, can be drawn income tax-free. Learn more by listening now!
Listen to the MP3
Episode 278 – June 9th, 2022
In this first clip from Jim's May 2022 virtual event series 'How IRA and Retirement Plan Owners Can Protect Their Hard-Earned Retirement Dollars from Accelerated Taxation', Jim begins discussing how retirement plan owners can get the most out of what they've got in the face of taxation.
Listen to the MP3
Episode 277 – May 17th, 2022
In this final clip from Jim Lange's March 2022 virtual event series, Jim answers live room questions and wrap up of his Roth IRA Conversion event.
Listen to the MP3
Episode 276 – May 10th, 2022
In this clip from Jim's March 2022 virtual event series, Jim begins to discuss "The Secret" when it comes to Roth IRA Conversions and begins to answer live room questions.
Listen to the MP3
Episode 275 – May 3rd, 2022
In this second clip from Jim Lange's March 2022 virtual event, Jim begins discussing "the essence" of Roth IRA Conversions.
Listen the MP3
Episode 274 – May 2nd, 2022
In this first clip from Jim Lange's March 2022 virtual event, Jim begins discussing the benefits of Roth IRA Conversions and how his firm can work for you!
Listen to the MP3
Episode 273 – April 22, 2022
In this final clip from Jim's March 2022 webinar series, he gives a final recap of this event.
Listen to the MP3
Episode 272 – April 20, 2022
Jim Lange continues discussing how gifting can aid you in your estate planning goals
Listen to the MP3
Episode 271 – April 18, 2022
This clip from Jim's March 2022 event, begins answering questions of an attendee asking a question about a 529 Plan and other amazing topics!
Listen to the MP3
Episode 270 – April 11, 2022
In this second video from Jim's March 2022 virtual event series, Jim begins discussing what he calls 'The Bedrock Principle' of retirement planning. View now, and don't forget to like and subscribe!
Listen to the MP3
Episode 269 – April 8, 2022
In this clip from Jim Lange's virtual event series from March 2022, Jim begins the discussion of his webinar and how he can aid you in your retirement planning.
Listen to the MP3
Episode 268 – March 31, 2022
Join Jim and the Financial Dream Team during this sixth and final clip from Jim's free January 2022 Q&A Session as they continue answering live questions. This also includes important information on how to do business with Jim at the very end.
Listen to the MP3
Episode 267 – March 29, 2022
In this fifth clip from Jim Lange's January 2022 Q&A session featuring Larry Swedroe and Adam Yofan, Jim and the Dream Team start to finish up answering live room and pre-submitted questions.
Listen to the MP3
Episode 266 – March 25, 2022
This fourth clip from Jim Lange's January 2022 Q&A session featuring Larry Swedroe and Adam Yofan, Jim and the Dream Team continue tackling live room and pre-submitted questions!
Listen to the MP3
Episode 265 – March 23, 2022
This third clip from Jim Lange's January 2022 Q&A session featuring Larry Swedroe and Adam Yofan, Jim, and the Dream Team continue tackling live room and pre-submitted questions!
Listen to the MP3
Episode 264 – March 17, 2022
This second clip from Jim Lange's January 2022 Q&A session featuring Larry Swedroe and Adam Yofan, Jim, and the Dream Team continue tackling live room and pre-submitted questions!
Listen to the MP3
Episode 263 – March 15, 2022
This first clip from Jim Lange's January 2022 Q&A session featuring Larry Swedroe and Adam Yofan, Jim, and the Dream Team continue tackling live room and pre-submitted questions!
Listen to the MP3
Episode 262 – March 8, 2022
In this final clip from Jim Lange's January 2022 virtual event series, Jim Lange gives an overview of his presentation and then discusses the next steps of doing business with him.
Listen to the MP3
Episode 261 – March 7, 2022
In this fourth clip from Jim Lange's January 2022 virtual event series, Jim Lange discusses the overall benefits of the most ideal Roth IRA Conversion strategies and Social Security plans for professors and university faculty and answers more questions.
Listen to the MP3
Episode 260 – March 4, 2022
In this third clip from Jim Lange's January 2022 virtual event series, Jim Lange continues his discussion on the overall benefits of the most ideal Roth IRA Conversion strategies and Social Security plans for professors and university faculty.
Listen to the MP3
Episode 259 – March 2, 2022
In this second clip from Jim Lange's January 2022 virtual event series, Jim Lange discusses the overall benefits of the most ideal Roth IRA Conversion strategies and Social Security plans for professors and university faculty while starting to answer questions from the audience.
Listen to the MP3
Episode 258 – February 28, 2022
In this first clip from Jim Lange's January 2022 virtual event series, Jim Lange discusses the overall benefits of the most ideal Roth IRA Conversion strategies and Social Security plans for professors and university faculty.
Listen to the MP3
Episode 257 – February 24, 2022
In this final clip from Jim Lange's first virtual event series of 2022, specifically for professors, Jim continues ironing out the strategies that professors can take to protect their wealth and how you can work with Jim.
Listen to the MP3
Episode 256 – February 22, 2022
The fourth clip from Jim Lange's first virtual event series of 2022, specifically for professors but with strategies that anyone can benefit from.
Listen to the MP3
Episode 255 – February 17, 2022
The third clip from Jim Lange's first virtual event series of 2022, specifically for professors, but with strategies that anyone can benefit from.
Listen to the MP3
Episode 254 – February 15, 2022
The second clip from Jim Lange's first virtual event series of 2022, specifically for professors but with strategies that anyone can benefit from.
Listen to the MP3
Episode 253 – February 11, 2022
The first clip from Jim Lange's first virtual event series of 2022, specifically for professors, but with strategies that anyone can benefit from.
Listen to the MP3
Episode 252 – February 10, 2022
In this fifth and final clip from the Q&A session from Jim Lange's December 2021 virtual event series, Jim finishes answering pre-submitted and live questions and offers information on how to take the next steps to become a client.
Listen to the MP3
Episode 251 – February 8, 2022
In this fourth clip from the Q&A session from Jim Lange's December 2021 virtual event series, Jim answers live and pre-submitted questions.
Listen to the MP3
Episode 250 – February 4, 2022
In this third clip from the Q&A session from Jim Lange's December 2021 virtual event series, Jim continues to answer live and pre-submitted questions.
Listen to the MP3
Episode 249 – February 3, 2022
In this second clip of the Q&A session from Jim Lange's December 2021 virtual event series, Jim answers live and pre-submitted questions.
Listen to the MP3
Episode 248 – February 1, 2022
In this Q&A session from Jim Lange's December 2021 virtual event series, Jim answers live and pre-submitted questions.
Listen to the MP3
Episode 247 – January 24, 2022
In this final clip from Jim's December 1 2021 virtual event series, Jim begins to discuss the process of doing business with him.
Listen to the MP3
Episode 246 – January 21, 2022
In this fourth clip from Jim's December 1 2021 virtual event series, Jim starts off by answering a few questions during the event and how the SECURE Act can harm your family after you're gone.
Listen to the MP3
Episode 245 – January 17, 2022
In this third clip from Jim Lange's December 2021 virtual event series, Jim continues discussing "the dying part" and asks a simple philosophical question, "Are you a judge or a free spirit?"
Listen to the MP3
Episode 244 – January 13, 2022
In this second clip from Jim Lange's December 2021 virtual event series, Jim Lange discusses how probate works, the good and the bad, and the choice of an executor and trustees.
Listen to the MP3
Episode 243 – January 11, 2022
In this first clip from Jim Lange's December 2021 virtual event series, Jim Lange begins discussing the "dying part" that involves flexible estate planning and using trusts to protect your family.
Listen to the MP3
Episode 242 – December 28, 2021
In this clip from Jim's virtual event series from November 2021, Jim discusses flexible wealth preservation strategies.
Listen to the MP3
Episode 241 – December 22, 2021
In this second clip of Jim Lange's final Q&A session of 2021 with Larry Swedroe and Adam Yofan, listen in as Jim, Larry, and Adam finish answering pre-submitted and live room retirement and assets-under-management questions.
Listen to the MP3
Episode 240 – December 13, 2021
In this first clip of Jim Lange's final Q&A session of 2021 with Larry Swedroe and Adam Yofan, listen as pre-submitted and live room retirement and asset-under-management questions are answered.
Listen to the MP3
Episode 239 – October 25, 2021
This episode of the Retired Secure Podcast features part two of Jim Lange's solo live Q&A session from his September 2021 virtual event. In this first half, Jim takes live questions and gives you the best advice he can offer on how to Retire Secure!
Listen to the MP3
Episode 238 – October 19, 2021
This episode of the Retired Secure Podcast features Jim Lange's solo live Q&A session from his September 2021 virtual event. In this first half, Jim takes live questions and gives you the best advice he can offer on how to Retire Secure!
Listen to the MP3

Episode 237 – October 12, 2021
This episode of the Retire Secure Podcast is a continuation of Jim Lange's September 2021 Virtual event featuring Larry Swedore and Adam Yofan of Buckingham Strategic Wealth.
Listen to the MP3
Episode 236 – October 6, 2021
This episode of the Retire Secure Podcast features Jim Lange joined by Larry Swedroe and Adam Yofan from Buckingham Strategic Wealth from Jim's September 2021 virtual event series.
Listen to the MP3
Episode 235 – September 8, 2021
This episode of the Retire Secure Podcast features Jim Lange's Who Says You Can't Control from the Grave?  virtual event from June 2021. Learn how to protect your assets after you've passed, or as Jim has called "The dying part". Listen in and get some valuable information on-demand!
Listen to the MP3
Episode 234 – August 23, 2021
This episode of the Retire Secure Podcast features the live Q&A session featuring Larry Swedroe and Adam Yofan of Buckingham Strategic Wealth. Get your questions answered by these three Titans of Finance.
Listen to the MP3
Episode 233 – August 16, 2021
This episode of the Retire Secure Podcast is the full-length audio version of Jim Lange's webinar session titled Wealth Preservation Solutions for Million-Dollar IRA Owners from his June 2021 webinar series.
Listen to the MP3
Episode 232 – June 28, 2021
This episode of the Retire Secure Podcast is the full-length audio version of Jim Lange's Q&A session from his April 2021 two-day event! Listen in as Jim answers questions from the audience, giving them some of the most sound advice to ensure they're able to…Retire Secure!
Listen to MP3
Episode 231 – June 10, 2021
This episode of the Retire Secure Podcast is another full-length audio version of Jim Lange's April 2021 two-day event titled The Best Estate Plan for Married IRA Owners after the SECURE Act focuses on information for married IRA owners can protect their wealth from the SECURE Act.
Listen to MP3
Episode 230 – May 17, 2021
This episode of the Retire Secure Podcast is a full-length audio version of Jim Lange's April 27th, 2021 virtual event series titled Optimal Response to Recent and Proposed Tax Code Changes!
Listen to MP3
Episode 229 – May 11, 2021
This episode of the Retire Secure Podcast is the full-length audio from Jim Lange's special Q&A session from his March 2021 virtual events series!
Listen to MP3
Episode 228 – April 29, 2021
In this episode of the Retire Secure Podcast, get the full-length audio of the first of four of Jim Lange's virtual events from March 2021. In this event, titled The Dreaded SECURE Act and Pending Tax Explosion Threaten Your IRA and Retirement Plan, Jim discusses multiple strategies on how to defend your wealth against the SECURE Act.
Listen to MP3
Episode 227 – April 20, 2021
This is the second hour of Jim Lange's February 2021 Question and Answer session, hosted by Dave Dee, which showcases Jim Lange, Larry Swedroe, and Adam Yofan answering your financial, and investment questions in regards to your retirement planning.
Listen to MP3
Episode 226 – April 12, 2021
This special first hour of Jim Lange's February 2021 Question and Answer session, hosted by Dave Dee, which showcases Jim Lange, Larry Swedroe, and Adam Yofan answering your financial, and investment questions in regards to your retirement planning.
Listen to MP3
Episode 225 – March 29, 2021
In this episode of the Retire Secure Podcast, the second hour of Urgent Action for Tax-Savvy IRA and Retirement Plan Owners virtual event session held at 10 AM Eastern on December 2nd, 2020 is available now!
Listen to MP3
Episode 224 – March 19, 2021
In this episode of the Retire Secure Podcast, the first hour of Urgent Action for Tax-Savvy IRA and Retirement Plan Owners virtual event session held at 10 AM Eastern on December 2nd, 2020 is available now!
Listen to MP3
Episode 223 – March 4, 2021
In this episode of the Retire Secure Podcast, the second hour of The Best Estate Plan for Married IRA Owners after the SECURE Act virtual event session held at 10 AM Eastern on December 1st, 2020 is available now!
Listen to MP3
Episode 222 – February 15, 2021
In this special edition of the Retire Secure Podcast, get hour one of The Best Estate Plan for Married IRA Owners after the SECURE Act virtual event session held at 10 AM Eastern December 1st, 2020.
Listen to MP3 
Episode 221 – February 9, 2021
In this special edition of the Retire Secure Podcast, Larry Swedroe 1/3 of the Jim Lange 'Dream Team', discusses the GameStop Stock situation.
Listen to MP3
Episode 220 – January 25, 2021
In this special edition of the Lange Money Hour, listen to the second part of Jim's special Q&A session from his October webinar!
Listen to MP3
Episode 219 – January 15, 2021
In this special edition of the Lange Money Hour, listen to the first part of Jim's special Q&A session from his October webinar!
Listen to MP3
Episode 218 – January 4, 2021
In this special edition of the Lange Money Hour, listen to the first part of Jim's special Q&A session from his September webinar!
Listen to MP3
Episode 217 – December 11, 2020
In this special edition of the Lange Money Hour, we capture the second and final hour of a special Q&A webinar session that Jim Lange held during his July 2020 webinars.
Listen to MP3
Episode 216 – December 3, 2020
In this first clip from Jim's Q&A Webinar from July 2020, Jim Lange answers pre-submitted, and live questions from the live chat.
Listen to MP3 
Episode 215 – November 24, 2020
In this first clip from Jim's Q&A Webinar from July 2020, Jim Lange answers pre-submitted, and live questions from the live chat.
Listen to MP3
Episode 214 – November 17, 2020
In this first clip from Jim's afternoon workshop session on February 8, 2020, Jim begins talking about the "living part" of protections against the SECURE Act.
Listen to MP3
Episode 213 – November 12, 2020
This fourth episode in a series special from Jim's Live February 8, 2020 workshop is the ending of the morning workshop that was dedicated to married IRA owners and how they can stand against the SECURE Act.
Listen to MP3
Episode 212 – November 5, 2020
The third episode in a series of special from Jim's Live February 8, 2020 workshop dedicated to teaching techniques to protect your financial legacy from the dreaded SECURE Act that became law January 1, 2020
Listen to MP3
Episode 211 – October 16, 2020
Since the COVID-19 pandemic, Jim Lange has halted live, in-person workshops for the virtual webinar format. In this special episode of the Lange Money Hour, listen to Jim answer the questions of webinar attendees. He may answer some questions you may have! Continue to check our site to be able to attend Jim's next FREE retirement webinar series!
Listen to MP3
Episode 210 – October 8, 2020
The second episode in a series of specials from Jim's Live February 8, 2020 workshop dedicated to teaching techniques to protect your financial legacy from the dreaded SECURE Act that became law on January 1, 2020
Listen to MP3
Episode 209 – October 7, 2020
The first in a series of specials from Jim's Live February 8, 2020 workshop dedicated to teaching techniques to protect your financial legacy from the dreaded SECURE Act that became law January 1, 2020.
Listen to MP3
Episode 208 – December 20, 2017
Critical Year-End Planning Tips that Require Your Immediate Attention with Deborah Jacobs – And, Sadly, Our Final Show on KQV
Listen to MP3 | Read Show Transcript
Episode 207 – December 6, 2017
Maximizing Your Investment Experience with P.J. DiNuzzo of DiNuzzo Index Advisors, Inc.
Listen to MP3 | Read Show Transcript
Episode 206 – November 27, 2017
Controlling Your Retirement Destiny with CEO of Sensible Money, LLC and Author Dana Anspach
Listen to MP3 | Read Show Transcript
Episode 205 – November 1, 2017
How the Market's Past Helps Us Prepare for its Future with Financial Expert Dr. Roger Ibbotson
Listen to MP3 | Read Show Transcript
Episode 204 – October 18, 2017
The Best Estate Plan for Married Couples, Lange's Cascading Beneficiary Plan, with Attorney Matt Schwartz
Listen to MP3 | Read Show Transcript
Episode 203 – October 4, 2017
Pittsburgh Native Rob Wilson: Financial Advisor to the Stars!
Listen to MP3 | Read Show Transcript
Episode 202 – September 20, 2017
Want a More Prosperous Financial Future? Focus on the Things You Can Control. Advice from Jonathan Clements
Listen to MP3 | Read Show Transcript
Episode 201 – September 6, 2017
CPA/Attorney Jim Lange on Common Investment and Retirement Plan Landmines
Listen to MP3 | Read Show Transcript
Episode 200 – August 16, 2017
Maximizing Your Investment Experience with P.J. DiNuzzo of DiNuzzo Index Advisers, Inc.
Listen to MP3 | Read Show Transcript
Episode 199 – August 2, 2017
Jim Lange Talks Investing with Nationally Recognized Expert and Author Paul Merriman
Listen to MP3 | Read Show Transcript
Episode 198 – July 19, 2017
CPA/Attorney Jim Lange on Roth IRA Conversions: Why and How They Can Benefit You and Your Family
Listen to MP3 | Read Show Transcript
Episode 197 – July 5, 2017
The Psychology of Money: CPA and Radio Host Alan Olsen – Lessons from Top Business Leaders
Listen to MP3 | Read Show Transcript
Episode 196 – June 21, 2017
Pittsburgh's Present and Future with Guest, Mayor Bill Peduto
Listen to MP3 | Read Show Transcript
Episode 195 – June 7, 2017
Investment Expert P.J. DiNuzzo on The Value of a Trusted Advisor
Listen to MP3 | Read Show Transcript
Episode 194 – May 17, 2017
Economist Laurence Kotlikoff Grades the Trump and Ryan Tax Plan – and How You Can Take Advantage of Predictable Events
Listen to MP3 | Read Show Transcript
Episode 193 – May 3, 2017
Invaluable Advice from One of the Top IRA Experts in the Country, Ed Slott
Listen to MP3 | Read Show Transcript
Episode 192 – April 19, 2017
The Tax Policy Center's Expert Roberton Williams Joins Jim Lange to Discuss President Trump's Tax Policies
Listen to MP3 | Read Show Transcript
Episode 191 – April 5, 2017
Tax Expert, Sandy Botkin, Shares Valuable Advice for Reducing Your Income Taxes and Avoiding Scams
Listen to MP3 | Read Show Transcript
Episode 190 – March 15, 2017
Avoiding Retirement Planning Pit-falls, with Jim Lange and P.J. DiNuzzo
Listen to MP3 | Read Show Transcript
Episode 189 – March 1, 2017
How Flexible Estate Planning Can Improve Your Retirement
Listen to MP3 | Read Show Transcript
Episode 188 – February 15, 2017
Saving for College with 529 Plan Expert Brian Boswell
Listen to MP3 | Read Show Transcript
Episode 187 – February 8, 2017
Crunching the Numbers – The Science of Investing, with Researcher and Author Larry Swedroe
Listen to MP3 | Read Show Transcript
Episode 186 – January 25, 2017
Second Home Planning with Attorney Dan Penning
Listen to MP3 | Read Show Transcript
Episode 185 – January 4, 2017
It's Looming… How to Prepare for the Death of the Stretch IRA – Part II
Listen to MP3 | Read Show Transcript
Episode 184 – December 28, 2016
It's Looming… How to Prepare for the Death of the Stretch IRA – Part I
Listen to MP3 | Read Show Transcript
Episode 183 – December 14, 2016
Supporting the Four Corners of Your Financial House; and Dealing with the Death of the Stretch IRA with P.J. DiNuzzo
Listen to MP3 | Read Show Transcript
Episode 182 – November 15, 2016
The Trump Effect – What to Expect from the Market with Charlie Smith of Fort Pitt Capital Group
Listen to MP3 | Read Show Transcript
Episode 181 – November 2, 2016
The Case for Marriage with Professor Linda Waite
Listen to MP3 | Read Show Transcript
Episode 180 – October 19, 2016
Strategic Planning for Your IRA with Bruce Steiner, JD
Listen to MP3 | Read Show Transcript
Episode 179 – October 5, 2016
The Ultimate Retirement and Estate Plan for Your Million-Dollar IRA with Jim Lange
Listen to MP3 | Read Show Transcript
Episode 178 – September 21, 2016
How to Buy Happiness with Jonathan Clements
Listen to MP3 | Read Show Transcript
Episode 177 – September 7, 2016
Cutting-Edge Retirement Planning Solutions with P.J. DiNuzzo
Listen to MP3 | Read Show Transcript
Episode 176 – August 17, 2016
Clinton vs. Trump Tax Plan: Objective Analysis with Roberton Williams
Listen to MP3 | Read Show Transcript
Episode 175 – August 3, 2016
Can You Spend More Than 4% of Your Portfolio in your 60s and 70s? with Morningstar's David Blanchett
Listen to MP3 | Read Show Transcript
Episode 174 – July 27, 2016
Think, Act, & Invest Like Warren Buffett with Larry Swedroe
Listen to MP3 | Read Show Transcript
Episode 173 – July 7, 2016
Brexit Impact with Charlie Smith of Fort Pitt Capital Group
Listen to MP3 | Read Show Transcript
Episode 172 – June 9, 2016
New Rules Could Massively Increase Tax Burden on Inherited IRAs with James Lange
Listen to MP3 | Read Show Transcript
Episode 171 – May 12, 2016
Should You Plan to Spend More in your 60s and 70s than in your 80s and 90s? with PJ DiNuzzo
Listen to MP3 | Read Show Transcript
Episode 170 – April 29, 2016
Asset Allocation to Maximize Returns and Minimize Risk with Dr. Roger Ibbotson
Listen to MP3 | Read Show Transcript
Episode 169 – April 15, 2016
Passing Your Wisdom and Values to Your Family: Ethical Wills with Susan Turnbull
Listen to MP3 | Read Show Transcript
Episode 168 – March 30, 2016
Attorney Matt Schwartz explains The Seven Costly Mistakes IRA Owners Make in Their Estate Plans
Listen to MP3 | Read Show Transcript
Episode 167 – March 17, 2016
Burton Malkiel: A Random Walk Down Wall Street Decades of Investment Wisdom
Listen to MP3 | Read Show Transcript
Episode 166 – March 11, 2016
Ed Slott's Retirement Decision Guide, 2016
Listen to MP3 | Read Show Transcript
Episode 165 – March 4, 2016
Supporting the Four Corners of Your Financial House with P.J. DiNuzzo
Listen to MP3 | Read Show Transcript
Episode 164 – February 26, 2016
Jonathan Clements' Money Guide 2016
Listen to MP3 | Read Show Transcript
Episode 163 – February 19, 2016
Jane Bryant Quinn Shows You How to Make Your Money Last
Listen to MP3 | Read Show Transcript
Episode 162 – February 13, 2016
Dr. Laurence Kotlikoff Shows You How to Max Out Your Social Security Before It's Too Late!
Listen to MP3 | Read Show Transcript
Episode 161 – February 5, 2016
The Devil's Financial Dictionary with Jason Zweig
Listen to MP3 | Read Show Transcript
Episode 160 – January 28, 2016
New Social Security Law Changes: How Advisors Add Value with P.J. DiNuzzo, CPA, PFS®, AIF®, MBA, MSTx
Listen to MP3 | Read Show Transcript
Episode 159 – January 22, 2016
The New Social Security Law and How to Grandfather Your Benefits
Listen to MP3 | Read Show Transcript
Episode 158 – January 18, 2016
The Financial Health of Pittsburgh for 2015 with Pittsburgh City Controller, Michael E. Lamb
Listen to MP3 | Read Show Transcript
Episode 157 – January 12, 2016
Preparing for the Death of the Stretch IRA with James Lange, CPA/Attorney
Listen to MP3 | Read Show Transcript
Episode 156 – January 4, 2016
Common Planning Mistakes with James Lange, CPA/Attorney
Listen to MP3 | Read Show Transcript
Episode 155 – December 28, 2015
Practical Advice on Caring for Aging Loved Ones with Carolyn Rosenblatt and Mikol Davis
Listen to MP3 | Read Show Transcript
Episode 154 – December 22, 2015
The Incredible Shrinking Alpha with Larry Swedroe
Listen to MP3 | Read Show Transcript
Episode 153 – December 14, 2015
The Indexing Advantage with P.J. DiNuzzo, CPA, PFS®, AIF®, MBA, MSTx
Listen to MP3 | Read Show Transcript
Episode 152 – December 10, 2015
Retirement Decisions Guide 2015 with Ed Slott, CPA
Listen to MP3 | Read Show Transcript
Episode 151 – December 2, 2015
What's New in Third Edition of Retire Secure! with Jim Lange
Listen to MP3 | Read Show Transcript
Episode 150 – November 24, 2015
Investment Decisions Guaranteed to Change Your Financial Future with guest Paul Merriman
Listen to MP3 | Read Show Transcript
Episode 149 – November 17, 2015
Women Don't Ask: How Married Women Can Advocate for their Own Financial Protection with guest Dr. Linda Babcock
Listen to MP3 | Read Show Transcript
Episode 148 – November 10, 2015
The Dimensions, Premiums, and Factors of Index Investing with guest P.J. DiNuzzo, CPA, PFS®, AIF®, MBA, MSTx
Listen to MP3 | Read Show Transcript
Episode 147 – November 4, 2015
What Investors Can Expect in 2015-2016 with guest Charlie Smith
Listen to MP3 | Read Show Transcript
Episode 146 – October 22, 2015
Retire Secure! with James Lange, CPA/Attorney, Best Selling Author
Listen to MP3 | Read Show Transcript
Episode 145 – October 14, 2015
Secrets of a Former IRS Attorney with guest Sandy Botkin, CPA, Esq.
Listen to MP3 | Read Show Transcript
Episode 144 – October 7, 2015
The Secrets to Maxing Out Your Social Security with guest Dr. Laurence Kotlikoff
Listen to MP3 | Read Show Transcript
Episode 143 – September 30, 2015
The White Coat Investor: Investing for Physicians with guest Dr. Jim Dahle
Listen to MP3 | Read Show Transcript
Episode 142 – September 23, 2015
Jonathan Clements' Money Guide 2015
Listen to MP3 | Read Show Transcript
Episode 141 – September 16, 2015
Smart Indexes and ETFs with guest P.J. DiNuzzo, CPA, PFS®, AIF®, MBA, MSTx
Listen to MP3 | Read Show Transcript
Episode 140 – September 10, 2015
Only Retire Once with guest Roy Williams
Listen to MP3 | Read Show Transcript
Episode 139 – August 26, 2015
Inheriting IRAs and Roth IRAs with guest Michael J. Jones
Listen to MP3 | Read Show Transcript
Episode 138 – August 14, 2015
The Financial Benefits of Marriage
Listen to MP3 | Read Show Transcript
Episode 137 – August 6, 2015
World Class Investing with guest P.J. DiNuzzo, CPA, PFS®, AIF®, MBA, MSTx
Listen to MP3 | Read Show Transcript
Episode 136 – August 3, 2015
Ed Slott helps IRA Owners Protect their Legacy
Listen to MP3 | Read Show Transcript
Episode 135 – July 23, 2015
Jonathan Clements: A Good Friend Writes Again
Listen to MP3 | Read Show Transcript
Episode 134 – July 20, 2015
Michael Lamb, Pittsburgh City Controller
Listen to MP3 | Read Show Transcript
Episode 133 – July 9, 2015
John Bogle, a Financial Industry Giant, Addresses Congress
Listen to MP3 | Read Show Transcript
Episode 132 – July 1, 2015
Creating a Comprehensive Retirement Strategy with guest P.J. DiNuzzo, CPA, PFS®, AIF®, MBA, MSTx
Listen to MP3 | Read Show Transcript
Episode 131 – June 24, 2015
Using Nobel Prize Research to Maximize Investment Returns with guest Paul Merriman
Listen to MP3 | Read Show Transcript
Episode 130 – June 15, 2015
The Quest for Alpha with guest Larry Swedroe, MBA
Listen to MP3 | Read Show Transcript
Episode 129 – June 3, 2015
The Importance of Asset Allocation with guest Dr. Roger Ibbotson
Listen to MP3 | Read Show Transcript
Episode 128 – May 28, 2015
The View of Pittsburgh from the Mayor's Office with guest Pittsburgh Mayor Bill Peduto
Listen to MP3 | Read Show Transcript
Episode 127 – May 21, 2015
Enhanced Social Security Planning: Getting the Most Out of Your Social Security Benefits
Listen to MP3 | Read Show Transcript
Episode 126 – May 14, 2015
Supporting the Four Corners of your Financial House with guest P.J. DiNuzzo, CPA, PFS®, AIF®, MBA, MSTx
Listen to MP3 | Read Show Transcript
Episode 125 – May 6, 2015
Elder Law with guest Lawrence Frolik, JD, Professor of Law, University of Pittsburgh
Listen to MP3 | Read Show Transcript
Episode 124 – April 29, 2015
Making Decisions that Lead to a Secure Retirement with guest Julie Jason, JD, LLM
Listen to MP3 | Read Show Transcript
Episode 123 – April 22, 2015
Estate Strategies Deliver Clarity and Peace of Mind with guest Bob Keebler, CPA, MST, AEP
Listen to MP3 | Read Show Transcript
Episode 122 – April 16, 2015
Comments on Current Financial Affairs with guest Charlie Smith
Listen to MP3 | Read Show Transcript
Episode 121 – April 8, 2015
Retire Secure! for Same Sex Couples
Listen to MP3 | Read Show Transcript
Episode 120 – March 26, 2015
Following an Efficient Financial Strategy Produces Dividends with guest P.J. DiNuzzo, CPA, PFS®, AIF®, MBA, MSTx
Listen to MP3 | Read Show Transcript
Episode 119 – March 18, 2015
Estate Planning for the Modern, Blended Family with guest Paul Hood, JD, LLm
Listen to MP3 | Read Show Transcript
Episode 118 – March 11, 2015
Sexual Orientation and the Law with guest Anthony Infanti
Listen to MP3 | Read Show Transcript
Episode 117 – February 26, 2015
Services Available for Pittsburgh's Seniors with guest Maxine Horn
Listen to MP3 | Read Show Transcript
Episode 116 – February 18, 2015
Investing Retirement Assets for Long-Term Success with guest Rod Kamps, CFP
Listen to MP3 | Read Show Transcript
Episode 115 – February 11, 2015
Estate Planning with guest Matt Schwartz, JD
Listen to MP3 | Read Show Transcript
Episode 114 – February 4, 2015
Asset Allocation Strategies That Will Maximize Your Retirement with guest P.J. DiNuzzo, CPA, PFS®, AIF®, MBA, MSTx
Listen to MP3 | Read Show Transcript
Episode 113 – January 22, 2015
The Meaning of DOMA's Downfall wtih guest Evan Wolfson, JD
Listen to MP3 | Read Show Transcript
Episode 112 – January 16, 2015
Ed Slott, CPA, on the End of the Stretch IRA
Listen to MP3 | Read Show Transcript
Episode 111 – January 7, 2015
Maximizing Social Security & Roth IRA Conversions with guest Mary Beth Franklin, CFP
Listen to MP3 | Read Show Transcript
Episode 110 – December 10, 2014
Government Gridlock & Retirement Planning with guest P.J. DiNuzzo, CPA, PFS®, AIF®, MBA, MSTx
Listen to MP3 | Read Show Transcript
Episode 109 – December 4, 2014
Active Investing Done Right with guest Charlie Smith
Listen to MP3 | Read Show Transcript
Episode 108 – November 26, 2014
The Philosophy of Money with guest John D. Spooner
Listen to MP3 | Read Show Transcript
Episode 107 – November 20, 2014
Active vs. Index Investing with guest Weston Wellington
Listen to MP3 | Read Show Transcript
Episode 106 – November 12, 2014
Retirement Decisions You Need to Make Right Now with guest Ray LeVitre, CFP
Listen to MP3 | Read Show Transcript
Episode 105 – October 30, 2014
Avoid These IRA Landmines with guest Seymour Goldberg, CPA, MBA, JD
Listen to MP3 | Read Show Transcript
Episode 104 – October 22, 2014
When Building Retirement Portfolios, How Big a Role Does Asset Allocation Play in Performance? with guest Dr. Roger Ibbotson, PhD
Listen to MP3 | Read Show Transcript
Episode 103 – October 15, 2014
The Federal Reserve & Retirement Planning with guest PJ DiNuzzo, CPA, PFS®, AIF®, MBA, MSTx
Listen to MP3 | Read Show Transcript
Episode 102 – October 8, 2014
Getting the Most from Your Social Security and More With guest Dr. Laurence Kotlikoff
Listen to MP3 | Read Show Transcript
Episode 101 – October 1, 2014
'Financial Fitness Forever' with guest Paul Merriman
Listen to MP3 | Read Show Transcript
Episode 100 – September 24, 2014
Celebrating 100 Episodes with The Best of the Lange Money Hour
Listen to MP3 | Read Show Transcript
Episode 99 – September 19, 2014
Your Parents' Safe Retirement with guest, Jack Tatar, MBA
Listen to MP3 | Read Show Transcript
Episode 98 – September 19, 2014
Jane Bryant Quinn, America's Leading Financial Journalist, Joins Jim Lange
Listen to MP3 | Read Show Transcript
Episode 97 – September 15, 2014
The Elements of Investing with guest, Charley Ellis, PhD
Listen to MP3 | Read Show Transcript
Episode 96 – September 12, 2014
The 7 Secrets for a Successful Retirement for Women with guest Jan Cullinane
Listen to MP3 | Read Show Transcript
Episode 95 – September 9, 2014
What is the State of Southwestern Pennsylvania? with guest Bill Flanagan
Listen to MP3 | Read Show Transcript
Episode 94 – September 6, 2014
Maximize Your Social Security Benefits with guest Kathleen Sindell, PhD
Listen to MP3 | Read Show Transcript
Episode 93 – September 4, 2014
How Would a Change in Marital Status Affect Your Financial Future? with guest Howard Klein
Listen to MP3 | Read Show Transcript
Episode 92 – August 29, 2014
My Favorite Personal Finance Writer of All Time – Jonathan Clements
Listen to MP3 | Read Show Transcript
Episode 91 – August 26, 2014
Michael Lamb, JD, Pittsburgh Controller, Speaks Out
Listen to MP3 | Read Show Transcript
Episode 90 – August 22, 2014
Year-End IRA Review with Special guest Ed Slott, CPA
Listen to MP3 | Read Show Transcript
Episode 89 – August 20, 2014
The Lange Money Hour Special: Interview with John Bogle of The Vanguard Group
Listen to MP3 | Read Show Transcript
Episode 88 – August 18, 2014
Life Insurance & Estate Planning with guest Terry Headley, LUTCF, FSS
Listen to MP3 | Read Show Transcript
Episode 87 – August 15, 2014
Impending Increase in Life Insurance Premiums with Tom Hall, CLU, ChFC
Listen to MP3 | Read Show Transcript
Episode 86 – August 12, 2014
Year-End Tax Planning with Sandy Botkin, CPA, JD
Listen to MP3 | Read Show Transcript
Episode 85 – August 10, 2014
Are Safe Withdrawal Rates Really Safe?with guest Todd R. Tresidder
Listen to MP3 | Read Show Transcript
Episode 84 – August 4, 2014
Will a Tidy Inheritance Help or Hurt your Heirs? with guest Roy Williams
Listen to MP3 | Read Show Transcript
Episode 83 – July 29, 2014
Available Resources for Pittsburgh Seniors: Where To Turn For Help with guest Maxine Horn
Listen to MP3 | Read Show Transcript
Episode 82 – July 24, 2014
Mortgage Refinancing with guest Mike Henry from Dollar Bank
Listen to MP3 | Read Show Transcript
Episode 81 – July 17, 2014
Investing Mistakes with guest Larry Swedroe, MBA
Listen to MP3 | Read Show Transcript
Episode 80 – July 14, 2014
Using Trusts to Protect your Family with guest Matt Schwartz
Listen to MP3 | Read Show Transcript
Episode 79 – July 9, 2014
Spain's Pain and What Stocks Should Do with guest PJ DiNuzzo, CPA, PFS®, AIF®, MBA, MSTx
Listen to MP3 | Read Show Transcript
Episode 78 – July 3, 2014
Your Pets and Your Estate with guests Robert E. Kass, JD, LLm and Elizabeth Carrie, JD, LLm
Listen to MP3 | Read Show Transcript
Episode 77 – June 27, 2014
A Rational Response to an Irrational Market with guest PJ DiNuzzo, CPA, PFS®, AIF®, MBA, MSTx
Listen to MP3 | Read Show Transcript
Episode 76 – June 20, 2014
Trusts to Protect Your Family with guest Bruce Steiner, JD
Listen to MP3 | Read Show Transcript
Episode 75 – June 16, 2014
Should You Invest Differently for Your IRA, Roth IRA and After-Tax Investments? with guest PJ DiNuzzo, CPA, PFS®, AIF®, MBA, MSTx
Listen to MP3 | Read Show Transcript
Episode 74 – June 10, 2014
The Four Keys to Successful Investing with guest Paul Merriman
Listen to MP3 | Read Show Transcript
Episode 73 – June 4, 2014
Active vs. Passive Investing with guest PJ DiNuzzo, CPA, PFS®, AIF®, MBA, MSTx
Listen to MP3 | Read Show Transcript
Episode 72 – May 28, 2014
Tips for Reducing Taxes with guest Sandy Botkin, CPA, JD
Listen to MP3 | Read Show Transcript
Episode 71 – May 19, 2014
Maximizing Social Security Benefits with guest Larry Kotlikoff, PhD
Listen to MP3 | Read Show Transcript
Episode 70 – May 15, 2014
Generating Income in Retirement through Bonds and Bond Ladders with guest Dan Henderson
Listen to MP3 | Read Show Transcript
Episode 69 – May 8, 2014
Investment Mistakes Even Smart Investors Make and How to Avoid Them with guest Larry Swedroe, MBA
Listen to MP3 | Read Show Transcript
Episode 68 – May 1, 2014
Renowned Expert on Children's Finances – Five Answers to the Most Important Investment Questions with guest Neale Godfrey
Listen to MP3 | Read Show Transcript
Episode 67 – April 25, 2014
Answers to Important Investment Questions with guest Dan Goldie, CFA, CFP
Listen to MP3 | Read Show Transcript
Episode 66 – April 17, 2014
An Hour with Financial Author Jonathan Clements
Listen to MP3 | Read Show Transcript
Episode 65 – April 11, 2014
Ed Slott, CPA, America's Top IRA and Retirement Plan Expert
Listen to MP3 | Read Show Transcript
Episode 64 – November 2, 2011
Estate Planning Tips with guest Herbert Nass, JD
Listen to MP3 | Read Show
Episode 63 – October 19, 2011
Financial Advice for Women with guest Eleanor Blayney, CFP
Listen to MP3 | Read Show
Episode 62 – October 5, 2011
Financial Intelligence, How to Make Smart Decisions with guest Doug Lennick, CFP
Listen to MP3 | Read Show Transcript
Episode 61 – September 21, 2011
Saving for College with guest Joe Hurley, CPA
Listen to MP3 | Read Show Transcript
Episode 60 – September 21, 2011
IRA Planning at Retirement
Listen to MP3 | Read Show Transcript
Episode 59 – August 17, 2011
Strategies for a Market in Turmoil with guest Charlie Smith
Listen to MP3 | Read Show Transcript
Episode 58 – August 3, 2011
How to Make Good Decisions that Will Lead to a Secure Retirement with guest Julie Jason, JD
Listen to MP3 | Read Show Transcript
Episode 57 – July 20, 2011
Go Roth! with guest Kaye Thomas, JD
Listen to MP3 | Read Show Transcript
Episode 56 – July 6, 2011
Maximizing your Social Security with guest Larry Kotlikoff, PhD
Listen to MP3 | Read Show Transcript
Episode 55 – June 15, 2011
Enhanced Index Investing with Special guest Dr. Roger Ibbotson
Listen to MP3 | Read Show Transcript
Episode 54 – June 1, 2011
Discussing City of Pittsburgh Finances with guest Michael Lamb, JD
Listen to MP3 | Read Show Transcript
Episode 53 – May 18, 2011
Tips for Grandparents with John Gallo, JD & Eileen Gallo, PhD
Listen to MP3 | Read Show Transcript
Episode 52 – May 4, 2011
Index Investing with guest PJ Dinuzzo, CPA, PFS®, AIF®, MBA, MSTx
Listen to MP3 | Read Show Transcript
Episode 51 – April 20, 2011
The Markets with guest Dan Henderson
Listen to MP3  | Read Show Transcript
Episode 50 – April 6, 2011
Women & Money with guest Patricia Annino, AEP
Listen to MP3 | Read Show Transcript
Episode 49 – March 16, 2011
Safe Withdrawal Rates with Special guest Dr. Geoff Considine
Listen to MP3 | Read Show Transcript
Episode 48 – March 2, 2011
Special Tax Strategies with guest Sandy Botkin, CPA, JD
Listen to MP3 | Read Show Transcript
Episode 47 – February 16, 2011
A Discussion About Trusts with Special guest Matt Schwartz
Listen to MP3 | Read Show Transcript
Episode 46 – February 2, 2011
Women & Estate Planning with guest Deborah L. Jacobs, JD
Listen to MP3 | Read Show Transcript
Episode 45 – January 12, 2011
How the New Tax Laws Effect Wills & Trusts with Martin Shenkman, CPA, JD
Listen to MP3 | Read Show Transcript
Episode 44 – January 19, 2011
New Year, New Tax Laws with Bruce Steiner, JD
Listen to MP3 | Read Show Transcript
Episode 43 – December 15, 2010
Retirement Planning with Special guest Natalie Choate, Esq.
Listen to MP3 | Read Show Transcript
Episode 42 – December 1, 2010
Year-End Tax Planning Tips with the Legendary, Bob Keebler, CPA, MST, AEP
Listen to MP3 | Read Show Transcript
Episode 41 – November 17, 2010
Safe Withdrawal Rates: How Much Can You Safely Spend? with guest Bill Bengen, CFP
Listen to MP3 | Read Show Transcript
Episode 40 – November 3, 2010
How Should You Respond to the Election? with guest Gerry Schuster, PhD
Listen to MP3 | Read Show Transcript
Episode 39 – October 20, 2010
Roth IRA Conversion Strategies from the Horse's Mouth with guest Elaine Floyd, CFP
Listen to MP3 | Read Show Transcript
Episode 38 – October 6, 2010
Charitable Giving Strategies with guest Grant Oliphant, MSOD, President & CEO of The Pittsburgh Foundation
Listen to MP3 | Read Show Transcript
Episode 37 – September 22, 2010
Economic Observation from Portfolio Manager, Charlie Smith, of Fort Pitt Capital Group
Listen to MP3 | Read Show Transcript
Episode 36 – September 8, 2010
A Woman's Advice for Women Investors with guest Barbara Stanny
Listen to MP3 | Read Show Transcript
Episode 35 – August 25, 2010
Roth Conversion Stories
Listen to MP3 | Read Show Transcript
Episode 34 – August 11, 2010
The Ideal Beneficiary of Your IRA
Listen to MP3 | Read Show Transcript
Episode 33 – July 28, 2010
Converting 401(k)s/403(b)s to A Roth 401(k)/403(b)
Listen to MP3 | Read Show Transcript
Episode 32 – July 14, 2010
The Ultimate Retirement Planning Authority with guest Natalie Choate, Esq.
Listen to MP3 | Read Show Transcript
Episode 31 – June 30, 2010
How to Achieve Tax-Free Growth with guest John Bledsoe, CFP, CLU, ChFC, MSFS, AEP, CLTC
Listen to MP3 | Read Show Transcript
Episode 30 – June 16, 2010
Grow Wealth While Still Working
Listen to MP3 | Read Show Transcript
Episode 29 – June 16, 2010
"The Roth Launcher" with guest Steven Kohman, CPA, CSEP, CSRP
Listen to MP3 | Read Show Transcript
Episode 28 – May 19, 2010
Ideal Beneficiary Designations with guest Matthew Schwartz
Listen to MP3 | Read Show Transcript
Episode 27 – May 5, 2010
Jim Lange CPA Responds to Two Major Tax Changes
Listen to MP3 | Read Show Transcript
Episode 26 – April 21, 2010
Surprising Insights for Taking Social Security with guest Larry Kotlikoff, PhD
Listen to MP3 | Read Show Transcript
Episode 25 – April 7, 2010
Powerful Wealth Preservation Strategies with Ed Slott, CPA
Listen to MP3 | Read Show Transcript
Episode 24 – March 10, 2010
Cutting-Edge Roth IRA Conversion Strategies with Barry Picker, CPA/PFS, CFP
Listen to MP3 | Read Show Transcript
Episode 23 – February 10, 2010
Legendary Roth IRA Conversion Expert, Bob Keebler, CPA, MST, AEP
Listen to MP3 | Read Show Transcript
Episode 22 – January 13, 2010
The Lange Philosophy with guests Matt Schwartz & Steve Kohman, CPA, CSEP, CSRP
Listen to MP3 | Read Show Transcript
Episode 21 – December 16, 2009
The Roth Conversion Option – An Aggressive Strategy with guest John Bledsoe, CFP, CLU, ChFC, MSFS, AEP, CLTC
Listen to MP3 | Read Show Transcript
Episode 20 – December 2, 2009
Smart Advice from Jane Bryant Quinn for Making the Most of Your Money
Listen to MP3 | Read Show Transcript
Episode 19 – November 18, 2009
An Overview of Pittsburgh's Financial Climate with guest Michael Lamb, JD
Listen to MP3 | Read Show Transcript
Episode 18 – November 04, 2009
Year-End Tax Planning Strategies with guest Diane Markel, CPA
Listen to MP3 | Read Show Transcript
Episode 17 – October 21, 2009
Smart Talk About Roth IRAs/Roth IRA Conversions/New Tax Law for 2010
Listen to MP3 | Read Show Transcript
Episode 16 – October 7, 2009
A Discussion of the Current Market Environment with guest Charlie Smith
Listen to MP3 | Read Show Transcript
Episode 15 – September 23, 2009
Sound Wisdom on Investing and Portfolio Management with guest Jonathan Clements
Listen to MP3 | Read Show Transcript
Episode 14 – September 9, 2009
Protecting Yourself from Financial Fraud with guest Blaine Aiken, CFP
Listen to MP3 | Read Show Transcript
Episode 13 – August 26, 2009
Kim Kiyosaki: Helping Women Gain Financial Control
Listen to MP3 | Read Show Transcript
Episode 12 – August 12, 2009
Jim Lange's Top Lessons for Planning a Secure Retirement with guest Barry Picker, CPA/PFS, CFP
Listen to MP3 | Read Show Transcript
Episode 11 – July 29, 2009
Ideas Tor Teaching Children How to be Financially Fit with guest Neale Godfrey
Listen to MP3 | Read Show Transcript
Episode 10 – July 15, 2009
A Closer Look at Inherited IRAs with Natalie Choate, Esq.
Listen to MP3 | Read Show Transcript
Episode 9 – July 1, 2009
What You Need to Know When Evaluating Long Term Care Insurance Protection with guest Tom Hall, CLU, ChFC
Listen to MP3 | Read Show Transcript
Episode 8 – June 17, 2009
Strategies for Those Who are Close to or at Retirement
Listen to MP3 | Read Show Transcript
Episode 7 – June 3, 2009
Taking a Closer Look at Q-Tip, Revocable, Minor & Charitable Trusts with guest Tom Crowley, MBA
Listen to MP3 | Read Show Transcript
Episode 6 – May 20, 2009
Strategies for Protecting Your Retirement Assets with guest Bob Keebler, CPA, MST, AEP
Listen to MP3 | Read Show Transcript
Episode 5 – May 6, 2009
Lange's Cascading Beneficiary Plan
Listen to MP3 | Read Show Transcript
Episode 4 – April 22, 2009
Making the Most of Your Retirement Investments with guest Paul Merriman
Listen to MP3 | Read Show Transcript
Episode 3 – April 8, 2009
Last-Minute Tax Tips for 2008/Early Tax Planning for 2009 with guest Steven Kohman, CPA, CSEP, CRSP
Listen to MP3 | Read Show Transcript
Episode 2 – Mar 25, 2009
Jim Lange's Top Lessons for Planning a Secure Retirement with guest Ed Slott, CPA
Listen to MP3 | Read Show Transcript
Episode 1 – Jan 7, 2009
Jim Lange's Top 3 Lessons for Planning a Secure Retirement
Listen to MP3 | Read Show Transcript
Save
Save
Save
Save
Save
Save
Save
Save
Save
Save
Save
Save
Save
Save
Save
Save
Save
Save
Save
Save
Save
Save
Save
Save
Save
Save
Save
Save
Save
Save
Save
Save
Save
Save
Save
Save
Save
Save
Save
Save
Save
Save
Save
Save
Save
Save
Save
Save
Save
Save
Save
Save
Save