What will the impact of President Trump's tax reform mean for you?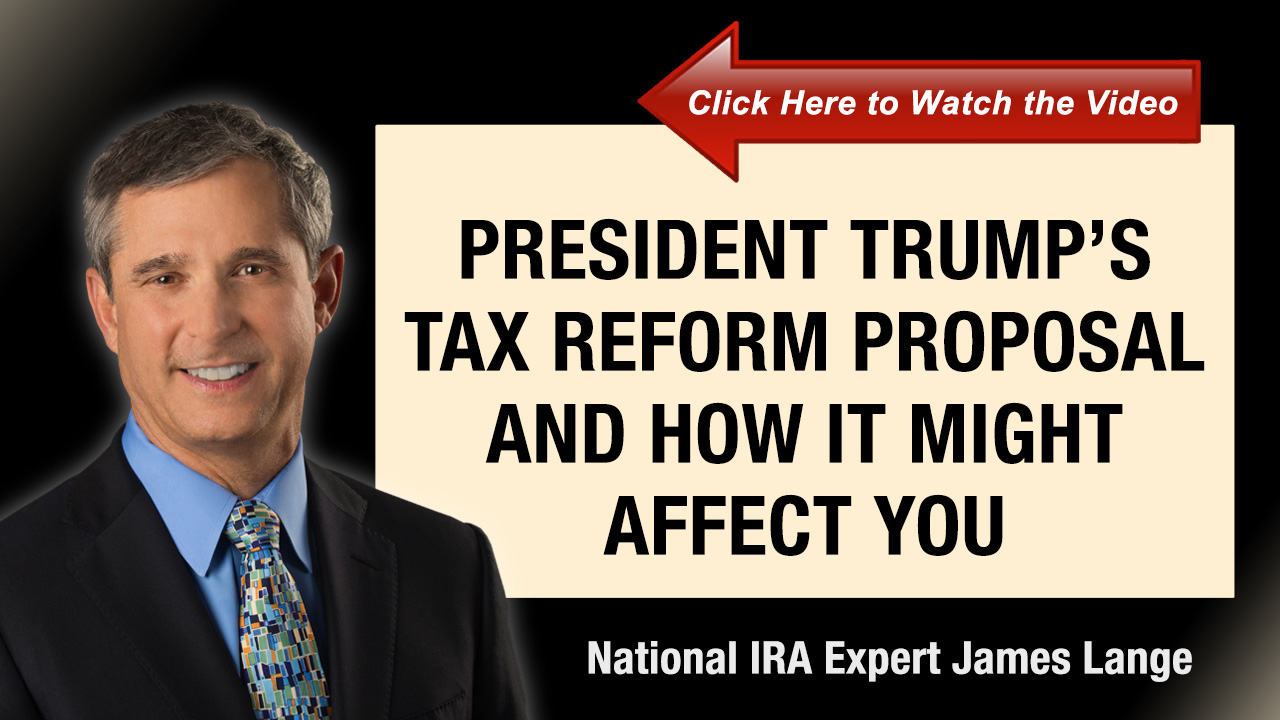 You can hardly open a newspaper these days without seeing commentary about President Trump and the Republican Congress.  Whatever political side you're on is irrelevant; the important thing is to stay on top of what the government is doing with respects to tax reform.  Ultimately, it just might mean more money for your family.
Will President Trump Cut Taxes?
What do we know is going to happen?  Since they were part of President Trump's campaign platform, decreases in personal income tax rates are likely to be a part of a tax reform proposal. Readers who are old enough to remember President Reagan might recall that, during his first term, he implemented new economic policies that were referred to as Reaganomics.  One of the largest cornerstones of Reaganomics was the Economic Recovery Tax Act of 1981.  This Act lowered the top marginal personal income tax bracket by a whopping 20 percent, from 70 percent to 50 percent, and the lowest tax bracket from 14 percent to 11 percent.  Sounds good, right?  To the unsuspecting citizen, perhaps, but here's the catch:  after the Act was passed and personal income tax rates decreased, the Treasury Department's annual tax revenues did not suffer at all, as one might expect they would.  Tax revenues actually increased during Reagan's two-term presidency – from 18.1 percent to 18.2 percent of the country's Gross Domestic Product (GDP)!  And the reason that those revenues increased was because the Republican Congress quietly passed other laws that raised other types of taxes!  Uh, oh!
The Effect of the Trump Tax Plan
The non-partisan Tax Policy Center expects that there will be $7 trillion added to the federal deficit over the next decade if President Trump's plan to restructure the personal income tax brackets is made in to law.  With the country's debt amounting to over 104 percent of our Gross Domestic Product in 2015, a reduction in the personal income tax rates could have a far-reaching and devastating effect unless they get money from somewhere else.  I've been talking a lot about the Death of the Stretch IRA, and this is exactly why I believe that it is imminent.  If the President's promise to change the personal income tax brackets is made into law and the unsuspecting voters are appeased, he and Congress will be looking for new ways to minimize its effects on the country's cash flow.  With an estimated $25 trillion being held in previously untaxed retirement plans, it seems likely to me that one of the first things they will consider is accelerating the tax bill that will be owed by individuals who inherit that money.  After all, they still have more money than they did before they received their inheritance, right?  Why complain, even if it is less than they could have had?
Tax Reform and the Death of the Stretch IRA
I've said it before and I'll say it again – I believe that the Death of the Stretch IRA legislation will be included as part of a major tax reform bill because it provides a way to pay for the personal income tax cuts that our politicians have promised.  And while any personal income tax reform will receive intense coverage by the media, any included legislation that spells the Death of the Stretch IRA will probably be completely overshadowed by news of the latest celebrity wedding in Hollywood.    If you subscribe to this blog, though, you'll be notified as soon as it happens, so that you can take whatever steps are appropriate for your own situation.
Impact of Tax Reform
Unfortunately, it's unlikely that those personal income tax decreases will be permanent.  Historically, when one administration reduces taxes, the next administration does the reverse.  President Reagan's eventual successor, George W. Bush, famously promised Americans "Read my lips, no new taxes!", but was unable to keep his word because the Democratic-controlled Congress voted to raise them.  So what will the impact of a major tax reform mean for you?  Even if President Trump is successful in pushing a tax reform bill through Congress, they're not likely to stay as low as what he has proposed.  Could this mean that Roth IRA conversions might suddenly make sense to far more people than in the past?  We'll have to wait and see just how low these new tax brackets might go!  Stop back soon for more ramblings!
-Jim
For more information on this topic, please visit our Death of the Stretch IRA resource.
P.S. Did you miss a video blog post? Here are the past video blog posts in this video series.
Will New Rules for Inherited IRAs Mean the Death of the Stretch IRA?
Are There Any Exceptions to the Death of the Stretch IRA Legislation?
How will your Required Minimum Distributions Work After the Death of the Stretch IRA Legislation?
Can a Charitable Remainder Unitrust (CRUT) Protect your Heirs from the Death of the Stretch IRA?
What Should You Be Doing Now to Protect your Heirs from the Death of the Stretch IRA?
How Does The New DOL Fiduciary Rule Affect You?
Why is the Death of the Stretch IRA legislation likely to pass?
The Exclusions for the Death of the Stretch IRA
Using Gifting and Life Insurance as a Solution to the Death of the Stretch IRA
Using Roth Conversions as a Possible Solution for Death of the Stretch IRA
How Lange's Cascading Beneficiary Plan can help protect your family against the Death of the Stretch IRA
How Flexible Estate Planning Can be a Solution for Death of the Stretch IRA
President Trump's Tax Reform Proposal and How it Might Affect You