Insurance salesmen are often maligned and are frequently the butt of some pretty bad jokes. At the risk of being categorized with those poor men and women, I'll tell you that I don't hesitate to recommend life insurance to many of my own clients after evaluating their estate planning needs. Why? Because when it is appropriate and structured properly, life insurance has a number of benefits that make it an excellent and possibly the best wealth transfer strategy.
If you read the earlier chapters, you learned that legislative changes since 2009 mean that federal estate tax is an issue for far fewer taxpayers than in the past. The IRS wasn't feeling guilty about charging estate tax on your assets, they just gave more people a reason to worry about a completely different problem called federal income tax. Chapter 12 of Retire Secure! delves into some techniques that show how life insurance can be used to help minimize the damage to the estate caused by income taxes at death. It also discusses how life insurance can be used to provide liquidity for a number of estate settlement needs, and also how it can be used to benefit the estate if there is a disabled beneficiary. While life insurance can be extremely beneficial it is important to remember that in situations where taxes and other estate needs aren't a concern, the cost of the life insurance – especially for a senior citizen – might not be worth it.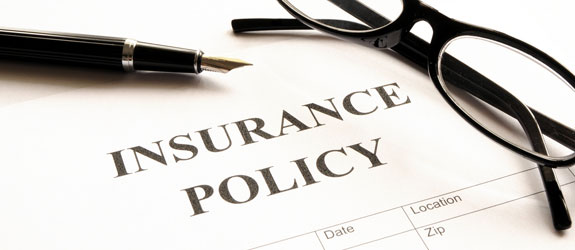 In earlier chapters, there are several references to the possibility that Congress may eliminate the benefits of the Stretch IRA. Chapter 12 introduces some new ideas regarding the inclusion of a Charitable Remainder Unitrust (CRUT) in certain estate plans. How do you think your children would react if you named a charitable trust as the sole beneficiary of your retirement plan? They might react very favorably when they find out that, in the long run, they could end up with a lot more money.
This is a very complicated estate planning technique that is not appropriate for everyone. Under the right set of circumstances, though, life insurance can be a very effective addition to an estate plan – especially if the owner of the IRA has always supported charities. Would you like to endow a chair at your local university or symphony orchestra, or perhaps provide financial support for your favorite hospital or religious organization long after your death? Read Chapter 12 to learn the basics of this strategy, and how life insurance can play a key role.
Stop back soon for an update on some really big news about the possible death of the Stretch IRA.
Jim
A nationally recognized IRA, Roth IRA conversion, and 401(k) expert, he is a regular speaker to both consumers and professional organizations. Jim is the creator of the Lange Cascading Beneficiary Plan™, a benchmark in retirement planning with the flexibility and control it offers the surviving spouse, and the founder of The Roth IRA Institute, created to train and educate financial advisors.
Jim's strategies have been endorsed by The Wall Street Journal (33 times), Newsweek, Money Magazine, Smart Money, Reader's Digest, Bottom Line, and Kiplinger's. His articles have appeared in Bottom Line, Trusts and Estates Magazine, Financial Planning, The Tax Adviser, Journal of Retirement Planning, and The Pennsylvania Lawyer magazine.
Jim is the best-selling author of Retire Secure! (Wiley, 2006 and 2009), endorsed by Charles Schwab, Larry King, Ed Slott, Jane Bryant Quinn, Roger Ibbotson and The Roth Revolution, Pay Taxes Once and Never Again endorsed by Ed Slott, Natalie Choate and Bob Keebler.
If you'd like to be reminded as to when the book is coming out please fill out the form below.
Save