It's Time to Stop the Sneaky Tax!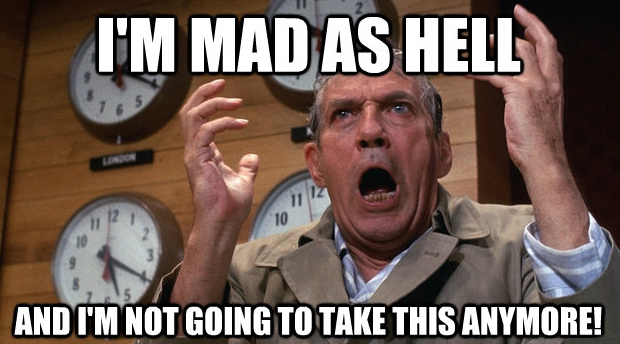 Those of you who follow my blog know that I have been somewhat obsessed with the legislation that I call the Death of the Stretch IRA.  If you're new to my blog, please read some of the preceding posts – they'll tell you just how much this legislation will cost IRA owners.  The worst part of the Death of the Stretch IRA is that most beneficiaries (your children and grandchildren) won't have a clue about how much of their inheritance they have lost to taxes.  When they inherit your IRA after you die, your beneficiaries will suddenly have more money than they had before.  Our government is counting on them to be content with their higher bank balance, and is hoping that they never notice that an enormous chunk of their inheritance ended up in Uncle Sam's pockets before the remainder found its way to them.   That's what makes this tax so nefarious and, well, sneaky!
Our government has a lot of expensive problems right now – they're looking to come up with a viable heath care system, build a wall on our southern border and I can't even begin to imagine how much it will cost to repair the damage done by Hurricane Harvey.  The Treasury doesn't even have enough money to pay for their day-to-day operations, much less all of this – they're going to be raising the debt ceiling next month!  I'd bet my own IRA on the fact that the government is planning to include the Death of the Stretch IRA – and the $1 Trillion in revenue that it will generate – as part of an appropriations or budget action that will be voted on before the end of 2017.
You Can Help Stop the Sneaky Tax
If you are a loyal reader, you know that we have been writing our clients and friends to warn them about the sneaky tax, and working on solutions to minimize the damage that this legislation will do.  Now it's time to send a shot across their bow and tell the government that they'd better find their revenue someplace else besides your IRA.  We are asking your help to start a grass-roots protest against the Sneaky Tax which would kill the stretch IRA—an incredibly useful estate planning tool.  This new law would be so absolutely devastating to so many families across the country, our clients included, that we can't just sit by and watch it happen.
Write Your Congressman Now
Please help us get the message to our legislators that we will not stand for them picking the pockets of our children and grandchildren.  Please consider going to www.stopthesneakytax.com to add your name to the list of people who are unhappy with this proposed new law and send an email to your Congressmen asking them to say NO to the sneaky tax.  You can also keep up to date with what is going on with this law by joining our new private Facebook group: SOS Save Our Stretch!  Stop the Sneaky Tax!  You can join the group by going to www.saveourstretch.com.  For a limited time, joining the Facebook group will entitle you to a free Advance Reader Copy of Jim's newest book – The 5 Greatest Tax-Saving Strategies for Protecting Your Family from the New Tax Law.
Sign our Petition to STOP Washington's Planned Trillion Dollar IRA Sneaky Tax at www.stopthesneakytax.com.
Join our Facebook Group for breaking news and updates at www.saveourstretch.com.
And please forward this to everyone you know who has an IRA!
-Jim
Action you can take:
Forward this petition to all of your friends'
Join our Facebook Group and for a limited time get a FREE advanced reader copy of my upcoming book dedicated to stopping the sneaky tax.
You can view my previous posts on the Death of the Stretch IRA by clicking the links below;
Will New Rules for Inherited IRAs Mean the Death of the Stretch IRA?
Are There Any Exceptions to the Death of the Stretch IRA Legislation?
How will your Required Minimum Distributions Work After the Death of the Stretch IRA Legislation?
Can a Charitable Remainder Unitrust (CRUT) Protect your Heirs from the Death of the Stretch IRA?
What Should You Be Doing Now to Protect your Heirs from the Death of the Stretch IRA?
How Does The New DOL Fiduciary Rule Affect You?
Why is the Death of the Stretch IRA legislation likely to pass?
The Exclusions for the Death of the Stretch IRA
Using Gifting and Life Insurance as a Solution to the Death of the Stretch IRA
Using Roth Conversions as a Possible Solution for Death of the Stretch IRA
How Lange's Cascading Beneficiary Plan can help protect your family against the Death of the Stretch IRA
How Flexible Estate Planning Can be a Solution for Death of the Stretch IRA
President Trump's Tax Reform Proposal and How it Might Affect You
Getting Social Security Benefits Right with the Death of the Stretch IRA
The Best Age to Apply for Social Security Benefits after the Death of the Stretch IRA
Part II: The Best Age to Apply for Social Security Benefits after the Death of the Stretch IRA
Social Security Options After Divorce: Don't Overlook the Possibilities Just Because You Hate Your Ex
Is Your Health the Best Reason to Wait to Apply for Social Security?
Roth IRA Conversions and the Death of the Stretch IRA
How Roth IRA Conversions can help Minimize the Effects of the Death of the Stretch IRA
How Roth IRA Conversions Can Benefit You Even if The Death of Stretch IRA Doesn't Pass
The Death of the Stretch IRA: Will the Rich Get Richer?
The Best Time for Roth IRA conversions: Before or After the Death of the Stretch IRA?
Roth IRA Conversions and the Death of the Stretch IRA
Part II: How Roth IRA Conversions Can Help Protect You Against the Death of the Stretch IRA
Roth IRA Recharacterizations and the Death of the Stretch IRA
The Risk of Roth IRA Recharacterizations & The Death of the Stretch IRA