Who on Earth Would Refuse to Accept an Inheritance?
Plenty of people!
The concept of disclaiming, which means that you refuse to accept an inheritance, is often surprisingly difficult for clients to accept. Who on earth would refuse to accept an inheritance? When I get this question, I have to laugh because the obvious assumption is that the beneficiary is turning away a rare opportunity to increase his or her wealth with little or no effort. So let's look at a hypothetical situation. Suppose your rich uncle wrote his will twenty years before he died, and the will provided that, at his death, you would inherit a small apartment building that he owned. In the twenty years since his will was written, though, your uncle's health declined and he did no maintenance at all on the building. The angry tenants moved out long ago, and the building has been vacant for ten years. Vandals broke the windows and stripped the building of its plumbing and wiring. The city has condemned it because it is a nuisance, and the owner is going to have to pay to have it demolished. Do you still want your inheritance now?
Beneficiaries always have the right to disclaim (or refuse) all or part of an inheritance. This idea has traditionally been a cornerstone when planning for the multi-generational benefits of a Stretch IRA. Under the current law, if the named beneficiary chooses to disclaim an IRA or retirement plan, the contingent beneficiary is able to use his or her own life expectancy to determine the Required Minimum Distribution from that account. In a case where a surviving spouse disclaims to children, this allows the IRA to be "stretched", allowing maximum growth as well as income tax savings.
If the Stretch IRA is eventually eliminated, disclaimers will likely play less of a role in estate settlements. There is, however, a rapidly growing group of attorneys (including me) who use and will continue to use at least some form of disclaimer in the estate plans of most clients. I have used them in my practice for years, and have found that they can give families a lot of flexibility during what is usually a very stressful time.
One final note about disclaimers: beneficiaries who are on Medicaid may be disqualified from their benefits if they receive an inheritance. They may be able to refuse the inheritance and keep those benefits, but this depends on the laws of the state that they live in and the terms of the grantors will.
These ideas are presented in Chapter 14.
My next post will continue to expand on the concept of the Stretch IRA, but will specifically address the ramifications of choosing one beneficiary over another. Stop back soon!
Jim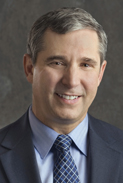 A nationally recognized IRA, Roth IRA conversion, and 401(k) expert, he is a regular speaker to both consumers and professional organizations. Jim is the creator of the Lange Cascading Beneficiary Plan™, a benchmark in retirement planning with the flexibility and control it offers the surviving spouse, and the founder of The Roth IRA Institute, created to train and educate financial advisors.
Jim's strategies have been endorsed by The Wall Street Journal (33 times), Newsweek, Money Magazine, Smart Money, Reader's Digest, Bottom Line, and Kiplinger's. His articles have appeared in Bottom Line, Trusts and Estates Magazine, Financial Planning, The Tax Adviser, Journal of Retirement Planning, and The Pennsylvania Lawyer magazine.
Jim is the best-selling author of Retire Secure! (Wiley, 2006 and 2009), endorsed by Charles Schwab, Larry King, Ed Slott, Jane Bryant Quinn, Roger Ibbotson and The Roth Revolution, Pay Taxes Once and Never Again endorsed by Ed Slott, Natalie Choate and Bob Keebler.
If you'd like to be reminded as to when the book is coming out please fill out the form below.
Thank you.

Save
Save
Save
Save