The Ultimate in Flexible Estate Planning:
Lange's Cascading Beneficiary Plan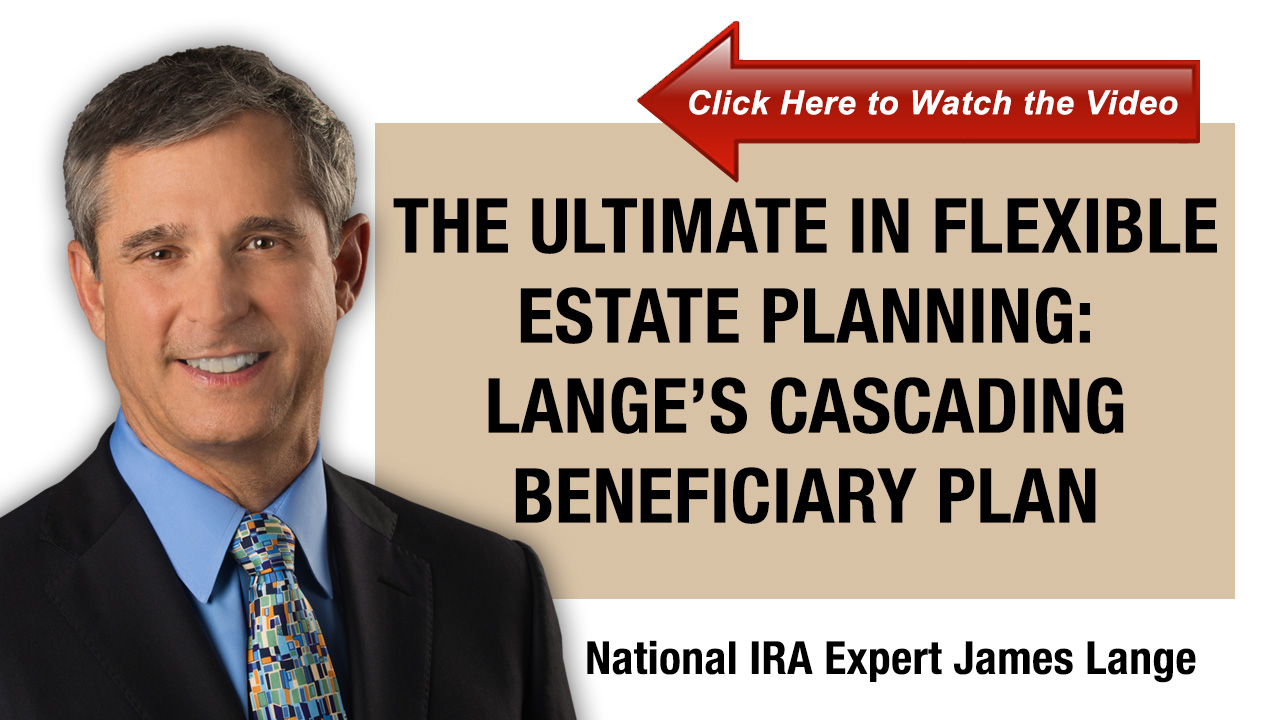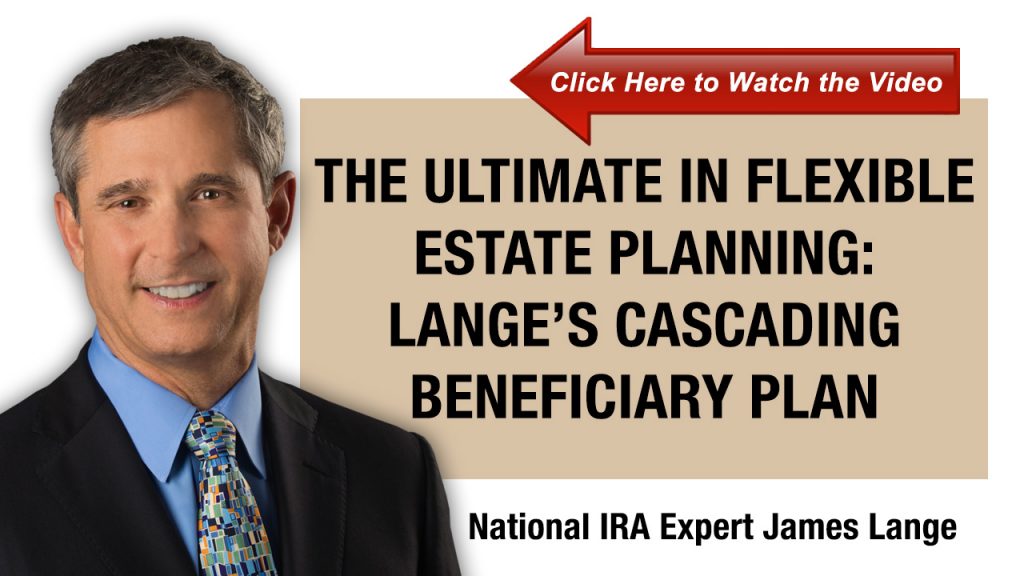 This post is the first of series on Lange's Cascading Beneficiary Plan, the gold standard in estate planning for traditional married couples.
What is Lange's Cascading Beneficiary Plan?
Estate planning would be so much easier if we just had a crystal ball. We simply cannot predict the future with much confidence. And the unknowns stretch beyond the plan rules, tax laws, and the investment environment. Family and financial circumstances can change dramatically over time as well. So we are faced with questions like: How much money will you have? How much money will you need? How many grandchildren will you have? Who will live the longest?  An estate plan that is intricately thought through and seems in-line with your testamentary intent today could be completely inappropriate once you die.
In the early nineties, I began thinking creatively about this problem. My objective was to revolutionize my firm's estate planning practice by drafting documents that could accommodate changing circumstances—the key, as I saw it, would be flexibility within a reasonable set of assumptions. Lange's Cascading Beneficiary Plan, as it came to be called, uses specific language and disclaimers to provide the most flexibility when it is needed the most—at the time of the death of the first spouse when the surviving spouse and the family have the most current picture of their finances and family dynamics.  We were aiming for less guess work decades in advance!
I thought it was the best thing since sliced bread!  And it turns out, I wasn't alone.  Not only did my estate planning clients love the idea of giving the surviving spouse the option to make important financial decisions at the time of the first death, Jane Bryant Quinn did too.  She picked up on it through an article I wrote and sent out to my email list.  She first published a description of Lange's Cascading Beneficiary Plan in Newsweek and from there, it has been featured in dozens of major publications like The Wall Street Journal and Kiplinger's.  The plan is also featured in my flagship book, Retire Secure!, along with other nuggets of my best retirement and estate planning recommendations.  (By the way, you can download a free copy of the book from www.paytaxeslater.com/books or buy it on Amazon if you'd like a hard copy)!
We have been drafting this type of plan now for more than 25 years.  It works beautifully with our other cutting-edge strategies including stretch IRAs, Roth IRA conversions, and inventive gifting plans. Clients are happy knowing they have flexibility built into their plans, and sadly, but realistically, we have had to execute many plans over the years.  Fortunately, we have also been there to witness the peace of mind that the surviving spouse and heirs get from knowing they are making the best decisions possible given the circumstances.
What to expect in this series:
Over the next few weeks, I am going to spell out the details of Lange's Cascading Beneficiary Plan.  Sure, I might slip in a current event post or two, but I am going to focus on providing you with a full understanding of what I truly believe to be the best in estate planning for traditional married couples.  I'll explain which situations LCBP is best suited for, walk you step-by-step though the decision making, discuss how it can be adjusted to fit almost any situation to provide the greatest flexibility and tax savings, and tell you why flexibility will be more important than ever.
Let's face it, tax changes are coming in our near future, but they will also inevitably change again in the more distant future. That is the nature of the beast. So, having a plan that can adjust to changes, that doesn't fix things in stone, can give you a measure of comfort that you won't end up with estate planning documents that have to be redrafted with every single change!  In my opinion, one of the best things you can do for your family is to develop a smart and flexible estate plan that saves them from additional stress and anxiety when you are gone.
Thanks for reading, as always, and stop back soon!
-Jim
P.S. If you want to do a little advanced study on this topic before the next post and video, go to https://paytaxeslater.com/estate-planning/.