If you haven't made your way to www.langeretirementbook.com yet, now is the time!
Here at the Lange Financial Group, LLC, we are very excited to bring you an interactive version of Retire Secure! A Guide to Getting the Most Out of What You've Got.
Reason #1 – The entire book is on this website. Yes, all 420 pages of the book, including the front and back covers, all about the best strategies for retirement and estate planning.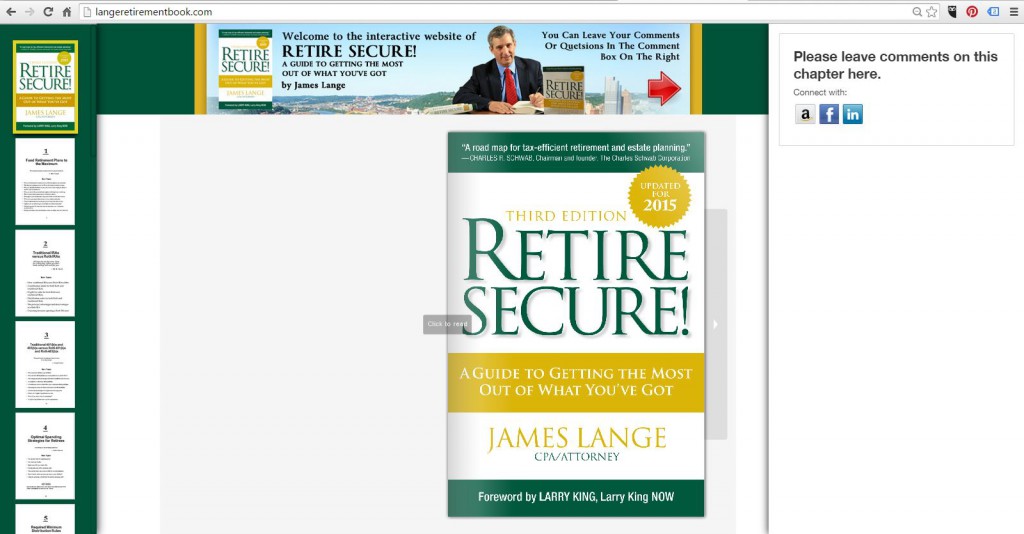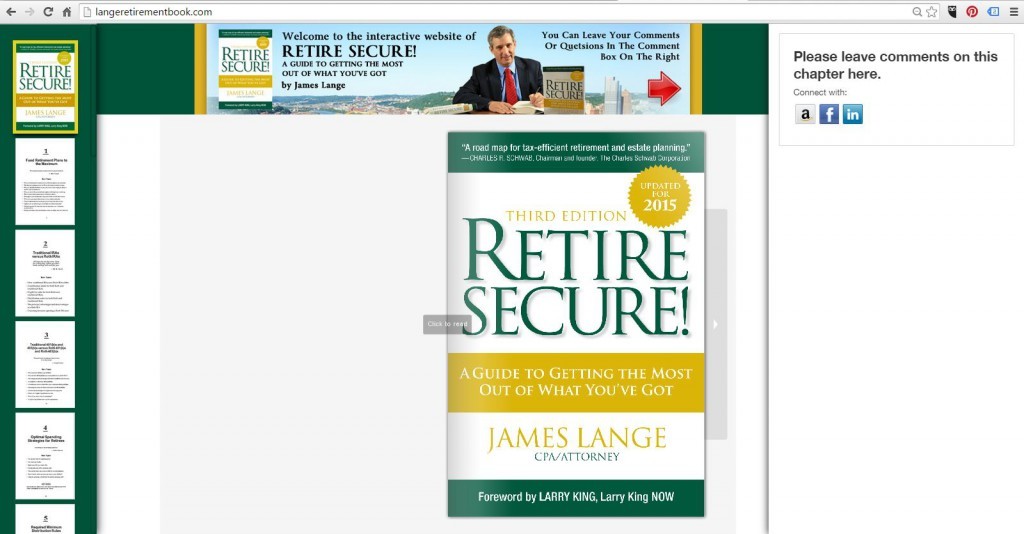 Reason #2 – The book is divided into chapters for ease of reading. Meaning, you don't have to flip through 400-some pages to get to Chapter 11 – The Best Ways to Transfer Wealth and Cut Taxes for the Next Generation.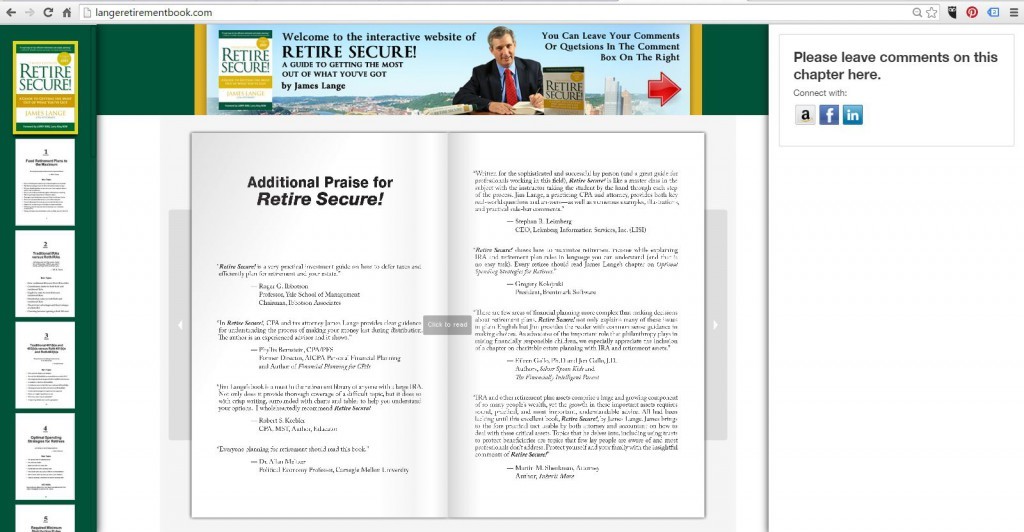 Reason #3 – We honestly haven't seen anything like this before. Granted, I've read magazines on viewers where you can flip the pages as you read. But not a website for a book that includes a viewer, as well as a forum where readers can engage with each other.
The comments are moderated by the Lange Financial Group, LLC staff and myself. One of us will reply to your comment as soon as we can. To leave a comment, all you need to do is connect with your Amazon, Facebook, or LinkedIn account. This measure is for your protection, as well as ours. We don't want spammers posting comments or incorrect information about such an important topic.
Reason #4 – We are hoping this interactive website encourages you to purchase the book! Retire Secure! is available from Amazon and JamesLange.com. Once you've read the book, feel free to return to LangeRetirementBook.com to ask questions, as well as Amazon and Goodreads to review the book for the benefit of others.
Save