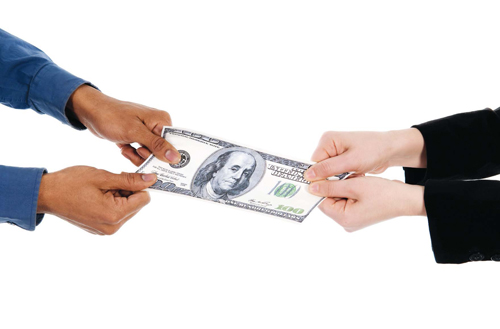 Those of you who have been following me for a while know that that one of my most cherished mantras is "Pay Taxes Later!" An extension of that mantra was my recommendation that, upon your death, your beneficiaries continue to take advantage of the minimum distribution rules to "stretch" your IRA for as long as possible so that they could achieve the maximum tax-deferred growth possible. This used to be a fairly straightforward concept but, with the increase in second and third marriages, as well as non-traditional marriages, it has become much more complicated.
To add to the confusion, there is increasing pressure from Congress to eliminate the Stretch IRA. This would be a very good time to review your retirement plan beneficiary rules, because you might want to change your designations. Non-spousal beneficiaries may soon be required to withdraw and pay taxes on inherited IRAs within five years. This idea was first introduced by Senate Finance Committee Chair Max Baucus in 2013, and was thankfully withdrawn for lack of support. It reappeared in 2013 as part of President Obama's budget proposals, and again in 2013 as part of a bill to reduce student loan debt. Killing the Stretch IRA, they felt, would provide enough revenue to reduce student loan rates for college tuition for one year. That bill was passed by the House but died in the Senate by only two votes. Then in 2014 and 2015, President Obama's budget proposals again included a provision to kill the Stretch IRA. It seems clear to me that this measure, or a similar one, may eventually pass.
So who should be named the beneficiary of your retirement plan? Is one option better than another? Chapter 13 answers these questions assuming that the benefits of the Stretch IRA will continue under the current rules, and also presents some options that you can consider if the Stretch IRA is eventually eliminated. This chapter also offers some guidance in naming trusts as beneficiaries. If done properly, this can protect your assets from your child's creditors, including their former spouses.
Don't forget to stop back soon for a sneak peek at Chapter 14, which expands on some concepts critical to understanding the benefits of the Stretch IRA!
Jim
P.S. Here's a video on The Death of the Stretch:
A nationally recognized IRA, Roth IRA conversion, and 401(k) expert, he is a regular speaker to both consumers and professional organizations. Jim is the creator of the Lange Cascading Beneficiary Plan™, a benchmark in retirement planning with the flexibility and control it offers the surviving spouse, and the founder of The Roth IRA Institute, created to train and educate financial advisors.
Jim's strategies have been endorsed by The Wall Street Journal (33 times), Newsweek, Money Magazine, Smart Money, Reader's Digest, Bottom Line, and Kiplinger's. His articles have appeared in Bottom Line, Trusts and Estates Magazine, Financial Planning, The Tax Adviser, Journal of Retirement Planning, and The Pennsylvania Lawyer magazine.
Jim is the best-selling author of Retire Secure! (Wiley, 2006 and 2009), endorsed by Charles Schwab, Larry King, Ed Slott, Jane Bryant Quinn, Roger Ibbotson and The Roth Revolution, Pay Taxes Once and Never Again endorsed by Ed Slott, Natalie Choate and Bob Keebler.
If you'd like to be reminded as to when the book is coming out please fill out the form below.
Save
Save
Save